New Codes, New Guidelines: ICD-10-PCS
In Coding
February 5, 2019
Comments Off

on New Codes, New Guidelines: ICD-10-PCS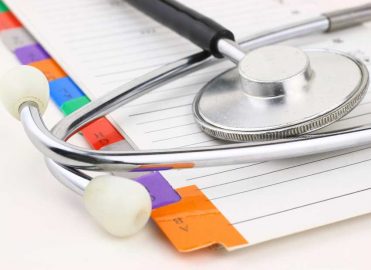 Don't forget to review guideline changes while you familiarize yourself with 2019 code updates.
For fiscal year 2019, we have 78,881 ICD-10-PCS codes to work with. Thankfully, there aren't quite as many updates as last year: 392 new codes, eight revised codes, and 216 deleted codes. As usual, most of the code changes are in the Medical and Surgical section. There are not nearly as many guideline changes but overlooking them could undermine your efforts for correct code assignment.
Guideline Changes
First stop: The 2019 ICD-10-PCS Guidelines for Coding and Reporting. Here, you'll find three guidelines changes and one new guideline.
Note: Bold text indicates new or revised guidance.
Guideline A10 is revised to clarify that "and" means "and/or," except when the word "and" is found in a qualifier (e.g., the qualifier option for a muscle flap transfer from table 0KX at the time of a mastectomy).
A10
"And," when used in a code description, means "and/or," except when used to describe a combination of multiple body parts for which separate values exist for each body part (e.g., Skin and Subcutaneous Tissue used as a qualifier, where there are separate body part values for "Skin" and "Subcutaneous Tissue").
Example: Lower Arm and Wrist Muscle means lower arm and/or wrist muscle.
Guideline B3.17 is new for 2019. This guideline formalizes the coding of flaps used in transfer procedures.
B3.17
The root operation Transfer contains qualifiers that can be used to specify when a transfer flap is composed of more than one tissue layer, such as a musculocutaneous flap. For procedures involving transfer of multiple tissue layers including skin, subcutaneous tissue, fascia or muscle, the procedure is coded to the body part value that describes the deepest tissue layer in the flap, and the qualifier can be used to describe the other tissue layer(s) in the transfer flap.
Example: A musculocutaneous flap transfer is coded to the appropriate body part value in the body system Muscles, and the qualifier is used to describe the addition tissue layer(s) in the transfer flap.
Guideline B3.7 has been updated to remove the word "initially" to show the definitive procedure can be used at any time to stop the bleeding. The clarification helps with the previous confusion of whether a control method must be used first before a definitive procedure can be coded.
B3.7
The root operation Control is defined as, "Stopping, or attempting to stop, postprocedural or other acute bleeding." If an attempt to stop postprocedural or other acute bleeding is initially unsuccessful, and to stop the bleeding requires performing a more definitive root operation, such as Bypass, Detachment, Excision, Extraction, Reposition, Replacement, or Resection, then the more definitive root operation is coded instead of Control.
Guideline B6.1a is revised to:
B6.1a
A device is coded only if a device remains after the procedure is completed. If no device remains, the device value No Device is coded. In limited root operations, the classification provides the qualifier values Temporary and Intraoperative, for specific procedures involving clinically significant devices, where the purpose of the device is to be utilized for a brief duration during the procedure or current inpatient stay. If a device that is intended to remain after the procedure is completed requires removal before the end of the operative episode in which it was inserted (for example, the device size is inadequate, or a complication occurs), both the insertion and removal of the device should be coded.
Code Changes
Of the aforementioned code changes, one that is interesting to note is Table 093 – Control. Shown in Figure 1, Table 093 is a new guideline to describe control of epistaxis from the nasal mucosa or soft tissue on the inside of the nose. This is interesting because it represents a change in the guideline explanation of control as being coded only within an anatomical region of the body and not to a specific body part.
Figure 1
Control
Definition: Stopping, or attempting to stop, postprocedural or other acute bleeding
Explanation: The site of the bleeding is coded as an anatomical region and not to a specific body part
Includes/Examples: Control of post-prostatectomy hemorrhage, control of intracranial subdural hemorrhage, control of bleeding duodenal ulcer, control of retroperitoneal hemorrhage

0FD is a new table for the hepatobiliary system and pancreas for percutaneous needle aspiration biopsy to remove tissue. Coded to extraction.
(We still have tables 0FB for core needle biopsy of tissue (excision) and 0F9 for diagnostic drainage to remove fluid (drainage) for additional biopsy root operations available for this body system).
Table 001 has an update to the qualifiers:
Qualifier 2 – Atrium is new for 2019 to identify the destination of a spinal canal bypass. The spinal canal can be bypassed to a variety of locations.
All of the destinations identified with a qualifier provide a way for the Cerebral Spinal Fluid to be reabsorbed or eliminated from the body. The qualifier options for 2019 are: 2-Atrium, 4-Pleural Cavity, 6-Peritoneal Cavity, 7-Urinary Tract, and 9-Fallopian Tube.
Table 021 has an update to the qualifiers:
Qualifier V – Lower Extremity Artery is a new qualifier option when a device is being used. You'll notice it is not a qualifier option when no device is used. It will, however, be used for bypasses that route blood from the descending thoracic aorta to any lower extremity artery, while bypassing the abdominal aortic flow.
Table 031 adds two new qualifiers:
Qualifier T – Abdominal Artery is a new qualifier option as a destination of bypasses for axillary arteries.
Qualifier Y – Upper Artery is a new qualifier option as a destination of bypass for the common carotid arteries.
Table 0W1
Qualifier W is a new qualifier added to this table for bypass of cavities to Upper Vein.
Qualifier Y is a new qualifier added to this table for bypass of cavities to Lower Vein.
Table 03C
Qualifier 7 – Stent Retriever is a new qualifier.
Table 0F5
Qualifier F – Irreversible Electroporation is a new qualifier added to the destruction table in the hepatobiliary system and pancreas body system for the liver and pancreas.
Table 0RG/0SG
Device Z – No Device option is deleted.
Table 0SP/0SR
Device 8 – Spacer is a new addition to the device values for removal and replacement of lower joints.
Device L – Synthetic Substitute, Unicondylar has been changed to Synthetic Substitute, Unicondylar Medial.
Device M – Synthetic Substitute, Unicondylar Lateral has been added.
Device N – Synthetic Substitute Patellofemoral has been added.
Table XV5
XV5 is a new table, shown in Figure 2, in New Technology for destruction of the prostate with aquablation therapy. The procedure ablates the tissue without the use of heat or cold for destruction, using a robotically-controlled, high-velocity saline stream to destroy the obstructive tissue.
Figure 2
XV5
Section                       X         New Technology
Body System             V         Male Reproductive System
Operation                  5         Destruction: Physical eradication of all or a portion of a body part by the direct use of energy, force, or a destructive agent
Body Part
Approach
Device/Substance/Technology
Qualifier
0 Prostate
8 Via Natural or Artificial Opening Endoscopic
A Robotic Waterjet Abalation
4 New Technology Group 4

Table XW0
The updates to this table include two new drugs under Device/Substance/Technology values G Plazomicin Anti-infective and H Synthetic Human Angiotensin II, a vasoconstrictor.
These are just some of the changes to ICD-10-PCS for 2019, as there are too many to include them all here. Be sure to review the guidelines and updates, annually, so you are accurately coding these procedures to the fullest specificity they allow.
---
Resources
ICD-10-PCS code and guideline updates at: www.cms.gov/Medicare/Coding/ICD10/2019-ICD-10-PCS.html
2019 ICD-10-PCS Official Guidelines for Coding and Reporting
2019 ICD-10-PCS code book
Latest posts by Kimberly Farley
(see all)