Master Neoplasm Coding to Better Track Cancer Data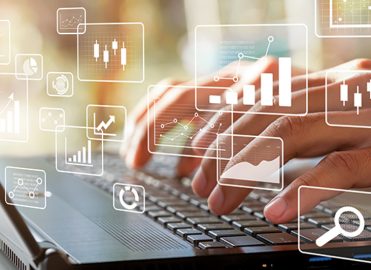 Know the lingo, sequencing, and progression to capture the correct condition codes.
Diagnostic coding for neoplasms — especially malignant neoplasms — affects not only provider payment, but (more significantly) patient outcomes and healthcare priorities. The National Cancer Institute estimated that in 2018 more than 1.7 million new cases of cancer would be diagnosed in the United States and more than 609,000 would succumb to the disease. These statistics put into perspective the importance of a coder's role in documenting these conditions. Here are some tips to help you get it right.
Speak the Language
Proper coding begins with understanding the verbiage that surrounds a physician's documentation of a cancer diagnosis.
In basic terms, cancer means abnormal cells — cells that do not die when they should, or that change structurally into something other than what they are supposed to be. When an anomalous cell starts to reproduce, it becomes cancer.
Metastatic means movement. For instance, cells from the lung are not meant to grow in the brain because lung cells are not capable of performing the functions of brain cells. When abnormal cells occur someplace other than where they originate, metastasis has occurred. Biopsy is used to determine if cells are cancerous, but also if they are from the "wrong" part of the body.
Cancer comprised of cells in their original location is primary. Cancer comprised of cells that have metastasized from a different area is secondary. For example, when breast cancer cells metastasize to the bone, the breast cancer is primary and the bone cancer is secondary. Cancer that spreads to a secondary site is considered advanced or metastatic. Cancer commonly spreads to the lymph nodes, liver, lungs, bones, and brain.
It's important to understand that the terms "primary" and "secondary" have nothing to do with the order in which cancers are found. For example, if a biopsy reveals breast cells in the bone, but there is no prior knowledge of breast cancer, the bone cancer is still a secondary cancer, even though it was discovered before the (primary) breast cancer.
Cancer may be treated by surgery, chemotherapy, radiation or a combination. Chemotherapy or radiation may be given before surgery to make the cancer smaller (neoadjuvant therapy), or after surgery to prevent further cancer (adjuvant therapy).
Put It in Sequence
To sequence cancer codes properly, you must know what is being treated at the current patient encounter. Returning to the example of primary breast cancer and secondary bone cancer, if treatment at the present encounter is for the bone cancer, proper sequencing is:
C79.5x    Secondary malignant neoplasm of bone
C50.xxx Malignant neoplasm female breast
When treating the patient for both primary and secondary cancers at the same encounter, sequence the primary malignancy first (C50.xxx, C79.5x).
If there is cancer in more than one location, and treatment is for the cancer "in general," sequence the primary malignancy first, followed by all secondary malignancies (in any order).
Note: There are codes for cancer of C80.1 Malignant (primary) neoplasm, unspecified and C79.9 Secondary malignant neoplasm of unspecified site. A diagnosis of metastatic cancer not otherwise specified (NOS) is used most often when diagnostic tests were not completed.
Note Whether It's Active or History of Cancer
For coders, active cancer means that the patient is receiving treatment for the cancer and history of means the cancer has been eradicated and no treatment is being done. Usually, if a secondary site has been diagnosed from a "history of" a primary site, the original site is no longer considered to be "history of." This can occur years after the initial treatment for cancer. If the medical record states simply "history of cancer," you might need to query the provider for more details and consider how your compliance manual defines active treatment.
Understand Typical Cancer Progression
If you understand how cancer typically spreads through the body, you can almost anticipate what type of diagnostic testing and treatment(s) a cancer patient is likely to undergo. For example, because of the statistics collected from coders, we know that ovarian cancer likes to go to the liver (as does pancreatic cancer). Metastases to the liver, and especially tumors in the tail and body of the pancreas, are a common finding. If there is evidence of metastatic cancer in the liver, surgery usually is not an option.
Areas often associated with metastatic cancer are:
Celiac plexus: The celiac plexus is a network of nerves that are grouped around the aorta, where it passes through an opening in the diaphragm. These nerves may cause back pain if they are pressured by a growing tumor. An alcohol nerve block may be performed to stop the sensation of pain.
Superior mesenteric vessels: The superior mesenteric artery and vein carry blood to and from the bowels. The vessels run between the uncinate process and head of the pancreas. The artery branches off the aorta, which carries oxygen-rich blood to abdominal organs. The vein carries oxygen-poor blood to the portal vein, which enters the liver.
Ligament of Treitz: This thin muscle wraps around the small intestine where the duodenum and jejunum meet. It passes behind the pancreas and is attached above to the spine and the diaphragm.
Portal vein: This blood vessel runs next to the pancreas and carries oxygen-poor blood to the liver, where the blood is filtered. If the cancer has spread to involve the portal vein, it may be considered unresectable. If the surgeon decides surgery can proceed, they may remove the affected portion of the portal vein and replace it with an artificial graft.
Follow Coding Guidelines
Guidelines for ICD-10-CM Chapter 2: Neoplasms (C00 to D49) codes fill more than a full page in the ICD-10-CM code book. Read and take note of sequencing requirements. Terms in this area to note include complications, abnormal findings, and anemia. For example, patient with colon cancer is admitted for chemotherapy and develops nausea and vomiting:
Z51.11    Encounter for antineoplastic chemotherapy
C18.9      Malignant neoplasm of colon, unspecified
R11.2      Nausea with vomiting, unspecified
Per the ICD-10-CM Official Guidelines for Coding and Reporting, "When a patient is admitted for radiotherapy, immunotherapy or chemotherapy and develops complications such as uncontrolled nausea and vomiting, the Z51.- code is the principal or first-listed followed by codes for the complication(s) and the neoplasm."
Patient treated for dehydration due to gastric cancer:
E86.0      Dehydration
C16.9      Malignant neoplasm of stomach, unspecified
Per the ICD-10-CM Official Guidelines for Coding and Reporting, "When the admission/encounter is for management of dehydration due to the malignancy and only the dehydration is being treated (intravenous rehydration), the dehydration is sequenced first, followed by the code(s) for the malignancy."
An exception to this guideline exists for anemia. For example, for anemia due to colon cancer: Is the patient being seen for the anemia or for the cancer? When the patient is treated for anemia alone, your first reaction may be to code the anemia first because it is the reason for the visit and treatment, but proper sequencing is: C18.9 Malignant neoplasm of colon, unspecified; D63.0 Anemia in neoplastic disease. Anemia due to chemotherapy is treated differently than treatment for anemia associated with a malignancy.
Cancer research and treatment is ongoing, giving us hope for a cure. We are in a unique position to be part of the process of finding cures by coding diagnoses accurately and to the highest specificity.
---
Resources
National Cancer Institute, "Cancer Statistics" at: www.cancer.gov/about-cancer/understanding/statistics (viewed Nov. 16, 2018).
WebMD, "When Breast Cancer Spreads" at: www.webmd.com/breast-cancer/features/metastatic (viewed Nov. 16, 2018).
MD Anderson Cancer Center, "Colon Cancer" at: www.mdanderson.org/cancer-types/colon-cancer.html (viewed Nov. 16, 2018).
Johns Hopkins Medicine, "Metastasis" at: pathology.jhu.edu/pc/DiagMetastasis.php?area=di#liver (viewed Nov. 16, 2018).
ICD-10-CM Official Guidelines, Sections 1.C.2.1.4 and 1.C.2.c.3.
Latest posts by Alicia Scott, CPC, CRC, CPC-I
(see all)
3 Responses to "Master Neoplasm Coding to Better Track Cancer Data"