MWAM: Elizabeth Martin, RHIT, CPC, CPC-I, CRC, CDIP
In AAPC News
February 6, 2019
Comments Off

on MWAM: Elizabeth Martin, RHIT, CPC, CPC-I, CRC, CDIP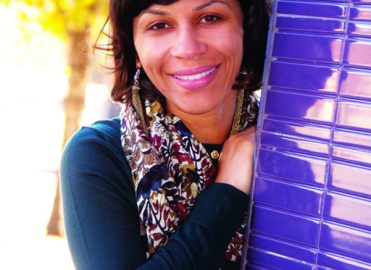 Clinical Documentation Improvement Specialist and PMCC Instructor
Tell us a little bit about how you got into coding, what you've done during your coding career, and where you work now.
In 1999, I enrolled in a medical reimbursement program at the local community college in Charlotte, N.C. After completing this program, I immediately received a job as a medical billing specialist. I worked as a medical biller for six years before I decided to become a certified coder. After I passed the Certified Professional Coder (CPC®) exam, I worked in coding for various specialties, until I decided to move on to compliance. Health information, as it related to medical coding, became my passion. I enjoyed the analytical aspects of documentation. Eager to enhance my education and career, I went on to obtain a bachelor's degree in Health Information Management. After years of educating providers, I pursued a career path in education. That path led me to clinical documentation improvement. I value educating providers to promote quality and accuracy of documentation. In my role, I am an AHIMA Approved CDI Educator at SCIO Health Analytics, and I love it.
What is your involvement with your local AAPC chapter?
When I was a new coder, I was eager to attend the coding meetings. I joined the Charlotte, N.C., Carolina Coders in the early 2000s. Go Carolina Coders! At the meetings, I learned so much, and met many nice people.
I eventually decided to run for an officer position. In my role as chapter president (2017 and 2018), I enjoyed volunteering and giving back to my career community. In my spare time, I teach CPC® review classes and tutor students preparing for the CPC® exam. Mentoring, tutoring, and networking with other professionals are highlights of my role in the chapter.
What AAPC benefits do you like the most?
The local chapter is one of the greatest benefits offered by AAPC. The educational opportunities and obtaining continuing education units (CEUs) while networking with others are priceless. I also love Healthcare Business Monthly to stay abreast of the changes in healthcare, read the member stories, and earn free Test Yourself CEUs.
How has your certification helped you?
Obtaining the CPC® credential was the kick-off to my career. It allowed me many opportunities for growth, where I gained experience and a substantial salary. Although I have other certifications, the CPC® credential paved the way for my success.
Do you have any advice for those new to coding and/or those looking for jobs in the field?
Set a plan for your career, start at your own pace, chart your journey, and make it happen. Invest in yourself. When you believe coding is for you, you can achieve it. Don't give up, and keep working towards the job you desire. Remember: Coding is a work in progress because it's an evolving field.
What has been your biggest challenge as a coder?
The biggest challenge was finding my path. There are many areas in coding, and finding my niche took determination and patience. Staying up to date with guideline changes, code changes, policy changes, etc., can be a challenge, too, but it can be done. Don't be afraid of change!
If you could do any other job, what would it be?
If I could do any other job, I would be a medical physician and continue in clinical documentation as a physician champion.
How do you spend your spare time? Tell us about your hobbies, family, etc.
I love traveling and spending time with my family. Cooking and eating are a must during both! I also love reading and learning about current events.
Latest posts by Guest Contributor
(see all)