Nurses Who Switch to Coding Find a New Way to Help Patients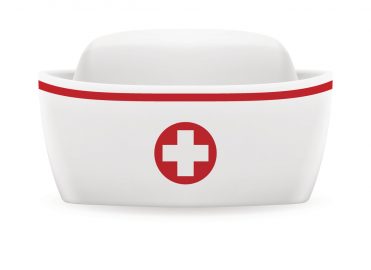 Making the transition from nurse to medical coder is more common and natural than you think.
For some nurses, medical coding becomes a natural career progression that wasn't planned. The nurse sees there is a need to help patients through accurate coding and billing of medical claims, learns how, and fills in to help.
Here are five members' stories of how a nursing career turned into a medical coding career, and how their nursing experience and medical coding credentials became assets along the way.
Anna Nicholson, RN, CPC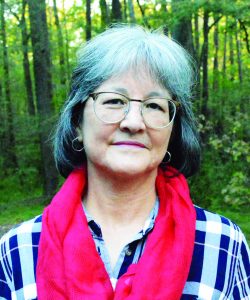 After many years in direct patient care, I applied for a job at Blue Cross and Blue Shield of North Carolina (Blue Cross NC). They were hiring nurses in their Utilization Management department. For this position, coding knowledge was not necessary. I later got a position in the Appeals department, and it became obvious that a basic knowledge of medical coding would be extremely helpful in reviewing claims. When the opportunity came up to take an AAPC boot camp, I jumped on it.
Having the Certified Professional Coder (CPC®) credential has opened many doors within Blue Cross NC. Today, I am medical policy coordinator. I still use my nursing clinical knowledge, but having coding knowledge has enabled me to become more involved in the reimbursement side.
Many employers value the knowledge and expertise of experienced nurses. My personal journey was not planned — it evolved along the way. My best advice is to get all the education and training you can, and then be on the lookout for opportunities. I was lucky enough to be in the right place at the right time, and to have a very supportive employer.
Carolyn Efries, AA, LPN, COC, CPC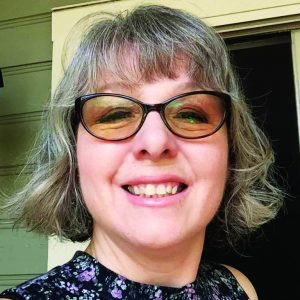 I was hired as a nurse to code for a psychiatric home health agency in Columbus, Ohio. I probably got the job because I had worked for an online pharmacy, where I followed up on patient side effects. I fell in love with coding. I found AAPC's website, took AAPC's online Certified Outpatient Coder (COC™) course, and have never looked back.
I have since moved on to a multi-specialty, multi-clinic company in Austin, Texas. I now specialize in orthopedic coding and I am primarily an auditor. I maintain my nursing licensure because it helps me in my job.
My advice for nurses who want to make the switch to the business side of healthcare is to get certified with either a CPC® or COC™. The certification course makes all the difference in how you use the materials. Being a nurse has made auditing easier.
Ruby O'Brochta-Woodward, BSN, CPC, CPMA, CPB, COSC,
CSFAC, RCC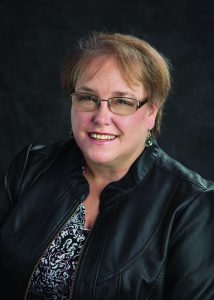 When I moved into my first office clinical nurse position, I was told that one of our job responsibilities was to "code." That was in the early '80s, before evaluation and management (E/M) leveling and before CPT® was the "official" code set. We assigned the diagnosis codes and any procedural coding. I remember trying to find diagnosis codes, but ICD-9-CM didn't have the same language as the clinicians. I ended up reading the entire ICD-9-CM code book, including the guidelines, and I created my own orthopedic diagnosis book. (Did I think to publish it? Of course not.) When I moved from Pennsylvania to Wyoming, and later to Minnesota, I promoted the fact that I understood the coding/billing process, knew the procedures clinicians performed, and could relieve them of the business burden, allowing them to concentrate on patient care. Little did I know back then how much I really didn't know and needed to learn.
I felt the need to obtain certification in the mid '90s when I was still nursing, before there was access to webinars and other reasonable opportunities other than chapter meetings. After my company's first merger, coders were hired. Several felt that I shouldn't be coding because I didn't go to "coding school," so I paid for and attended an AAPC conference, a review class, and exam that preceded the conference. I became the only certified coder in the organization!
I worked the dual role of clinician and coder for more than 20 years before deciding in the early 2000s that clinical practice was interfering with my ability to code. I decided to retire from nursing.
My credentials have provided me with confidence to share my knowledge with my peers. Most recently, they afforded me the opportunity to progress into a management position in a field that I did not have expertise or experience in. But because of my credentials, the team was confident in my abilities to problem-solve, research, communicate, educate, and learn. My previous long-term employer asked why I needed to get the additional certifications. I said, "Because I love to learn, and if I believe that I am above average in my field, I need to prove it." The education I have as a member of AAPC, as well as my clinical background, has helped me to effectively initiate change, increase reimbursement, and communicate with providers, patients, payers, and non-clinical staff.
If you are a registered nurse (RN) who is considering making the switch to the business side of healthcare, allow yourself to remove that nursing cap and to listen and learn. Remember that having clinical background does not make you superior. Be open to learn the nonclinical aspect of medicine and how it interfaces with the clinical. Listen and learn from those who "just" code — then, and only then, promote your ability to interface between the clinical and business side of medicine.
Susan O'Loughlin, CPC, CPMA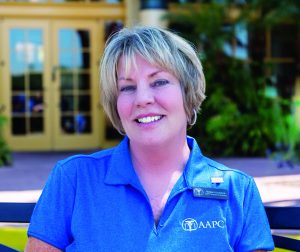 As a single mom, I struggled working as a nurse because of the long hours, especially on holidays and weekends. Early on in my career, I wanted to know how providers were reimbursed, what methodology was used to generate a bill for insurance companies, and how providers knew what was required of them. A great friend and colleague suggested I look into coding and the revenue cycle flow for hospitals and physician practices. As a nurse, I was familiar with medical terminology, anatomy, and physiology, but not the rules and guidelines of coding. I studied, took a one-week course, and on a very snowy night in November, my former boss personally drove his plow truck to my front door and handed me an envelope. It had my name on it and there was a CPC® after it. I was so excited — I think I did three pirouettes in front of my boss in my foyer!
After I earned my CPC®, I wanted to be active in my community with other coders. In 2002, four newly certified coders (myself included) started our area's first AAPC local chapter in Upstate New York. That encouraged me to assist others, to become comfortable with public speaking, and to realize that my opportunities were endless. I was later offered a job I could not resist in California, which led me down the path to become a supervisor, overseeing a large group of multi-specialty coders and billers. An opportunity knocked once more, in 2007, for a position as director of revenue cycle in my home town, back in New York. I feel blessed every day that I am near my family, working with fantastic people, and learning and growing.
I strongly encourage RNs who are looking for a different way to help patients to review the exciting and challenging paths the business side of healthcare offers. Coding is just one area; AAPC offers training and certification for more than just coding. Being part of AAPC has allowed me to meet so many exciting, knowledgeable members, speakers, providers, and attorneys — there is no going back!
Tricia Mitchell, RN, CPC, CPMA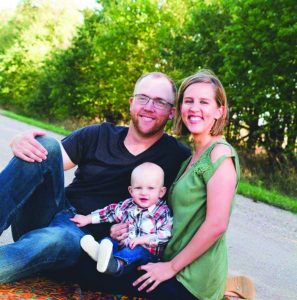 As an RN, I was working 12-hour nights in a very rural hospital with little patient contact. I researched ways I could use my degree and I came across medical billing and coding. I jumped in head first. I quickly enrolled in an online program, completed it, and became certified all in four months. I received a job soon after that, working in fraud, waste, and abuse (FWAE), which is a very common field for nurses entering the "coding world" to start in because we are used to picking through medical records to find the information we need.
I wouldn't have a job without my medical coding credentials. The "glamour" of the work-from-home advertisements make it impossible to break into coding without first proving you have a baseline knowledge and know how to use your resources. Career advancement is a huge goal for me; with the addition of my Certified Professional Medical Auditor (CPMA®), the opportunity for growth is endless.
Making the leap from nursing to coding is scary. We go into nursing to take care of people, and most nurses assume that only means medically; however, there is something to be said about taking care of someone's financial well-being, also. Healthcare is expensive and being a part of ensuring the financial portion is done correctly and ethically — so patients can afford to receive the care they need — is beyond rewarding.
Latest posts by Michelle Dick
(see all)
AAPC's annual salary survey gives a good understanding of the earning potential within the medical coding profession.
See what actually is going on in the healthcare business job market.
3 Responses to "Nurses Who Switch to Coding Find a New Way to Help Patients"