HEALTHCON 2019: You Don't Want This Guy Knocking at Your Door
February 6, 2019
Comments Off

on HEALTHCON 2019: You Don't Want This Guy Knocking at Your Door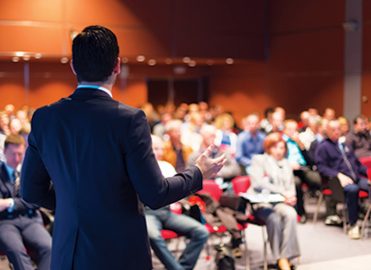 HEALTHCON 2019 (April 28-May 1 in Las Vegas) is for everyone on the business side of healthcare, and provides cutting-edge education, networking, and other opportunities to attendees. Expert speakers, such as Office of Inspector General (OIG) Special Agent Tony Maffei, help make this a professional event you can't miss. AAPC asked Maffei about his presentation, "OIG Alert: You Don't Want This Guy Knocking at Your Door," and why it's so important to attend. Here is what he had to say:
Describe your presentation.
As an OIG special agent, my job is to protect HHS programs, like Medicare and Medicaid, from waste, fraud, and abuse. This presentation gives a thorough overview of my agency, our investigative activities in the field of healthcare fraud, and certain trends that we are seeing across the country. I also will summarize a noteworthy investigation from East Tennessee related to allergy services.
What are key takeaways from your presentation?
The key takeaways would be an understanding of what OIG is and how we work hard every day to accomplish our mission. I would want participants to learn about other medical providers and companies that engaged in criminal behavior and the consequences they faced.
Why do conference-goers need to attend your presentation?
When I discuss healthcare fraud to outside organizations, people often are amazed that type of behavior exists and is so pervasive and blatant. I want AAPC participants to understand that fraud occurs. Plus, I want to give some insight as to the difference between billing and coding errors and actual criminal conduct. Accidentally coding a level 3 E/M to a level 4 is not going to get you thrown in jail, but it could get them flagged by Medicare/Medicaid for further scrutiny/actions.
Who will benefit from it most?
Anyone who bills Medicare or Medicaid will benefit from this presentation.
What made you choose the topic "OIG Alert: You Don't Want This Guy Knocking at Your Door" to present?
I want providers to be aware of OIG's serious work and the consequences that can come with committing healthcare fraud. Providers who dabble in this criminal behavior can get fined, go to jail, and lose their livelihood.
Learn More About HEALTHCON
Visit www.healthcon.com/agenda.php to read about OIG Special Agent Tony Maffei's session and more.
AAPC also has regional conferences to suit you educational and networking needs. To find out more, go to the AAPC Conferences Web page.
Latest posts by Michelle Dick
(see all)