Offer Employers More
February 6, 2019
Comments Off

on Offer Employers More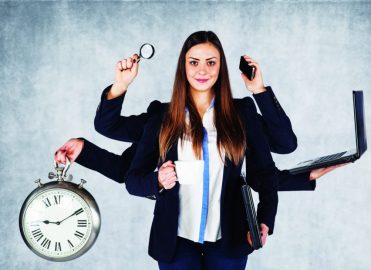 Certifications are certainly important building blocks to career success, but employers look for other skills when hiring, as well. To ensure our members are well-rounded, AAPC now provides online training for a variety of professional development subjects.
Gain the Advantage
There are many day-to-day skills you must have to work effectively and efficiently. In addition to your certifications, you need to demonstrate proficiency in time management, stress management, communication, and other essential skills. , including:
Time management
How to Effectively Manage Time

: Do you ever ask yourself, "How am I going to get all my work done?" Perhaps the problem is not the amount of work you have but how you approach it. In this course, you will learn valuable skills for managing your time more effectively.
Finances
Financial Decision-making

: Learn how to make effective financial decisions from a business context.

Personal Financial Goals and Savings

: Are you living paycheck to paycheck, with nothing left to put in savings? Stressing about money will reflect in your work performance. In this course, you will learn about budgeting, the RED formula, the 50/20/30 rule, and more.
Communication
Employee Awareness Series

: Learn how taking a two-minute mental break can help you become a more mindful employee. Imagine the harmony in your office if everyone were to adopt the easy-to-use techniques taught in this one-hour video.

A Guide for Healthy Communications

: It takes skill to communicate with others in a positive, productive, and professional manner. Improve your interactions with co-workers, clinicians, and patients using techniques taught in this course, and reap the rewards of healthy communication.
Health and wellness
Cognitive Flexibility

: What is cognitive flexibility and how can it benefit you at home and in the office? Find out during this 28-minute online video.

Health and Wellness Series Bundle

: Increase morale and productivity, lower health costs, and reduce absenteeism and injuries in the workplace through improved employee health habits.

How to Effectively Manage Stress

: Stress is normal, but if you don't manage it well, it will control you. Take back the reigns with techniques for managing normal daily stress and start living a happier and healthier you.
Etiquette
Business Etiquette

: Learn how to interact with others in a professional manner in person and through social media.

Business Attire

: Not a fashionista? This course will guide you on appropriate dress attire for any business-related situation.
Employment
Basic Business Skills with Work Hacks Series

: Increase your ability to perform the processes and procedures required for your job. This five-part series covers some of the most effective work hacks for common problems we all encounter on the job.

Complex Problem Solving

: Learn how to critically evaluate and resolve organizational problems within your department. Combined with the "A Guide for Healthy Communications" course, you'll have the skills necessary for that manager promotion.

Interviewing Skills

– Career Advancement: Gain the skills and confidence to take your career to the next level. Topics include pre-interview planning and post-interview follow up.
Career Advancement Series
Learn to record and present your accomplishments, understand the raise process from your employer's point of view, and know the steps to take to be recognized and promoted.
There are even courses for learning Microsoft Office because, like it or not, it is a job requirement to know your way around these applications (i.e., Word, Excel, Outlook, and PowerPoint).
These online courses are offered to members at a discounted rate of $49.95. With the purchase of one course, subsequent courses are discounted further. Although these courses are very affordable, employers may see the value in adding professional development training to their employee benefit package. Perhaps after taking A Guide for Healthy Communications, you'll be able to talk your employer into it!
Learning Never Ends
Healthcare is never stagnant. Those who fail to keep up with the trends are quickly left behind. See our Professional & Career Development page for more information about AAPC's online learning, and begin your professional development journey today.
Latest posts by Renee Dustman
(see all)
AAPC's annual salary survey gives a good understanding of the earning potential within the medical coding profession.
See what actually is going on in the healthcare business job market.