Tenacious Attitudes Prevail
In AAPC News
February 6, 2019
Comments Off

on Tenacious Attitudes Prevail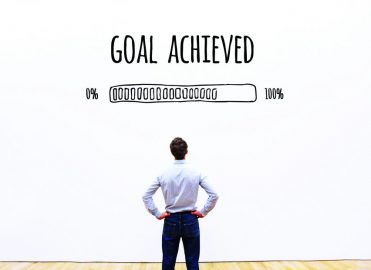 AAPC members tend to share one common trait: perseverance.
For the past several years, I've hosted a game show that is part of the entertainment at HEALTHCON. The first time I did this, I remember thinking, "I'm not even certified. What if I don't understand something the contestants are talking about with one of their answers?" Sure enough, my lack of experience and nervousness was painfully apparent.
For instance, only after I put my foot in my mouth did I learn that SOB stood for "shortness of breath" and is a common term in the industry. I also forgot how part of the game even worked. It seemed like half the audience (roughly 1,500 people) made sure I didn't move on without correcting myself. It was a long hour under some very hot stage lights. We had fun, but I was still very anxious to see how the session rated at the end of the event.
Failure Means You Are Trying
Attendees were kind, and I was given a four out of five stars. At the same time, 6 percent of the comments on the survey suggested I be replaced. I read and reread every comment, vowing to improve. Years later, I still review comments from past surveys to make sure I'm never complacent. I know it may be impossible to please everybody, but that won't stop me from trying. My ratings have continually improved. While HEALTHCON is obviously focused on education, I strive to offer diverse entertainment every year.
There is similar tenacity in so many AAPC members, and I admire it. Your persistence gives me (and others) confidence. This characteristic seems to be a unifying thread that our membership shares. You might miss passing an exam by a few percentage points. You might offer to speak at your local chapter and stutter your way through the whole presentation because of your nerves. You might try starting your own healthcare business and see nothing but numbers in the red for the first several quarters. But whatever challenge or setback arises, you don't quit.
Have Enough Tenacity
to Take the Next Step
Your career path probably isn't driving you to grow out your sideburns and dress up as Elvis for HEALTHCON this year. That's probably just as well because I don't know if I could handle 185,000 competitors descending on Las Vegas. What is your next step? What course have you considered taking? What certification have you wanted to add after your name? What opportunity fills you with excitement, as well as a little fear?
I believe you have the tenacity to make a positive career change. AAPC offers helpful tools and a network of brilliant individuals who have walked in your shoes. Find these people at your local chapter meetings, through our online forums or other AAPC social media platforms, or at conference. Seek their mentorship, learn from their wisdom, and soak up their encouragement.
And for those who are quite content with their current position and status, perhaps your responsibility is not to set your next personal career goal, but to uplift those who are still working to meet theirs.

Latest posts by Dave Blackmer, MSC
(see all)