Learn to Implement CDI in Your Practice at HEALTHCON
By Brad Ericson
In AAPC News
February 6, 2019
Comments Off

on Learn to Implement CDI in Your Practice at HEALTHCON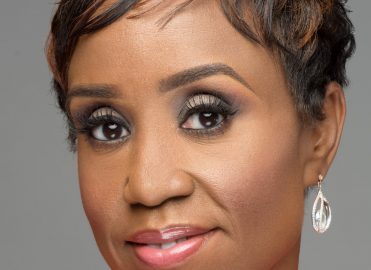 HEALTHCON 2019 (April 28-May 1 in Las Vegas) is for everyone in the business side of healthcare, and provides cutting-edge education, networking, and other opportunities to attendees. Expert speakers, such as Dr. Lisa L Campbell, PhD, COC, CPC, CPC-I, help make this a professional event you can't miss. AAPC asked Dr. Campbell about her presentation, "Implementing a CDI program in provider practice," and why it's so important to attend. Here is what he had to say:
Describe your presentation.
I want to help provider coders learn to help their providers assess their documentation in a collaborative manner. This is new territory in the provider office, as clinical documentation improvement (CDI) is successfully used in facilities. Provider practices can reap the same benefits by assessing providers' documentation, then working directly with them to improve documentation using solid evidence and individual coaching.
What are key takeaways from your presentation?
Coders and providers can work together to improve outcomes with this technique.
Each practice can benefit from an individual approach.
Providers respond better to an assessment rather than an audit.
Each provider is different in his or her needs and responds differently.
Why do conference-goers need to attend your presentation?
Providers suffer needlessly as a result of poor documentation, and they often don't realize what the cause is. This is an opportunity for coders to help improve the accuracy of codes reported by collaborating with their providers in a non-threatening manner. Both the attendee and their providers will learn from the assessment and interaction.
Who will benefit from it most?
The attendees' practice or employer will see improvements, which will reflect on the medical coder doing the assessments.
What made you choose the topic "Implementing a CDI program in provider practice" to present?
I started out working in a practice and, as my career and knowledge grew to that of educator and consultant, I saw the need for practice-based medical coders to implement CDI, which has proved so successful in the facility side of the industry. As a consultant, I developed a successful approach that is neither confrontational nor complicated where physicians can be helped to adequately document, improving medical coding, bill, and revenue.
Learn More About HEALTHCON
Visit www.healthcon.com/agenda.php to read about Dr. Lisa Campbell's session and more.
AAPC also has regional conferences to suit you educational and networking needs. To find out more, go to the AAPC Conferences Web page.
Latest posts by Brad Ericson
(see all)