Understand the Latest GME Program Guidelines at HEALTHCON
By Brad Ericson
In AAPC News
February 6, 2019
Comments Off

on Understand the Latest GME Program Guidelines at HEALTHCON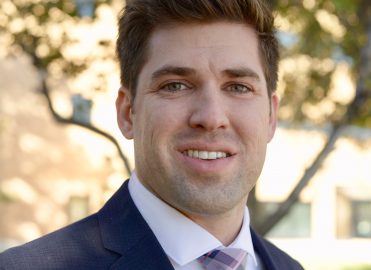 HEALTHCON 2019 (April 28-May 1 in Las Vegas) is for everyone in the business side of healthcare, and provides cutting-edge education, networking, and other opportunities to attendees. Expert speakers, such as Christopher Chandler, MHA, MBA, CPC, CGSC, help make this a professional event you can't miss. AAPC asked Chandler about his presentation, "An In-depth Understanding of the New CMS Student and GME Guidelines" and why it's so important to attend. Here is what he had to say:
What made you choose the topic?
Not many people are aware of the 2018 update to student documentation requirements or the potential update to GME documentation requirements. These have a major impact on the involvement required of physicians when working with students and residents. HEALTHCON is the perfect place to spread this important information to everyone from coders to physicians.
Why is it important?
Both the new student documentation guidelines and the proposed GME guidelines will bring great benefits to the supervising providers but may also bring an increased amount of risk if the supervising physician does not appropriately follow protocol. This course will review the physician requirements necessary for them to report these services compliantly.
What members will benefit most by attending it?
Coders and physicians that work with students and residents will benefit the most by attending this presentation. The coders will be able to recognize when the documentation is correct, and the physicians will know what is required of them when acting as a supervising physician to a resident or student.
What key takeaways do you hope our members will carry out of the room?
I hope that members attending this presentation will leave with the information necessary for them to make an informed decision for their own organization regarding how to code for services performed in conjunction with students and residents. They will be able to compare the benefits and risks of the old guidelines versus the new guidelines.
How has what you're presenting affected your work?
I work closely with teaching physicians to help them compliantly report their supervising services. I have been focusing on ensuring that our policies are updated and compliant so these physicians will be able to work under the new guidelines without being at risk.
Visit www.healthcon.com/agenda.php to read about Chandler's session and more.
AAPC also has regional conferences to suit you educational and networking needs. To find out more, go to the AAPC Conferences Web page.
Latest posts by Brad Ericson
(see all)