Trinity Health Centralizes EHR, Revenue Cycle
By Brad Ericson
In Billing
February 8, 2019
Comments Off

on Trinity Health Centralizes EHR, Revenue Cycle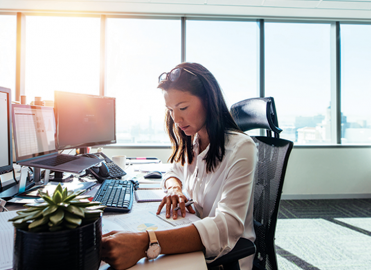 Michigan-based Trinity Health is replacing its current electronic health record (EHR) and revenue cycle management (RCM) platform while centralizing patient billing service centers, affecting hundreds of medical coders, billers, and others.
The 22-state health system's plan is to adopt Epic as a single EHR and RCM to standardize billing, share data, and cut costs. The Catholic system's administrators said the changes  are expected to create a simpler experience "by making charges, cost, and prices more transparent."  They look to developing a fully integrated health record and simplifying the billing process.  Trinity said more than 100,000 employees will be trained to operate Epic.
"We are transforming our revenue cycle to be more people-centered, after hearing from our patients that health care bills significantly impact their lives and that the billing experience frustrates and confuses them," said Cynthia Fry, senior vice president, chief revenue officer in a statement.
Services Affected by Change
Trinity will centralize patient billing centers to Kentwood and Farmington Hills, Michigan, and Columbus, Ohio.  Facing relocation or job loss are 1,650 employees throughout the system.
About 450 information technology employees will be offered employment with Leidos, the system's application management services partner. Those who chose to stay will continue supporting the EHR and RCM applications, Trinity said.
Announced in 2018, the unification of Trinity's services and facilities won't be complete until 2022, when the healthcare system hopes a smooth switch-over will occur. This offers staff ample time to review options.  Trinity  is offering relocation assistance to those who move, opportunities to transition to other jobs in their current locations, and, as a last resort, providing severance pay and outplacement services to those who end up leaving the system.
Trinity Health is one of the largest multi-institutional Catholic healthcare systems in the United States. It has 94 hospitals and 109 continuing care locations – including home care, hospice, PACE and senior living facilities – that provide more than 107,000 home health and hospice admissions. The company has 133,000 employees.
Latest posts by Brad Ericson
(see all)