CMS is Putting Healthcare in the Hands of Consumers
In Billing
February 12, 2019
Comments Off

on CMS is Putting Healthcare in the Hands of Consumers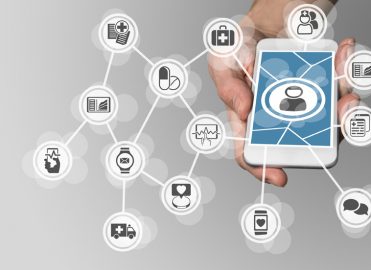 Is putting patients in control of their healthcare a cure for what ails this country?
At the 2019 Centers for Medicare & Medicaid Services (CMS) Quality Conference in Baltimore, Maryland, Jan. 29-31, CMS Administrator Seema Verma spoke about the agency's vision to transform the healthcare system through competition and innovation.
"We are prioritizing a well-informed, empowered consumer rather than a government agency to make our health care decisions," Verma said.
Competition Among Health Plans
The Affordable Care Act, or Obamacare, instituted health insurance exchanges to increase competition and, theoretically, make healthcare more affordable. This concept did not take off as planned; health plans quickly pulled out when they began to lose money. (NEJM Catalyst)
According to Verma:
In over half the counties in America, consumers had only access to one insurer in 2018, causing rates to double.
With the advent of Obamacare, 1.3 million consumers have lost their healthcare insurance because they could no longer afford it.
Things are looking up in this regard, however. "This year," Verma said, "there are 23 more insurers on HealthCare.gov than last year." She credited this upswing to deregulation. "On day one in office, President Trump issued an Executive Order directing agencies to minimize the burdens caused by the ACA," she said.
For the latest snapshot of insurer participation, view the 2019 projected HIE coverage map on the CMS website.
There's more at stake than insuring the uninsured, however. According to Verma:
Medicare's hospital insurance trust fund is on track to run out in 2026.
The baby boomer population is creating 10,000 new Medicare beneficiaries every day.
Medicaid costs are on track to double over the next 10 years, mainly due to the cost of long-term care for people who are living longer.
This country has a high rate of needless hospital admissions. "12 million Americans are dually eligible for Medicaid and Medicare. Astoundingly, 26 percent of their hospitalizations were potentially avoidable," Verma said.
There is a growing prevalence of chronic disease and poor health across our country. "Seventeen percent of Medicare beneficiaries have six or more chronic conditions, and spending on that group alone is more than half of fee-for-service Medicare spending," said Verma.
Competition Among Providers
To address these concerns, CMS is working to promote competition among providers and incentivize them to provide high-quality care and reduce spending through a variety of new value-based payment models such as the Quality Payment Program or, more specifically, Advanced Alternate Payment Models (APMs).
"When providers have responsibility for managing a budget and their reimbursement is tied to the results they produce, they will be incentivized to find innovative ways to keep people healthy and lower costs," said Verma.
Especially if they are held accountable.
CMS publicizes much of the measured data it collects from providers on its Medicare.gov website. This information allows consumers to compare physicians, nursing homes, hospitals, home health services, dialysis facilities, health and drug plans, durable medical equipment suppliers, long-term care hospitals, inpatient rehabilitation facilities, and hospices based on a variety of parameters.
For example, hospitals are required to post their standard price information online. Verma encouraged consumers during her speech to notify her if they couldn't find the price of a procedure on a hospital website. "You can tweet at me with the hashtag 'where's-the-price,'" she said. (LOL. #Regret.)
"This is a call to action," she said. "It is incumbent upon every American to take control of their health care. To seek out high-value care from providers who are competing for their business. To demand their health care information. And to make the decisions that will lead to better, healthier lives."
Innovation in the Hands of Consumers
Over the years, CMS has released several other tools consumers can use to take control of their healthcare. Tools include eMedicare, MyHealthEData and Blue Button 2.0, and most recently a mobile app that shows whether Medicare covers a specific medical product or service. Coming soon, Verma said CMS plans to release a mobile comparison tool that allows beneficiaries to compare quality ratings across all types of care settings.
How Much is Too Much?
Will the average consumer understand how these quality ratings are compiled and what they really mean? Will the quality ratings be accurate?
With CMS' new mobile app, for example, patients are able to look up what Medicare covers (they can already do this on Medicare.gov). As a healthcare business professional, you know that just because a procedure is covered under Medicare doesn't mean a patient qualifies for coverage. There are many factors that determine coverage, such as frequency limitations and medical necessity supported by documented diagnoses. Patients who don't understand these factors are likely to become disgruntled at providers, not CMS.
The mobile app has received a frosty reception from consumers thus far. Reviews on Google Play average 2.7 stars. One reviewer said, "I wanted to find out if my CTscan was covered & how much was the copay. The site didn't recognize CTscan. Then I tried to see about my MRI & it directed me to lab tests. Useless. Shouldn't even get 1 star. Will have to call to get answers."
Even if this person had been able to find coverage information about CT scans and MRIs using the mobile app, all she would have learned is that these tests are covered under Medicare when medically necessary. Medical necessity can only be determined by a physician or other qualified healthcare practitioner.
Take Matters into Your Own Hands
As well as bracing for the backlash from frustrated patients trying to make sense of their benefits, practices must be diligent about checking for mistakes, outdated information, and erroneous information publicized on Medicare.gov.
Practitioners should verify their general information is accurate in the Provider, Enrollment, Chain, and Ownership (PECOS) system.
Review the Physician Compare downloadable database from Data.Medicare.gov to verify demographic, performance, and participation information.
If your clinicians or clinician group participates in quality reporting, review annual feedback reports. Clinicians should assess their performance and compare it to CMS' assessment. Discrepancies may require a targeted review.
---
Source:
Speech: Remarks by Administrator Seema Verma at the 2019 CMS Quality Conference: www.cms.gov/newsroom/press-releases/speech-remarks-administrator-seema-verma-2019-cms-quality-conference
Garthwaite, Craig; Graves, John. Success and Failure in the Insurance Exchanges, New England Journal of Medicine, Catalyst, Oct. 18, 2017: https://catalyst.nejm.org/success-failure-insurance-exchanges/
Latest posts by Renee Dustman
(see all)