An Unexpected, Life-saving Twist for Measles
In Facility
February 13, 2019
Comments Off

on An Unexpected, Life-saving Twist for Measles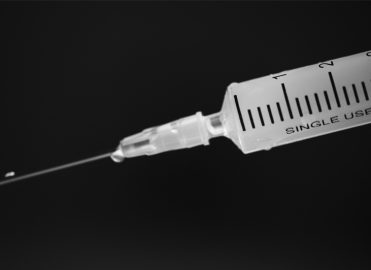 Every year, there are reports of measles outbreaks among children who have not been vaccinated, and it can be fatal. "While death rates have been falling worldwide as more children receive the measles vaccine, the disease still kills more than 100,000 people a year, most under the age of 5," according to Mayo Clinic.
Here is a twist: What if measles could be used to save or prolong lives, rather than take lives? It has ― by fighting cancer.
Using Measles to Fight Cancer
According to Measles Virus for Cancer Therapy, "Clinical trials testing oncolytic measles viruses as an experimental cancer therapy are currently underway." For example, a 2014 Mayo Clinic clinical trial gave a concentrated dose of measles to a late-stage cancer patient, which put the patient into long-term remission. Return to Now's blog, "Measles Virus Wipes Out Golf-Ball-Sized Cancer Tumor In 36 Hours," reports the story:
She had an advanced case of multiple myeloma, a deadly cancer of the blood spread throughout her body and bone marrow, when researchers offered her a last-ditch resort — a massive dose of the measles.
Within 5 minutes, she got a splitting headache and a fever of 105, followed by vomiting and shaking.
Within 36 hours, a tumor the size of a golf ball on her forehead had disappeared, and within two weeks there was no cancer detectable in her body.
Mayo Clinic researcher Dr. Angela Dispenzieri explained in the blog that "The measles virus makes cancer cells join together and explode," and there is evidence that the "virus stimulates the immune system, helping it recognize recurring cancer cells and 'mop them up.'"
Measles virus clinical trials have shown positive preliminary results for ovarian cancer, myeloma, and cutaneous non-Hodgkin lymphoma. Trials in glioblastoma multiforme, mesothelioma, and squamous cell carcinoma are underway.
Code Measles
Want to learn more about the measles and how to code it? Read the article, Remember Measles? It's Back! on AAPC's Knowledge Center.
Photo by rawpixel.com from Pexels
Latest posts by Michelle Dick
(see all)