New CMS App Limited, But a Start
In CMS
February 20, 2019
Comments Off

on New CMS App Limited, But a Start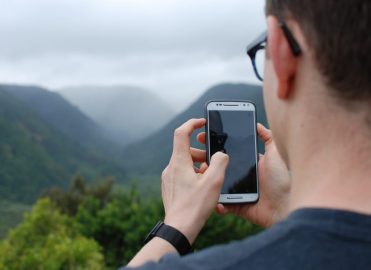 The Centers for Medicare & Medicaid Services (CMS) has launched a new application in the Apple App Store and Google Play Store for Medicare Part B beneficiaries. This application, called What's Covered, is part of CMS' developing eMedicare program. The goal of the eMedicare program is to give beneficiaries easier access to costs and coverage information.
CMS Administrator Seema Verma said, "This new app is the next in a suite of products designed to give consumers more access and control over their Medicare information."
This new application is in addition to the Blue Button 2.0, which helps Part B beneficiaries to connect their claims data to applications and tools developed by private-sector companies, so they may understand, use, and share their health data.
Limitations to Medicare Application
There are limitations to this new application. First, it is oriented to Part B only, and does not apply to Medicare Advantage enrollees. Secondly, on downloading it onto my phone, I found the App to have very minimal data. For example, if your dermatologist told you that you need Mohs surgery for basal cell carcinoma, one would think that the patient could look up the coverage for the Mohs surgery and reconstruction. But there is no entry for Mohs surgery, reconstruction, treatment for cancer, etc. The information is very global. And it does not tell the beneficiary what they are responsible for beyond 20 percent of the Medicare approved amount. One would think that might leave Medicare beneficiaries wanting for information. Looking up "insulin," the patient is told:
Medicare Part B (Medical Insurance) doesn't cover these:
Insulin (unless use of an insulin pump is medically necessary)
Insulin pens
Syringes
Needles
Alcohol swabs
Gauze
But the application has no information about coverage of insulin pumps. Again, leaving the patient wanting for information.
The app is a start, however, and I am sure that the application will continue to be developed and become more robust for Medicare beneficiaries. We can say that this is a first step.
Latest posts by Barbara Cobuzzi
(see all)