Piccirilli Talks Jobs at HEALTHCON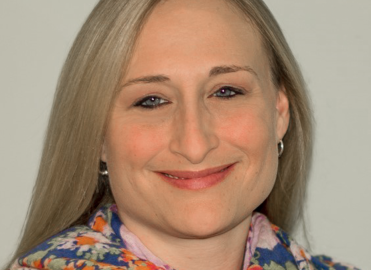 Whether you are just getting your certification or are a veteran in the medical coding job market, you don't have a magic 8 ball for your career. The closest you can get, are people like Gina Piccirilli, CPC, CPMA, whose start as a receptionist in a physical therapy office is now far behind her.
Piccirilli will be at the year's event for healthcare professionals, HEALTHCON, April 28 – May 1. Her focus there is How to get a Job in Healthcare. Talking with her, you can feel her passion for healthcare careers. Piccirilli has come a long way since doing data entry in her receptionist job. She's the Director of Health Information Management for Ellenville Regional Hospital in New York.
Growing to the Next Job
While a receptionist, she was always on the lookout for ways to grow professionally. When a friend got her coding certification, she decided to learn more.
"I heard that it came with a raise, and I thought, well, I'll try this. I went through the class. I got my certification and that was it. Now, I've worked all over this industry. I've coded for the provider, I've billed for the provider, and I've done auditing for the provider. After I did that for about 10 years, I said, well, hospital is the only side I don't know. So, I jumped over into that water and started learning facility coding, billing, and auditing. That's where I sit right now."
Piccirilli touches on one of the central obstacles to career growth: most people aren't familiar with the industry. Many don't even know it exists. Piccirilli explains how she crosses that knowledge gap with the uninitiated.
"For people that don't know the industry very well, I say I'm a translator. I translate the doctor's reports and I do two things. The first thing I do is keep my providers in my practice legal and out of jail and when I say that people really open their eyes. You know, Medicare is a federal program and breaking it is a federal offense. People don't realize just how big it is."
She likes to add a bit of a dramatic flair to her explanations, but Piccirilli is right on the mark. Doctors need medical coders to get paid for their work and to stay on the right side of regulation. It's crucial work, which is why the job market for coders continues to grow year over year. Getting to be a coder is a step best taken with AAPC's training courses. You can start your coding career without any prior knowledge with a comprehensive CPC course. But if you are already a coder, Piccirilli has pointers for how you can prepare for the next step in your career. First, make life easy for physicians.
Doing the Job Well
Piccirilli feels that when a coder does their job well, physicians can focus on their job: caring for the patient. Sometimes there is a tension between physicians and coders, she explains. Physicians want to do their best for patients, and coders want to get everything coded correctly. You can't do one without the other, but physicians don't want to do coding, and coders can't treat patients. To advance your career, you need to help physicians do their job well. Piccirilli's advice to coders on how to work well with doctors is crystal clear:
"It's incredibly important to go in there positive and get a relationship going stat. We want the physician to trust us. If you start talking the physician's language, they'll know that you know what you're talking about and you're not just trying to make life difficult. You have to be the understanding coder as well and not just get frustrated. Then your provider is going to look to you as a resource. My providers look to me as a resource."
This is one of the keys to Piccirilli's career growth. To be an awesome resource for physicians, you need to be an excellent coder. Excellent coders move up and get more responsibilities. She wants people to understand that while getting your certification through AAPC will do wonders for your career, it can't do everything for you. This is what she will be focusing on at HEALTHCON, the idea that if you show initiative in your job as a coder, you gain experience that others who are not showing initiative are not getting.
Piccirilli gets very enthusiastic when I ask her to explain what she covers in her HEALTHCON session. It's designed for those considering getting their certification just as much as those who are certified and are looking to move up. Here's a sampling of her advice for beginner coders:
"What about the person that just came out of school or who was a stay-at-home mom for the past 10 years and has no experience? I go through how to create a resume for that person by focusing on education that they had in the past or what they've done to get here. I call it the rookie resume."
More experienced? She has plenty of pointers. Here's just a few:
"Focus on providing evidence to show your accomplishments in numbers. Don't just say I coded specialty services and ortho. You need to talk about what you coded, was it surgical, how many did you do an hour, what was your error ratio, things like that. Talk about what professional organizations you're involved with, what other certifications you have, and skills that are tailored to your position."
Piccirilli is presenting this at HEALTHCON because the conference is a kind of gathering place for those who are serious about boosting their careers. In her eyes, going to HEALTHCON is a must both for your own benefit and for the benefit of your employer.
"You have to go to HEALTHCON. It's how you continue to educate yourself. Then you're going to bring it back to your facility and say, for example, I didn't realize we can bill for this irrigation for Medicare, we weren't allowed to in the past, but the guideline changed in 2016. Then you learn that you can bill Medicare for a year in the past, so you go back and code all of those visits over thousands of visits and it really adds up."
Piccirilli is part of a large group of industry leaders who believe that attendance at HEALTHCON will always benefit the bottom line for employers who send their coders, billers, and auditors. And whether your employer will send you or not, it is worth it for you to consider attending if you feel you are ready to take your career to the next level. If you see Gina Piccirilli at HEALTHCON in Vegas, April 28 – May 1, make sure you give her a high five.

Latest posts by Paul Jepsen
(see all)