Medicare Clears Ambulance Transport to Providers
By Brad Ericson
In CMS
February 21, 2019
Comments Off

on Medicare Clears Ambulance Transport to Providers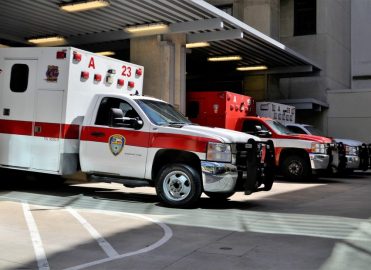 No doubt your provider's office or group practice has sent patients via ambulance to the hospital. Now, Medicare wants ambulances to bring patients to you. This a 2020 change for medical coding of transports and for providers. And it may affect evaluation and management (E/M) coding in providers' offices.
Ambulances Redirected
The Centers for Medicare & Medicaid Services' (CMS) new Emergency Triage, Treat, and Transport Model (ET3, if you're a hipster) makes it possible for participating ambulance suppliers and providers to partner with providers to deliver treatment, either on site or via telehealth.  It also allows alternative destinations for the patients, such as a provider's office or group or urgent care centers.
CMS believes the new ambulance model will breed medical triage lines for low-acuity 911 calls in regions where participants operate. "This model will help make how we pay for care more patient-centric by supporting care in more appropriate settings while saving emergency medical services providers precious time and resources to respond to more serious cases," CMS Administrator Seema Verma said in a press release.
Naturally, evaluation must be done utilizing a five-year performance period.
EDs Freed from Ambulance Visits
"This model will create a new set of incentives for emergency transport and care, ensuring patients get convenient, appropriate treatment in whatever setting makes sense for them," said HHS Secretary Alex Azar in the press release. "Today's announcement shows that we can radically rethink the incentives around care delivery even in one of the trickiest parts of our system. A value-based healthcare system will help deliver each patient the right care, at the right price, in the right setting, from the right provider."
The real problem, however, is that Medicare only pays for ambulances in unscheduled transports ONLY when they take them to a hospital emergency department (ED). This motivated ambulances to take patients who really didn't need to go to a hospital to the hospital, adding to overall cost and work.
The two new ambulance payments — treatment in place via a health practitioner or telehealth and taking patients to an alternative and more appropriate site — are being tested while Medicare continues to pay for the trips to the ED.
Ambulances Earn More
CMS said the ET3 model encourages high-quality provision of care by allowing participating ambulance suppliers and providers to earn up to a 5 percent payment adjustment in later years of the model, based on performance in key quality measures. The new providers and destination sites will also receive Medicare payment for their services.
Thew new program will be phased in. CMS anticipates releasing a Request for Applications in Summer 2019 to solicit Medicare-enrolled ambulance suppliers and providers. In Fall 2019, to implement the triage lines for low-acuity 911 calls, CMS anticipates issuing a Notice of Funding Opportunity for a limited number of two-year cooperative agreements, available to local governments, their designees, or other entities that operate or have authority over one or more 911 dispatches in geographic locations where ambulance suppliers and providers have been selected to participate.
Ambulance Providers Positive
The Associated Press reports that at the announcement event, New York City fire department Chief Medical Officer Dr. David Prezant said his agency is overwhelmed with non-emergency calls and transporting patients to a hospital is a time-consuming process keeping crews tied up.
"If only 20 percent of our calls no longer required transport to an ED, we would save lives in cases where every second counts," he said.
Latest posts by Brad Ericson
(see all)