Email Etiquette in an Instant
By Patti Cibor
February 25, 2019
Comments Off

on Email Etiquette in an Instant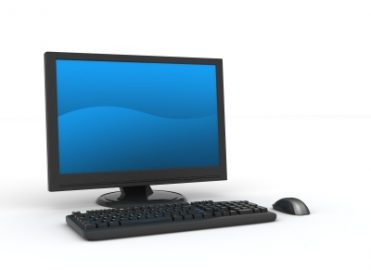 The primacy of email in our work lives means we need to pay attention to proper email etiquette.
Webster defines etiquette as, "the conduct or procedure required by good breeding or prescribed by authority to be observed in social or official life." The rules of etiquette—dress, speech, and behavior—depend on the setting we are in, and who we are with.
Email is a wonderful tool. It saves time and allows us to reach our intended recipient, anytime. It also leaves a paper trail, so you have backup, if you need it. But email lacks the ability to convey nuanced meanings or tone of voice. With that in mind, here are a few tips for email etiquette to ensure you communicate effectively when using email in your professional life.
Use a normal font. I like Calibri, but any font that is easy to read and concise will do.
Don't overuse exclamation points or type in all capital letters. Use exclamation points sparingly. Overusing punctuation and typing in ALL CAPS may appear childish or harsh to the reader.
Always look to make sure you have the correct recipients and their emails. You can't take back an email after it has been sent.
Be mindful that after the email has been sent, the recipient can forward that to anyone they choose. Keep personal information out of business emails. Don't put something in an email that you don't want shared. Also, remember that emails typically are not secure, be mindful of personal information regarding yourself and others; especially medical information. HIPPA rules apply here!
Speaking of sending and forwarding emails: be sure you are sending emails to those who need to receive it and think twice before you hit the "Reply all." Not everyone needs to receive every email, or every reply. Don't fill up someone's email box with unnecessary emails or reply all emails.
Use spell check and proofread your email before you send it. Use a signature line with your name, your company, and your job title.
Make sure that the tone of your email is what you intend. Read the email out loud to yourself to hear how the email "sounds." Try not to use harsh or negative words, if possible. Use "please" and "thank you," as appropriate.
Use "humor" with caution. What you might find to be funny or lighthearted may not be interpreted that way by others. Because email does not convey body language or other nonverbal clues that allow us to understand a speaker's tone and intent, it's easy for your meaning to be "lost in translation."
Adhering to the above guidelines and practicing email etiquette will ensure your message gets across to the right people with the right tone.
Latest posts by Patti Cibor
(see all)
AAPC's annual salary survey gives a good understanding of the earning potential within the medical coding profession.
See what actually is going on in the healthcare business job market.