Appropriate Use Criteria Program is Full Steam Ahead
In Billing
February 22, 2019
Comments Off

on Appropriate Use Criteria Program is Full Steam Ahead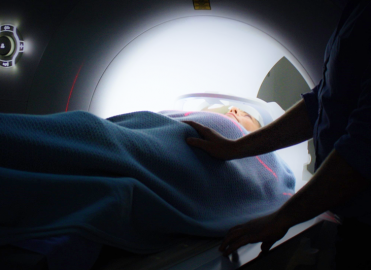 Is your outpatient facility on board with new regulations for the ordering and furnishing of advanced diagnostic imaging services?
Advanced diagnostic imaging services have long been under scrutiny by the Office of Inspector General for Medicare fraud and abuse, and the Centers for Medicare & Medicaid Services (CMS) responds to the watchdog's recommendations each year through surmounting regulation. This year is no different.
What are advanced diagnostic imaging services?
Computed tomography
Positron emission tomography
Nuclear medicine
Magnetic resonance imaging
Over the years, CMS has been establishing the Appropriate Use Criteria (AUC) program. Regulations finalized for 2019 inch the industry one step closer to requiring ordering and furnishing professionals to obtain preauthorization for advanced diagnostic imaging services and report the required information on outpatient claims.
Here's a timeline of the AUC program's implementation:
2014 – Protecting Access to Medicare Act (PAMA) establishes the AUC for Advanced Diagnostic Imaging Services program.
2016 – Medicare Physician Fee Schedule (PFS) final rule specifies AUC.
Establishes evidence-based process and transparency requirements for AUC development, defined by provider-led entities (PLEs)
Establishes process by which PLEs may become qualified to develop, modify, or endorse AUC.
2017 – PFS final rule addresses specification of qualified clinical decision support mechanisms (CDSMs).
Defines CDSM (a standalone or an integrated electronic portal through which clinicians can access the AUC during the patient workup).
Identifies CDSM qualification requirements.
Establishes process by which CDSMs may become qualified.
Specifies applicable payment systems.
Specifies the first list of priority clinical areas.
Identifies exceptions to the requirement that ordering professionals consult specified applicable AUC when ordering applicable image services.
2018 – PFS final rule establishes the start date of Jan. 1, 2020, for the Medicare AUC program for advanced diagnostic imaging services (implementation of the prior authorization component is delayed until outlier criteria is finalized). For services on or after this date, ordering professionals must consult specified applicable AUC using a qualified CDSM when ordering applicable imaging services, and furnishing professionals must report AUC consultation information on the Medicare claim. This first year will be a testing period in which AUC consultation information is expected to be reported on claims, but claims will not be denied for noncompliance. Beginning July 2018 through the end of 2019, ordering and furnishing professionals may voluntarily participate in the program by using HCPCS Level II modifier QQ.
Establishes a high-weight improvement activity for ordering professionals who consult specified AUC using a qualified CDSM for the Merit-based Incentive Payment System (MIPS) 2018 performance period.
2019 – Finalizes the proposal to revise the definition of applicable settings to include independent diagnostic testing facilities (IDTFs) to the list, which already includes a physician's office, a hospital outpatient department (including emergency department), an ambulatory surgical center, and any other provider-led outpatient setting deemed appropriate and codified in federal regulations.
Finalizes that when not personally performed by the ordering professional, the consultation with a qualified CDSM may be performed by clinical staff under the direction of the ordering professional (rather than incident-to, as proposed).
Clarifies in PFS final rule that AUC consultation must be reported on all claims for an applicable imaging service furnished in an applicable setting (mentioned above) and paid for under an applicable payment system PFS, OPPS, ASC).
Finalizes use of G codes and modifiers to report consultation information on outpatient claims.
Finalizes significant hardships to be insufficient internet access; electronic health record (EHR) or CDSM vendor issues; and extreme and uncontrollable circumstances (see 42 CFR section 414.94(i)(3) for complete details). Ordering professionals experiencing a significant hardship may self-attest and include that information on the order for the advanced diagnostic imaging services, which the furnishing professional or facility would then communicate on the Medicare claim for the service by appending the applicable modifier.
The official start date is Jan. 1, 2021, at which time outpatient claims for advanced diagnostic imaging services will not be paid without consultation and furnishing information.
---
Related articles:
Appropriate Use Criteria (AUC) in Coding, Reimbursement, and Clinical Practice
CMS to Implement Advanced Diagnostic Imaging Monitoring Program
Sources:
https://www.cms.gov/Medicare/Quality-Initiatives-Patient-Assessment-Instruments/Appropriate-Use-Criteria-Program/index.html
2019 MPFS final rule
Latest posts by Renee Dustman
(see all)