The Next Big Shift for Healthcare
February 25, 2019
Comments Off

on The Next Big Shift for Healthcare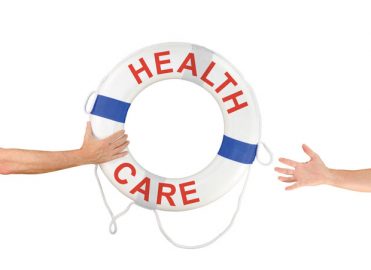 Dr. Karen DeSalvo's keynote address at HEALTHCON 2019 will astound you.
HEALTHCON 2019 (April 28-May 1) in Las Vegas is for anyone who plays a role in healthcare revenue cycle management and is looking for cutting edge education, networking opportunities galore, and exhibitor takeaways – at a venue that can't be beat. Keynote speaker Karen DeSalvo, MD, MPH, MSc, is certain to start the event on a high note.
Dr. DeSalvo is a physician and professor in the Departments of Internal Medicine and Population Health at the University of Texas at Austin Dell Medical School. She previously served as Acting Assistant Secretary for Health at the U.S. Department of Health and Human Services (HHS) and, concurrently, as National Coordinator for Health Information Technology for the United States during the Obama administration. Prior to her work at HHS, she served as New Orleans Health Commissioner. Dr. DeSalvo recently joined healthcare real estate developer Welltower as an independent board member. She is also on the board of Humana.
AAPC asked Dr. DeSalvo about her keynote speech and why it's so important for members to attend.


Tell us what your presentation is about.
I will be talking about how the healthcare system is transforming not only to bring better value but to be better able to address the non-medical determinates of health.
Why is this information important?
For most people, they think to improve health or to make the healthcare system more cost effective, we have to focus on making the healthcare system work better — clinical excellence. What we're learning is that, as important as that work is, improving clinical excellence actually only affects 10 to 20 percent of people's health outcomes. Some 40 percent are affected by what we call the social determinates of health — where we live and learn and what happens to you in your everyday life in your community. And it's things like access to healthy food or being lonely or having access to a good education. There's a broad range of issues that have to do with our non-medical health drivers.
The system is getting smarter about it; it's finding ways to identify not only the social risks and needs of patients but also how we can better assist people in getting help for addressing needs like food and security. And we're also beginning to learn that, if we can find a way to impact challenges like food and security, we can not only help the person recover and improve their health overall, but we can also save money in the healthcare system. There's a big transformation underway to try to figure out how, in terms of value in the healthcare system, we think about the whole person.
What led you to choose this topic?
I think it just matters for everyone in the country to know. For all the good work we've done with healthcare, to improve quality of life, we're losing the battle for public health. We're seeing drops in life expectancy for the last three years. The latest health system challenges aren't truly medical, it's things like suicide and alcoholism and substance abuse disorder. These are complex challenges that have their root in helplessness and lack of economic opportunity, and loneliness, which lead people to self-medicate.
I want the country to know the mortality rate isn't going up because we have a new virus, like HIV or the flu, this is really about social drivers. There's so much good work in trying to direct social drivers of health … it's a business opportunity. I want people to start thinking about this as a business case and a business model. Healthcare is often the biggest employer, it's got a real responsibility to help think through solutions.
What are the key takeaways?
I think it's important to be aware of the progress, but also the push, to move the healthcare system to value. The work is only just beginning to help the healthcare system get smarter about how to be efficient and effective, and how to take on value-based care models.
As you get further in that journey, you learn that about 5 percent of your patient population drive half your costs. The more you learn about that 5 percent, the more you realize that the problems you're solving for them, by focusing on their healthcare needs, is just part of their story. The goal is to understand that health is more than healthcare.
Don't miss Dr. DeSalvo's thought-provoking keynote speech at HEALTHCON.
Latest posts by Renee Dustman
(see all)