Let's Get on the Same Page when Coding BMI and Obesity
In Coding
February 27, 2019
Comments Off

on Let's Get on the Same Page when Coding BMI and Obesity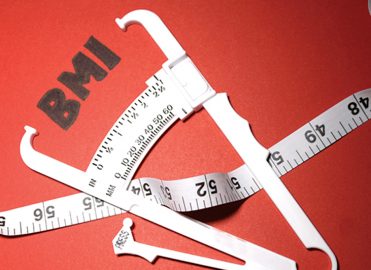 Different interpretations of ICD-10-CM coding leave you at risk for improper quality scores and payment.
Medical record auditors see a wide range of interpretation among coders and medical organizations regarding when and how overweight, obesity, and morbid obesity diagnosis should be abstracted from records, and regarding body mass index (BMI) reporting. These variances can potentially affect quality scores under the Merit-based Incentive Payment System (MIPS), in which the expense of care for a patient population is weighed against that population's comorbidities for each provider. Unreported diagnoses have the potential to lower the provider's quality score because higher costs associated with comorbidities are not justifiable if comorbidities are unreported. Some diagnoses also provide justification for higher reimbursement in risk adjustment. Getting risk adjustment wrong translates directly into over- or underpayment.
Obesity Is a Common Diagnosis
According to the U.S. Department of Health and Human Services (HHS) National Institute of Health, 5.5 percent of men and 9.9 percent of women in the United States are morbidly obese. In all, more than 70 percent of Americans are overweight, obese, or morbidly obese, as defined by the American Heart Association/American College of Cardiology BMI standards. Confused interpretation about rules for coding these conditions has led to various obesity-reporting strategies across the country.
All weight diagnoses are not treated equal under MIPS and risk adjustment. Overweight and obese diagnoses do not affect quality scores or risk adjustment payment. Morbid obesity, however, affects both MIPS and risk adjustment calculations. Morbid obesity is weighted as the rough equivalent of cerebral palsy or chronic pancreatitis in risk and resource utilization. Remember to pay attention to the nuances of correct coding of morbid obesity to receive appropriate MIPS bonuses and proper risk adjustment reimbursement.
ICD-10-CM and CDC Weight Classifications Don't Match
The descriptions for weight-related diagnoses in ICD-10-CM do not use the same nomenclature as the Centers for Disease Control and Prevention (CDC). According to the CDC, extreme obesity or class 3 obesity usually indicates a body mass index (BMI) of 40 or greater. Obesity class 2 indicates moderate-risk obesity, with a BMI ranging from 35.0 to 39.9. Obesity class 1 is low-risk obesity, with a BMI of 30.0 to 34.9. There is no official published correlation between ICD-10-CM classifications for weight and BMI. You must rely on the documentation from providers to assign the type of weight disorder.
The American Hospital Association's (AHA) Coding Clinic for ICD-10-CM and ICD-10-PCS invested seven pages of its Fourth Quarter 2018 addressing the multiple issues it has seen for coding obesity, morbid obesity, and BMI. Because we can't cover all that information within the pages of Healthcare Business Monthly, we have an abbreviated list of top 10 takeaways that should be integrated into coding practices everywhere, and especially when filing claims with the Centers for Medicare & Medicaid Services (CMS). CMS expects all claims to follow the ICD-10-CM guidance within the Coding Clinic.
BMI as It Relates to Quality Reporting
Body mass index (BMI) is a computation based on a patient's weight and height. This calculation is used as a screening tool for providers. In most electronic health records, a patient's BMI is auto-generated into their vitals data from a height and weight measurement obtained at the beginning of the visit.
BMI screening can be reported as a quality measure (Quality ID #128) in the Merit-based Incentive Payment System (MIPS). This measure identifies the percentage of adult patients with a BMI outside of normal parameters, for whom a follow-up plan is documented. For MIPS, performance may or may not be met by reporting one of the following HCPCS Level II codes:
G8417    BMI is documented above normal parameters and a follow-up plan is documented
G8418    BMI is documented below normal parameters and a follow-up plan is documented
G8419    BMI documented outside normal parameters, no follow-up plan documented, no reason given
G8420    BMI is documented within normal parameters and no follow-up plan is required
G8421    BMI not documented and no reason is given
G8422    BMI not documented, documentation the patient is not eligible for BMI calculation
G8938    BMI is documented as being outside of normal limits, follow-up plan is not documented, documentation the patient is not eligible
G9716    BMI is documented as being outside of normal limits, follow-up plan is not completed for documented reason
Note: Both denominator and numerator criteria must be met. Refer to MIPS quality measure specifications for requirements, available at qpp.cms.gov.
Top 10 Obesity and BMI Coding Takeaways
Apply these 10 coding practices to your obesity, morbid obesity, and BMI claims:
Diagnoses of obesity and morbid obesity are always clinically significant and should always be reported. A diagnosis noted in the history of present illness (HPI), assessment, or discharge summary suffices without other support.
Always report BMI documented with other weight-related diagnoses when they are supported and abstracted from the medical record.
Do not report a diagnosis of overweight without additional support. A diagnosis of "overweight" does not meet the definition of a reportable secondary diagnosis because it is not considered a significant health risk to the patient. If documentation further discusses the patient's overweight condition or a plan of care for it, report the condition. For example, an overweight patient with prediabetes and a BMI of 29.7 is referred to a dietitian for counseling on weight loss to reduce her risk of developing diabetes. Report:
E66.3      Overweight
R73.03    Prediabetes
Z68.29    Body mass index (BMI) 29.0-29.9, adult
4. A specific weight-related diagnosis is required for reporting a BMI code. Examples include underweight, malnutrition, failure to thrive, cachexia, anorexia nervosa, overweight, obese, morbidly obese, and abnormal weight gain or loss. Although some payers reject claims for BMI/weight diagnosis codes reported without support (e.g., the need for special inpatient equipment, nutritional counseling, lifestyle counseling), the BMI code only needs a weight-related diagnosis for support.
5. Never convert a BMI code to a weight diagnosis. The provider must document a weight diagnosis for the BMI to be abstracted from a chart. For example, a chart of a patient with a documented BMI of 58.9 makes no mention of the patient's weight in the notes. Both the BMI and weight must be documented for the BMI to be reported. In this case, the provider should be queried for the patient's weight.
6. Code the provider diagnosis, regardless of documented BMI. The BMI is a screening tool. If a BMI falls into the morbid obesity range, but the provider documents obesity, abstract obesity. Conversely, if the BMI falls into the range for obesity, but the provider documents morbid obesity, abstract morbid obesity. No query is necessary. For example, if a patient's vitals record a BMI of 36.2 and the provider states the patient is morbidly obese, report:
E66.01    Morbid (severe) obesity due to excess calories
Z68.36    Body mass index (BMI) 36.0-36.9, adult
7. BMI codes are not intended to be used for routine reporting. BMI codes must be accompanied by a weight diagnosis (HCPCS Level II codes are available for reporting BMI measurements for quality reporting purposes).
8. Comorbidities do not change a documented diagnosis of obesity into morbid obesity. Comorbidities — including obstructive sleep apnea, hypertension, and diabetes — do not affect the weight-related diagnosis from the provider. The provider will consider the comorbidities when determining the weight diagnosis.
9. Never report BMI codes during pregnancy. Assign a code from 099.21- Obesity complicating childbirth, with the specific obesity/morbid obesity code from category E66 Overweight and obesity, as appropriate.
10. Double-check inpatient claims for the attending physician's weight diagnosis. On inpatient claims, the attending physician's weight diagnosis supersedes all other weight diagnoses during the hospital stay. If the anesthesiologist's documentation states one diagnosis, and the attending states another, defer to the attending physician.
---
Resources
HHS, National Institute of Health, Overweight & Obesity Statistics:
www.niddk.nih.gov/health-information/health-statistics/overweight-obesity
American Heart Association, Body Mass Index (BMI) In Adults:
www.heart.org/en/healthy-living/healthy-eating/losing-weight/bmi-in-adults
AHA, Coding Clinic for ICD-10-CM and ICD-10-PCS, Fourth Quarter 2018:
www.codingclinicadvisor.com
Latest posts by Sheri Poe Bernard
(see all)