Product Specificity Matters when Using National Drug Codes
By George Blake
In Billing
March 4, 2019
Comments Off

on Product Specificity Matters when Using National Drug Codes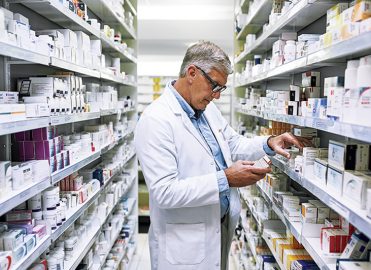 Be sure you are familiar with the identifier codes of drugs and vaccines, and their rules, when billing drug products.
The National Drug Code (NDC) number is a universal product identifier for drugs used in the United States. The Center for Medicare & Medicaid Services (CMS) has required NDC numbers to be reported when submitting claims for drugs and vaccines for more than 10 years. Many commercial payers also require NDCs, but rules vary. Here is what you should know for proper reporting.
What NDCs Identify
The NDC is product-specific. It identifies:
The "labeler" (a term the U.S. Food and Drug Administration (FDA) uses to describe firms that manufacture, repack, relabel, or distribute a drug under its own name);
Drug;
Dosage form; and
Strength or concentration of the active ingredient.
Generically, equivalent drugs (the same drug, concentration, and dosage form) from two different manufacturers have two different NDC numbers.
Compared to five-character alphanumeric HCPCS Level II codes, NDC numbers convey more information about "what's in the box." CMS requires the NDC number on Medicaid claims (including Medicare claims that cross over to Medicaid). This identifies drug products that may qualify for manufacturer rebates to the Medicaid program.
The FDA maintains a directory of NDC numbers at www.fda.gov. Current regulations require a labeler to update its drug listing data in June and December of each year, or whenever a change occurs. Due to frequent changes, the FDA updates the listing each weekday (but not in real-time). The directory includes prescription drugs, over-the-counter drugs, and insulin products that have been "manufactured, prepared, propagated, compounded, or processed by registered establishments for commercial distribution." The directory is simply a list of products and does not imply that the drug is covered by any insurance carrier, or that the product has been tested or is endorsed by the FDA. Although the list is extensive, it may not include some listed drugs. Older products may not be included in the directory.
NDC numbers are 10 digits and consist of three segments separated by hyphens:
The first segment may be four or five digits, and it identifies the labeler. This segment is assigned by FDA. The rest of the NDC number is assigned by the labeler and is unique to each drug product.
The second segment, referred to as the product code, may be three or four digits. It is unique for each dosage form, strength, and formulation (such as tablets, capsules, liquid, or injection).
The third segment (one or two digits) is the package code and it identifies package sizes and types.
The NDC number is printed on the drug package and official literature (package insert), and the three segments of the number are separated by a hyphen. There are different formats for the 10-digit number (see Table A).
Table A
| | | |
| --- | --- | --- |
| Digit Format | Original 10-digit Format | 11-digit Format Conversion |
| 4-4-2 | 1234-1234-12 | 01234-1234-12 |
| 5-3-2 | 12345-123-12 | 12345-0123-12 |
| 5-4-1 | 12345-1234-1 | 12345-1234-01 |
Note: There is some confusion about the NDC because the number that CMS uses for billing purposes requires that the NDC be converted to an 11-digit number in a 5-4-2 format. This is done by adding a "0" to the beginning of the applicable segment, shown in Table A.
NDC Units
The units associated with NDC numbers are also different from the units reported for HCPCS Level II codes. NDC numbers express the unit of measurement associated with a product, and are shown in Table B.
When reporting for unit volume, the rule of thumb is:
If a drug comes in a vial in powder form and is reconstituted before administration, bill each vial (unit/each) used.
If a drug comes in a vial in a liquid form, bill in milliliters.
Grams usually are used when an ointment, cream, inhaler, or a bulk powder in a jar are dispensed.
International units are mainly used when billing for drugs such as Factor VIII-Antihemophilic Factors.
It's important to  include the unit of measurement as well as the quantity of units reported so the bill accurately reflects the correct drug product and quantity used.
Table B
| | |
| --- | --- |
| Unit of Measure | Description |
| UN – Unit | A designation that is typically used for vial, ampule, pellet, patch, kit, or device |
| ML- Milliliter | Used for solutions, suspensions, or liquids |
| GR – Gram | Inhalers, creams, ointments, or bulk powders |
| F2 – International Unit | Products distributed as IU/vial |
Reporting the NDC
The NDC is reported to payers either electronically using the ANSI 837P or ANSI 837I or using the paper CMS-1500 claim form and reporting the NCD in box 24. The last major redesign of the CMS-1500 (in 2012) allow for supplemental information, such as the NDC number. Section 24 of the claim form accommodates six line items. Each line entry has a shaded portion above the service line. The shaded area allows for the entry of 61 characters from the beginning of 24A to the end of 24G. In practice, the HCPCS Level II code for a drug is reported in the unshaded portion of box 24, and the NDC appears above it in the shaded portion.
To enter an NDC in the supplemental information area, use a qualifier to indicate the nature of the supplemental information that appears in the shaded area. In the case of an NDC number, the qualifier is N4 NDC. There is no space between the qualifier and the NDC number, and no hyphens or spaces should be added. After the NDC number, allow for one space, followed by the unit/basis of measurement qualifier and quantity. The number of digits for the quantity is limited to eight digits before the decimal and three digits after the decimal. If entering a whole number, do not use decimals or commas.
Coding Examples
Example 1: A patient received 4 mg Zofran IV. The NDC was 00173-0442-02, which is Zofran 2 mg/mL solution for injection. There are 2 mL per vial.
Report J2405 Injection, ondansetron hydrochloride, per 1 mg with 4 HCPCS units. Because this drug comes in a liquid form, report the NDC units as 2 mL: N400173044202 ML2.
Example 2: A patient received an IM injection of one vial of aripiprazole that contained 9.75 mg per 1.3 mL. The NDC number is 59148-0016-65.
Report the HCPCS Level II code for aripiprazole: J0401 Injection, aripiprazole, extended release, 1 mg with 2 units and the NDC units as 1.3 mL: N459148001665 ML1.3.
Example 3: A patient received one gram of Rocephin IM in the office. The product used was 2 vials of Rocephin, 500 mg per vial (in powder form), which needed to be reconstituted.
The NDC of the product used is 00004-1963-02. Bill J0696 Injection, ceftriaxone sodium, per 250 mg with 4 HCPCS units, and the NDC units as N400004196302 UN2.
George J. Blake, CPC, is a manager at Deloitte and Touche, LLP, who has more than 25 years of healthcare experience as a pharmacist, physician practice manager, coding instructor, and recovery auditor. He is a specialist in Deloitte's Risk and Financial Advisory practice, focusing on coding compliance matters. Blake is one of the founding members of the Blue Bell, Pennsylvania, local chapter and has served as chapter education officer, vice president, and president.
Resources
www.fda.gov/drugs/informationondrugs/ucm142438.htm
The FDA site also produces the NDSE table which contains additional information regarding the billing unit www.fda.gov/ForIndustry/DataStandards/StructuredProductLabeling/ucm240580.htm
www.nucc.org/images/stories/PDF/1500_claim_form_instruction_manual_2012_02-v5.pdf
Carrier and other sites:
www.greenwayhealth.com/support/training/user_manual_release_notes_version_17_25_01/include_the_ndc_code_and_quantity.htm
www.idmedicaid.com/Reference/NDC%20Format%20for%20Billing%20PAD.pdf
www.aappublications.org/news/2016/04/21/Coding042116
www.bcbstx.com/provider/pdf/ndc_faqs.pdf
www.nhp.org/provider/paymentguidelines/PhysicianAdministeredMedications.pdf
This presentation contains general information only and Deloitte is not, by means of this presentation, rendering accounting, business, financial, investment, legal, tax, or other professional advice or services. This presentation is not a substitute for such professional advice or services, nor should it be used as a basis for any decision or action that may affect your business. Before making any decision or taking any action that may affect your business, you should consult a qualified professional advisor.
Deloitte shall not be responsible for any loss sustained by any person who relies on this presentation.
As used in this document, "Deloitte" means Deloitte & Touche LLP, a subsidiary of Deloitte LLP. Please see www.deloitte.com/us/about for a detailed description of our legal structure. Certain services may not be available to attest clients under the rules and regulations of public accounting.
Copyright © 2019 Deloitte Development LLC. All rights reserved.
Latest posts by George Blake
(see all)