Avoid Overpayments for Intensity Modulated Radiation Therapy
In Coding
March 4, 2019
Comments Off

on Avoid Overpayments for Intensity Modulated Radiation Therapy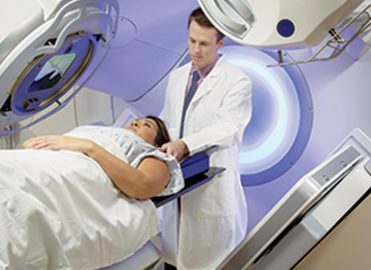 Maintain appropriate documentation and reporting for this valuable
tumor treatment option.
A recent Office of Inspector General (OIG) review found $25.8 million in hospital overpayments for intensity modulated radiation therapy (IMRT) planning, which suggests a need for greater education around reporting of these services. This article will provide insight into what IMRT is, its uses, and coding compliance.
What Is IMRT?
IMRT is an advanced type of radiation procedure, also known as conformal radiation, that is used to treat difficult-to-reach tumors. Radiation therapy, including IMRT, slows or stops tumor growth by preventing cancer cells from dividing and growing. In many cases, it will kill all types of cancer cells, and shrink or eliminate tumors.
IMRT uses a medical linear accelerator (LINAC) to generate photons or X-rays, delivering precisely adjusted, high-intensity radiation doses to the targeted area while preserving surrounding normal tissue.
How Is IMRT Used?
The LINAC generates 10 million volts of energy that penetrates the body to deliver radiation treatment to the target site. In a typical treatment, the LINAC will deliver multiple beams of radiation from various directions for between 10 and 30 minutes. What makes this therapy so powerful is that the intensity of each beam can be varied according to the treatment plan. IMRT often requires multiple or fractionated treatment sessions.
IMRT is currently used for the treatment of various cancers, including:
Prostate (C61 Malignant neoplasm of prostate);
Head and neck (C76.0 Malignant neoplasm of head, face and neck); and
Central nervous system (C72.9 Malignant neoplasm of central nervous system, unspecified).
IMRT therapy has also been used in the treatment of breast cancer (C44.501 Unspecified malignant neoplasm of skin of breast), thyroid cancer (C73 Malignant neoplasm of thyroid gland), lung cancer (C34 Malignant neoplasm of bronchus and lung), gastrointestinal cancer, gynecologic malignancies (C56 Malignant neoplasm of ovary), and certain types of sarcomas.
IMRT is provided in two treatment phases: planning and delivery:
The planning phase is a multistep process. Imaging, calculations, and simulations are performed to develop an IMRT treatment plan. A radiation oncologist prescribes a dose to a target area. A dosimetrist works with a medical physicist to calculate the IMRT exposures and beam configurations necessary to deliver the prescribed dose. Prior to delivery to the patient, the final treatment plan is verified on the machine and measured by the medical physicist.
During the delivery phase, the IMRT treatment plan is followed to deliver radiation to the patient's treatment site at various levels as prescribed.
Bundled Services
Reimbursement for the required pre-therapy, computer-based planning is made as part of a bundled Ambulatory Payment Classification (APC) payment. According to the OIG report "Medicare Improperly Paid Hospitals Millions of Dollars for Intensity-Modulated Radiation Therapy Planning Services," some hospitals incorrectly received a separate payment for the IMRT planning service, as well as payment through the bundled APC. Payments for complex simulations (CPT® 77290 Therapeutic radiology simulation-aided field setting; complex) accounted for $21.5 million in duplicate overpayments.
In response, the Centers for Medicare & Medicaid Services (CMS) implemented an edit to prevent improper payments for IMRT planning services that are billed up to 14-days prior to IMRT planning (77301 Intensity modulated radiotherapy plan, including dose-volume histograms for target and critical structure partial tolerance specifications). Payment for the services identified by the following CPT® codes is included in the APC payment for 77301:
77014     Computed tomography guidance for placement of radiation therapy fields
77280     Therapeutic radiology simulation-aided field setting; simple
77290                  complex
77295     3-dimensional radiotherapy plan, including dose-volume histograms
77306     Teletherapy isodose plan; simple (1 or 2 unmodified ports directed to a single area of interest), includes basic dosimetry calculation(s)
77307                 complex (multiple treatment areas, tangential ports, the use of wedges, blocking, rotational beam, or special beam considerations), includes basic dosimetry calculation(s)
77321     Special teletherapy port plan, particles, hemibody, total body
77331     Special dosimetry (eg, TLD, microdosimetry) (specify), only when prescribed by the treating physician
77370     Special medical radiation physics consultation
Do not report the above codes in addition to 77301 when provided prior to, or as part of, developing the IMRT plan. Do not report CPT® 77280-77290 (simulation-aided field settings) for verification of the treatment field during a course of IMRT (see Medicare Claims Processing Manual, Chapter 4, Section 200.3.1).
Medicare and other payers will generate a bundled payment to hospitals that include a range of procedures that may be performed as part of the development of an IMRT treatment plan. When IMRT is furnished to patients in a hospital outpatient department that is paid under the Hospital Outpatient Prospective Payment System (OPPS), the bundled APC reimbursement includes payment for services identified with CPT® codes 77014, 77280, 77290, 77295, 77306-77321, 77331, and 77370 when they are performed as part of IMRT plan development (77301).
You may report a treatment device CPT® code for each complex IMRT field. Do not separately bill each segment within the field. CPT® 77334 Treatment devices, design and construction; complex (irregular blocks, special shields, compensators, wedges, molds or casts) is typically billed multiple times — once for each of the separate IMRT fields, as required by the plan during the course of IMRT treatment. The typical case requires up to 10 devices. Submit claims for the use of more than 10 devices with documentation to support their use and rationale.
Documentation Requirements
Per CMS' Coding Guidelines: Radiation Oncology Including Intensity Modulated Radiation Therapy, the following documentation is required for radiation therapy:
Detailed itemization and supporting documentation for all billed services;
Documentation of the history of illness being treated;
Documentation of physician involvement;
Physician order(s) for treatment, including current dosage;
Documentation to support all billed services were provided;
Dosimetry reports (Dose plan is optimized using inverse or forward planning technique for modulated beam delivery to create highly conformal dose distribution. Computer plan distribution must be verified for positional accuracy, based on verifying dosimetry of the intensity map with treatment set-up and interpretation of verification methodology) Inverse planning depends less on the geometric parameters but more on specification of volumes of tumor targets and sensitive structures, as well as their dose constraints. Forward planning mostly depends on geometric relationship between the tumor and nearby sensitive structures.

Physicist reports
Simulation reports
Oncology reports

Documentation of each treatment billed;
Radiological report or physician's interpretation; and
Documentation of provided contrast material.
IMRT is a valuable tool in the treatment of certain cancers. Be sure to maintain appropriate and compliant documentation to support the processes that go into this type of therapy. Knowing the guidelines for billing and coding IMRT is critical to proper payment.
---
Resources
OIG, Medicare Improperly Paid Hospitals Millions of Dollars for Intensity-Modulated Radiation Therapy Planning Services (August 2018), A-09-16-02033: https://oig.hhs.gov/oas/reports/region9/91602033.asp
Medicare Claims Processing Manual, Chapter 4, Section 200.3.1: www.cms.gov/Regulations-and-Guidance/Guidance/Manuals/downloads/clm104c04.pdf
CMS, Coding Guidelines: Radiation Oncology Including Intensity Modulated Radiation Therapy: https://downloads.cms.gov/medicare-coverage-database/lcd_attachments/30316_20/l30316_rad014_cbg_080111.pdf
Latest posts by Frank Mesaros
(see all)