7 Reasons You Should Use AAPC Code Books for Your Exam
By Brad Ericson
In AAPC News
February 26, 2019
Comments Off

on 7 Reasons You Should Use AAPC Code Books for Your Exam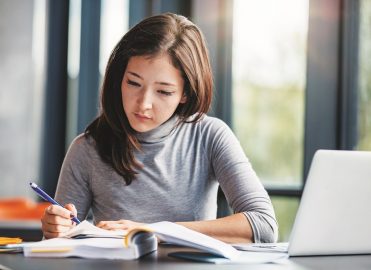 Using the right code books is essential to your success on your AAPC exam. Among all the code books out there, we recommend AAPC's. Here are seven reasons why using AAPC's ICD-10-CM, ICD-10-PCS, and HCPCS Level II code books will help you on your certification exam:
Made for Your Examination – AAPC's code books are developed with AAPC credentialing examination in mind. AAPC's staff develop the code books, our education tools, and the examinations together so you benefit from consistency.
Designed for Examination – AAPC's HCPCS Level II has all modifiers on fold-out covers, which helps you find your examination answers more easily. The ICD-10-CM's tabs and Official Guideline flowcharts lower the stress of the examination.
Include the Latest Information – AAPC's code books have the very latest official rules and guidelines. You need a lot when you're preparing for and taking the examination.
By Coders for Coders – AAPC's code books are edited by AAPC credentialed coders. Credentialed AAPC staff compile and enhance our code books, assuring the content is right for aspiring medical coders.  AAPC curriculum is written to the AAPC code books, meaning that much of the information will not jive with other publishers'.
Complete for All Examinations – AAPC gives you both provider and hospital coding in one book, which helps you learn how to code, bill, audit, and perform other roles in both venues.
Easy Learning – AAPC's code books include learning-friendly anatomy illustrations and discussions, test-taking tips, and uniquely expanded Official Guidelines.
Easier to Use – AAPC's code books have spiral binding that makes pages easier to flip during studying and answering exam questions.
AAPC's code books are integral to your medical coding journey before, during, and after your credentialing examination. Research indicates students who use AAPC's education programs are more likely to pass the credentialing exam. This is simply because of the time AAPC's staff takes, based on members' recommendations, to assure our education books and online modules, code books, and practice and certification exams are coordinated and complete.
Latest posts by Brad Ericson
(see all)
No Responses to "7 Reasons You Should Use AAPC Code Books for Your Exam"