Top 10 Pet Peeves of a Medical Coder
By T Thivierge
February 28, 2019
Comments Off

on Top 10 Pet Peeves of a Medical Coder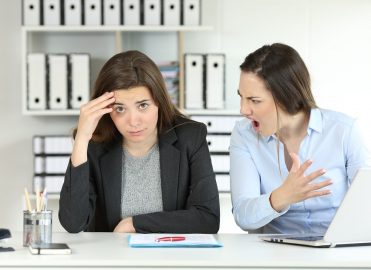 Pet peeves are minor annoyances that cause major irritation. Here's my top 10 list of a coder's pet peeves.
Unclear or illegible clinical documentation. Medical coders want to select the correct diagnosis codes, properly linked to treatment procedures and services. They do not like to abstract coding information from a checklist of symptoms (superbill), without details to describe the treatment given. Most of us know the medical coder's mantra: "Not documented means not done." Or, to cite a Chinese proverb: "The palest ink is better than the best memory." Physicians and providers must complete clear, concise, and detailed documentation in each medical setting, then sign/authenticate the record in a timely manner. Clinical details, such as the trimester of a patient pregnant, are relevant and important to proper coding. For example, some ICD-10-CM codes specify stages or categories, such as the stages of chronic kidney disease, or fracture types, or types of atrial fibrillation and tachycardia, etc.
The physician does not respond to a query in a timely manner. When this happens, the code cannot be coded, which delays reimbursement. Medical coders can be held to fault if their productivity is low because providers aren't responding to queries.
Missing a diagnosis that requires a "code first," "use an additional code," or "underlying code." This can happen when a coder relies completely on a computerized assistance coding (CAC) encoder system. Most CAC systems do not tell the coder which diagnosis codes need an additional or underlying diagnosis code. The missing detail can affect reimbursement. In these instances, the medical coder should use a current ICD-10 manual. Coding resources such as cheat sheets also work well, when you're continually coding for the same assigned medical specialty.
The provider selects an unlisted CPT® code when documentation supports a more specific CPT® code. This could lead to payment unbundling and potential compliance violations. "Unlisted procedure" CPT® codes should not be assigned on a regular basis.
Too many diagnoses.If more than 25 diagnosis codes are assigned for the inpatient record, or more than 12 diagnosis for the outpatient CMS 1500 claim forms, the coder must remove diagnoses to transmit the claim. The medical coder must ensure the diagnosis are in correct sequence, plus follow standards with national coding conventions.
Lackluster support. Coding requires concentration, and coders who are assigned multiple tasks—answering the phone, process insurance denials, verifying insurance, and posting payments—will struggle to manage stress and do their job productively.
No compensation or time off for ongoing education. Coding accuracy is crucial to reimbursement and compliance. It's is to the organization's financial advantage to encourage coders to stay up to date with frequent coding and compliance guidelines.
Unfair criticism for using a cheat sheet of codes or insurance rules. Using so-called "cheat sheets" are a much better solution than relying on memory. The CPT and ICD-10 manuals are necessary resources, bit for coders who are used to seeing many of the same types of claims, more concise and targeted coding resources are a big productivity advantage.
Office noise, office drama. Concentration can be difficult in an active office. Medical coders can wear headphones to help block out noise; however, certain music or podcasts also may distract the coder.
A diagnostic code does not meet medical necessary for the CPT® code assigned. It's a problem if the provider's documentation does not support the link between the CPT® and ICD10 code. In this case, the coder will have to go back to the provider for more information.
Making Lemonade
Pet peeves aren't just about complaining: they are an "out-of-the-box" form of communication. If addressed, they provide an opportunity to improve productivity and employee satisfaction. Rather than treat pet peeves as irritants that we cannot address, we should think of them as problems that can be solved.
References
Bernard, Sheri CPC, The Work of A Coder; Survey Comments, AAPC (June 2008). Retrieved June 5, 2014
Cassidy, Bonnie (2012) Defining the Core Clinical Documentation Set for Coding Compliance, AHIMA, Retrieved Sept 17, 2017.
Chapman, S. (Jan 2014) Beware of Poor Coding Habits, Vol 26 N0 1 p 20.
Hill, Emily PA-C (2011 Mar-Apr). Five Common Coding Mistakes That Are Costing You, Family Practice Management, Retrieved from September 21, 2017.
Morrissey, John, (June 2012). Documentation, Hospitals & Health Network,6,24-29.
Perna, Gabriel, (Aug 1 2016). Physicians Reveal Pet Peeves About the Job, Physician Practice, Article Retrieved May 4, 2018.
Pounder, Deb RN, CPC CPMA, (December 2016) Professional Development Is A Perpetual Endeavor, AAPC Healthcare Business Monthly 3.12 pg. 14-16.
ER Nurses Pet Peeves (Oct 2005). Retrieved July 5, 2018.
Latest posts by T Thivierge
(see all)
AAPC's annual salary survey gives a good understanding of the earning potential within the medical coding profession.
See what actually is going on in the healthcare business job market.