$1.85 Million Paid to Settle Urology Modifier 25 Whistleblower Case
In Audit
March 5, 2019
Comments Off

on $1.85 Million Paid to Settle Urology Modifier 25 Whistleblower Case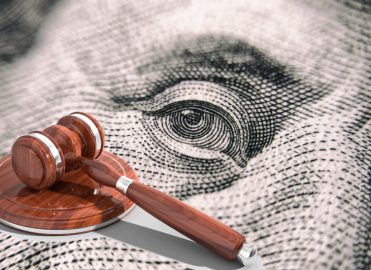 Separately billing routine evaluation and management (E/M) services provided on the same day as another medical procedure is typically denied by Medicare. Healthcare providers may sometimes separately bill E/M services if they meet certain criteria and append modifier 25 Significant, separately identifiable evaluation and management service by the same physician or other qualified health care professional on the same day of the procedure or other service to the claim. Modifier 25 shows payers, such as Medicare, that a healthcare provider went above and beyond the usual E/M of pre-operative and post-operative care associated with the medical procedure; and that it was significant, separately identifiable service. If this modifier gets misused, a provider unbundles a service and receives extra reimbursement ― overpayments of Medicare dollars. According to a whistleblower, this is what Skyline Urology allegedly did between Jan. 1, 2013 and Dec. 31, 2016.
Department of Justice announced on Feb. 25 that Skyline Urology agrees to pay the United States $1.85 million to resolve whistleblower allegations that it violated the False Claims Act by improperly billing Medicare for routine E/M services that were not separately billable from procedures performed on the same day.
As part of the settlement, Skyline Urology also has a three-year integrity agreement with the Office of Inspector General. Although the settlement agreement does not mean Skyline is guilty of the whistleblower's allegations, it resolves the False Claims Act allegations.
Use Modifier 25 Properly
To learn about the correct use of modifier 25, go to these other articles on AAPC's Knowledge Center:
If you want to solidify your expertise in E/M coding and prove to employers you can compliantly bill E/M services, go to AAPC's Certified Evaluation and Management Coder (CEMC™) Credential
Web page to learn how you can earn CEMC™ certification.
More to Come
In May 2019 Healthcare Business Monthly magazine Michael D. Miscoe, JD, CPC, CASCC, CUC, CCPC, CPCO, CPMA, CEMA, AAPC Fellow, will discuss compliance issues with separate reporting of E/M services with modifier 25 as addressed under the Centers for Medicare & Medicaid Services (CMS) reimbursement rules.
Latest posts by Michelle Dick
(see all)