Tips for Handling an Additional Documentation Request
By Brad Ericson
In Audit
March 6, 2019
Comments Off

on Tips for Handling an Additional Documentation Request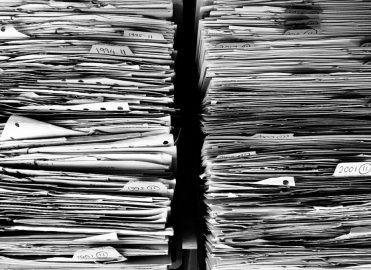 If  you receive Additional Documentation Requests (ADR) from a Medicare Administrative Contractors (MAC) and others, here are some tips  to respond most effectively.
Additional Documentation Request Success Isn't that Hard
CGS  Administrators, a MAC and Durable Medicare Administrative Contractor (DMAC) with a presence in 38 states, offers helpful tips in their ADR process.  ADRs may be sent to request more information or to complete a claim. It could come from a MAC, a Unified Program Integrity Contractor (UPIC), Recovery Audit Contractor (RA), and other entities.
Once you realize what you've received, make it accurate and easy for the requester to resolve the issue. It may affect your payment:
Read the letter carefully – The ADR includes a list of specific documents requested and the deadline when the material is expected back.
Know who and what – Know exactly how the requestor wants the information. Pay attention to the who the requestor is, the deadline, due date, the patient's number, and the Medicare Claim Number.  Review the claim information several times to make sure you're pulling the right information.
Start off organized – Always place the ADR pages with the QR code, beneficiary's name and Medicare numbers, and the Medicare Claim Number on top of the documentation. CGS asks you to forego a cover sheet if faxing the information back as they use the QR code, and other MACs use similar tools.
Make sure you provide what's requested – Double check you provide what's asked. Don't leave anything out. And send copies, not the original documents as many contractors don't return documents.
Never combine ADR responses – Send a separate response for each ADR. Don't combine multiple responses. And save trees by sending only one copy of each. MACs hate too much paper.
Return it the way they want it – Some ADRs will request the documentation by mail and some may request a fax. Others may want a CD or transmission via secure internet link. Don't send it to the attention of a person or department unless requested to do so.
Additional Documentation Request Tools
Following these steps will make the process far less stressful and faster. It will make it easier to track and follow-up on if necessary.  Some MACs like CGS have online ADR tools that will help you complete and track your responses to the requests.
Latest posts by Brad Ericson
(see all)