Focus on Documentation to Improve Proper Payments for Lenses
In Billing
March 6, 2019
Comments Off

on Focus on Documentation to Improve Proper Payments for Lenses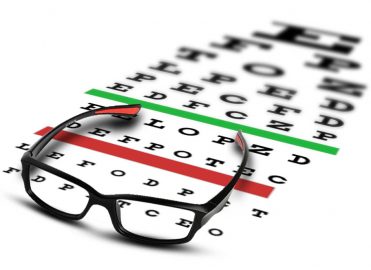 Insufficient documentation accounted for more than 77 percent of the 85.2 percent improper payment rate for lenses during last year's reporting period, according to the 2018 Medicare Fee-for-Service (FFS) Supplemental Improper Payment Data. You can help reduce this staggering error rate by being aware of the national and local coverage policies physicians and non-physician practitioners (NPPs) must follow.
National Coverage Policy
Medicare covers the following lenses for aphakic patients resulting from a cataract removal or a congenital absence of the lens:
Bifocal lenses in frames
Lenses in frames for far/near vision
Lenses in frames for near vision to be worn with prescribed contacts for far vision
Lenses in frames to be worn with contacts are removed
Replacement lenses
Documentation Requirements
The physician or NPP must document medical necessity for anti-reflective coatings (V2750 Anti-reflective coating, per lens), tints (V2744 Tint, photochromatic, per lens or V2745 Additions to lens; tint, any color, solid, gradient or equal, excludes photochromatic, any lens material, per lens), and oversize lenses (V2780 Oversize lens, per lens). If the physician or NPP does not believe the add-on is medically necessary, or documentation does not support medical necessity, append modifier EY Beneficiary request, and have the patient sign an Advanced Beneficiary Notice of Non-coverage, as you will need to bill the patient for the upgrade. Claims for these anti-reflective coatings, tints, and oversize lenses used as sunglasses prescribed in addition to regular prosthetic lenses also are non-covered under Medicare and patients will need to pay out of pocket, unless they have coverage through another insurer.
UV protection (V2755 U-V lens, per lens) is considered reasonable and necessary following cataract extraction. Documentation showing medical necessity is not necessary beyond that required for the procedure. The exception is UV coating for polycarbonate lenses (V2784 Lens, polycarbonate or equal, any index, per lens). When these two codes are billed together, the claim will be denied. Code V2784 also will be denied for patients with functional vision in both eyes.
Coding Requirements
ICD-10-CM codes that support medical necessity for refractive lenses (per CGS Administrators, LLC, Policy Article A52499):
H27.00 Aphakia, unspecified eye
H27.01 Aphakia, right eye
H27.02 Aphakia, left eye
H27.03 Aphakia, bilateral
Q12.3 Congenital aphakia
Z96.1 Presence of intraocular lens
UPDATE: Effective March 1, 2019, modifier RT and LT billing instructions are revised and coding guidelines have been added for PROSE devices.
Always review your Durable Medical Equipment Medicare Administrative Contractor's Local Coverage Determinations, related Policy Articles, and the Standard Documentation Requirements articles for updated coverage requirements and coding information.
---
Resources
LCD Refractive Lenses L33793
MLN 6223417 January 2019
Latest posts by Renee Dustman
(see all)