Justify Your Job Expenses
March 7, 2019
Comments Off

on Justify Your Job Expenses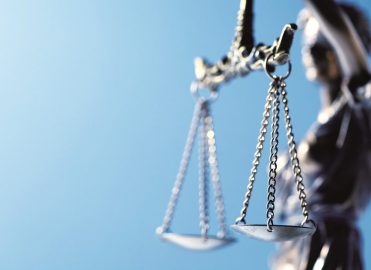 Convince your employer to pay for your training and essential resources.
Widely known for his salesmanship, business acumen, and motivational speeches, Zig Ziglar once remarked, "You don't build a business. You build people, and then people build the business." Even if this belief were widely held among organizations, convincing decision-makers to invest in employees requires information- gathering and careful planning.
The Odds Aren't Even
AAPC collected some very interesting data towards the end of last year when surveying our membership. Of the participating respondents who purchased various products or services, many indicated they had to cover their own costs:
These percentages revealed some workplaces still struggle to buy into the employee investment ideal, which is especially unfortunate considering the research to validate the concept. The American Society for Training and Development (ASTD) found staggering numbers when evaluating the training expenditures (or lack thereof) from 575 U.S.-based, publicly traded businesses.
ASTD divided the companies into four even groups depending on how much money was being invested on training, as measured by average per-employee expenses. In comparing the companies from the top and bottom quarters, those that spent the most on training saw 24 percent higher profit margins and 218 percent more income per employee!
Happiness Equals Loyalty
In addition to the growing evidence of return on investment organizations can expect to see, these employment extras rank highly among desired job perks. A recent survey, conducted by Zenefits® (an HR software company) of 600 small and medium-sized businesses, noted the following:
68 percent of employees think "work perks" are just as important as health coverage, life insurance, and other traditional
Education programs were identified as the second-most important of the possible perks (just behind wellness programs).
Training employees and investing in the resources they need to do their jobs proves how much the organization values them and wants them to remain. Employees who receive these kinds of bonuses perform better and demonstrate dedication in return. One IBM study found that employees who feel they cannot develop in the company and fulfill their career goals are 12 times more likely to leave.
Employers who are still hesitant to pay for their employees' continual training to develop skills necessary to fulfill their work responsibilities should consider the costs of hiring and training a replacement.
A Legal Leg to Stand On
One emerging trend is the intervention of the law on behalf of employees. As of 2019, nine states (California, District of Columbia, Iowa, Illinois, Massachusetts, Montana, New Hampshire, North Dakota, and South Dakota) have mandated that employers reimburse employees for expenses incurred in carrying out their job duties, according to Lexology®. Although the wording of these laws varies from state to state, and we recommend consulting a legal professional for further investigation, you could certainly make a strong argument for why the most recent code books or software is a "necessary expenditure." If holding a certain credential is one of your job requirements, membership and training (to maintain your certification) might qualify.
Consider federal minimum wage laws, as well, because the U.S. Department of Labor notes, "Wages must be paid free and clear of impermissible deductions – such as the costs of operating the vehicle or traveling on the road – that would reduce pay below the federal minimum." In other words, if the job requires a business trip, the employee spends their own money on reasonable food expenses, and no reimbursement is made; the employee is effectively reducing their wage by these costs. If that reduction drops the employee's pay to be- low the federal minimum wage, there could be negative consequences for the employer. Again, please consult a legal professional for further investigation if you feel this applies to your situation.
From the perspective of the organization, tax professionals should be involved to determine deductible business expenditures because certain resources and training may qualify as "ordinary and necessary."
Steps to Success
Preparing a request for your employer to cover the costs of work- related educational advancement or a job resource can be time-consuming. Make sure you give yourself enough time to develop each aspect of your pitch. Let's break the process down into steps.
1. Understand the Process
Talk to your organization's human resources department/representative or approach your supervisor directly to find out:
What similar products or services have been approved in the past?
What will you need to do to get approval?
Is there a formal process/form you will need to follow?
Are there certain individuals you will need to get buy-in from?
What expectations or standards are in place as you begin these efforts?
2. Plan for Obstacles
What is the current financial climate of your organization?
If you're asking for a training, is it taking place during a particularly busy time of month or year?
How will your workplace and co-workers handle your absence?
Recognizing challenges up front will help you prepare to address them in ways that satisfy your employer.
3. Do Your Research
This will be the largest step in the process. Ask:
What is the total cost of what you are requesting?
Are there discounts available, and if so, what is required to qualify for them?
If you are asking for an off-site training, what associated costs will be incurred (travel, food, lodging, )?
Is there a registration deadline?
What is the facilitator's reputation?
What do you expect to learn or gain from the education?
What materials will you receive?
What will you bring back to the organization, both short term and long term, both personally and for your co-workers?
What alternatives did you consider, in terms of both competing facilitators and costs?
4. Anticipate Concerns
Although you may prepare to address employer concerns in the re- search step, your employer may not be completely convinced by logic and reasoning. Imagine the most likely questions you may hear and practice responding to them professionally. You're not trying to win a debate; you're trying to make a persuasive, convincing case. Common issues that may come up will likely relate to the cost and how your workload will be addressed while you are away. Employers making more substantial investments may expect a signed commitment plan.
5. Email, then Follow Up
By compiling your pitch into a succinct but informative email, you will ensure you haven't forgotten crucial information. Following up shortly thereafter with a brief conversation will offer you a second chance to negotiate a successful outcome. Make sure you stay professional, not pushy. If the answer is "No," evaluate the response (this may require a follow-up question in the moment). Is this a bad timing "No," a request for more info "No," or a hard "No?"
Practice!
Start with small requests that you feel more comfortable making, and slowly escalate into the bigger needs. As you become more adept in asking your employer to cover reasonable work-related expenses, start including your co-workers in the same solicitations. Your employer will benefit that much more as your team becomes more capable.
---
Business Training Experts™, "Profiting from Learning: Do Firms' Investments in Education and Training Pay Off?" (ASTD study): http://businesstrainingexperts.com/knowledge-center/training- roi/profiting-from-learning/
HR Dive, "Survey: 'Work perks' are gaining on traditional benefits," (Zenefits, HR software company survey): www.hrdive.com/news/survey-work-perks-are-gaining-on-traditional- benefits/532350/
Sh!ft eLearning Strategy, "The True Cost of Not Providing Employee Training" (IBM study):
www.shiftelearning.com/blog/the-true-cost-of-not-providing-employee-training
Lexology®, "Illinois Now Mandates That Employers Reimburse Employees' Business Expenses," Vorys Sater Seymour and Pease LLP: www.lexology.com/library/detail.aspx?g=0bbe6bc5-de0a-42d0- b70e-379fcf1fe648
DOL, Fact Sheet #47: www.dol.gov/whd/regs/compliance/whdfs47.htmwww.dol.gov/whd/regs/ compliance/whdfs47.htm
Justworks, Justblog, "What is Employee Expense Reimbursement and How Does it Work?" https:// justworks.com/blog/expenses-101-expense-reimbursements-taxable-income
100% Effective Ltd, "How to convince your employer to pay for your training": www.100pceffective. com/blog/convince-employer-pay-training/
Envato Pty Ltd., "How to Convince Your Boss to Pay for Your Training (With Scripts and Email Template)": https://business.tutsplus.com/tutorials/how-to-convince-your-boss-to-pay-for-your- training-with-scripts-and-email-template–cms-25039
LendKey Technologies, Inc., "10 Tips to Get Your Employer to Pay for Continuing Education": www. lendkey.com/blog/10-tips-to-get-your-employer-to-pay-for-continuing-your-education/
Latest posts by Dave Blackmer, MSC
(see all)