I Am AAPC: Tina M. Moreland, MPH, RN, CPC, CRC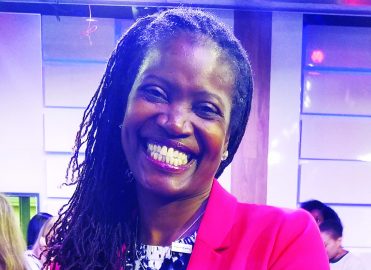 Over 25 years ago, I had my first job in healthcare as a family planning counselor for a federally qualified health center. I was only 25 years old, a couple of years out of undergraduate school, and not sure what I wanted to do in my professional life. That job started me on the career path that led me to the great job I have now,  working for a large health insurance company in Philadelphia, Pennsylvania.
Clinical Path Leads to Coding
In 2013, I was contacted, along with 15 other registered nurses (RNs), to code retrospective risk adjustment for an insurance company. That opportunity led to a full-time position with the company. At that time, I had already obtained  a  master's degree in Public Health and an RN license. Having those credentials were great, and one of the reasons I was given the opportunity; however, they didn't show proficiency in coding. In 2014,   I obtained my Certified Professional Coder (CPC®) certification through AAPC, which wasn't a requirement for that position, but it was the only reason I was able to apply for and obtain my current position as a clinical  analyst. In this position, I am responsible for auditing the accuracy of the diagnosis codes submitted for reimbursement from the Centers for Medicare & Medicaid Services through risk adjustment data validation and risk adjustment mitigation.
Education Is Key to Continued Success
Continuing education as both a registered nurse and a coder is necessary and invaluable. I obtained my Certified Risk Adjustment Coder (CRC™) in July 2018 to show proficiency in risk adjustment. Obtaining that credential ultimately played a huge role in my promotion  to a senior clinical analyst in October 2018. My job as a risk adjustment auditor is critical to validate the accuracy of the diagnoses codes we submit for reimbursement to ensure we have the proper resources to care for our chronically ill members. I am required to make recommendations and draft policies and procedures as they relate to risk adjustment. Having my coding credentials, as well as clinical background, gives my leadership confidence in my professional advice in the healthcare arena.
My professional growth as a nurse coder inspired me to be more active in the Greater Philadelphia, Pennsylvania local chapter, so I applied for and was accepted as the education officer. My journey has been awesome; I attribute landing in my current role, becoming active in my chapter leadership, and having other professional and personal opportunities come to fruition to my AAPC membership and credentials.
Latest posts by Guest Contributor
(see all)
One Response to "I Am AAPC: Tina M. Moreland, MPH, RN, CPC, CRC"