Tissue Adhesive Wound Closure Coding
In Coding
March 11, 2019
Comments Off

on Tissue Adhesive Wound Closure Coding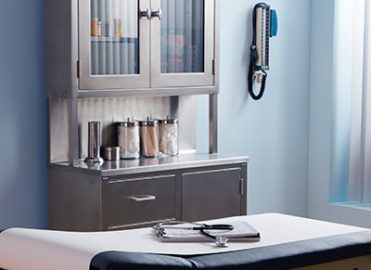 Tissue adhesive, or cyanoacrylate, is like "Super Glue" for the skin. Commonly known as Dermabond® (which is a brand of tissue adhesive sold by Ethicon™), cyanoacrylate is a liquid that may be used to close wounds, either in place of or in addition to other closures methods such as sutures or staples. When used alone, tissue adhesive is best suited to small, superficial wounds.Tissue adhesives also may replace subcutaneous sutures for larger wounds.
Coding for Dermabond® and its equivalents depends largely on your payer.
For Medicare payers, if only tissue adhesive is used to repair a wound, you should report HCPCS code G0168 Wound closure utilizing tissue adhesive(s) only. If Dermabond® or an equivalent is used in addition to other closure methods (e.g., staples), you may report the "more extensive" closure method, but not G0168. Nor is G0168 appropriate when the provider uses tissue adhesive strips for simple laceration repairs.
Typically, you will not receive separate reimbursement for G0168.
Most non-Medicare payers will not accept G0168, and instead allow you to report simple wound repair codes 12001-12018 series Simple repair of superficial wounds... for use of tissue adhesives.For example, if the physician performs a simple repair of a 5 cm laceration on the chest using Dermabond® with sutures, correct coding is 12002 Simple repair of superficial wounds of scalp, neck, axillae, external genitalia, trunk and/or extremities (including hands and feet); 2.6 cm to 7.5 cm for private payers and Medicare. If the provider closed the wound using Dermabond® only (no sutures or staples), typically, you may report 12002 for most private payers—but you must report G0168, only, for Medicare. Be sure check with your payer regarding their preference prior to submitting the claim.
Latest posts by John Verhovshek
(see all)