Start Your Own Business
By admin aapc
February 1, 2010
Comments Off

on Start Your Own Business
This experienced entrepreneur steps you through the process.
By Melody S. Irvine, CPC, CEMC, CPC-I, CCS-P, CPMA, CMRS
Several years ago, I decided to start my own business. When I put my mind to something, there's no stopping me. How hard could it be? I thought it would be a piece of cake. I was wrong.
A few months in, reality hit me—hard. I realized I had no clue what I was doing. I had a lot of ideas, but I wasn't sure how to turn those ideas into a profitable business. I had to slow down, take a deep breath, and educate myself. I read and researched, and networked with other business owners. It took over a year before I finally developed a good business plan.
Aug. 1, 2005 I quit my job. I spent the next month preparing to open the doors to my new business, and on Sept. 1, 2005, I started Career Coders, LLC—a medical billing and coding school in Colorado. I had a desk, a few tables for students, a single computer, and my own teaching curriculum. It was a shoestring operation, but I was proud it was mine. My long term goal was to work from home in five years; and because I trusted my instincts, made some good (and bad) choices, kept a positive attitude, and learned from all my experiences, I did better than that. In December 2008 (a little over three years from the day I opened the doors), my dream came true. I now work out of my home with an online school and consulting business.
Having made the sometimes bumpy journey successfully, I have some advice for anyone contemplating starting a business.
Step 1: What Services Do you Want to Offer?
Maybe the better questions to ask are: What are you really good at; and what are your weak areas? Whatever your answers, choose a business you are passionate about.
For example:
If you are good at teaching, maybe you should open a school. Opportunities include teaching medical billing and coding, Professional Medical Coding Curriculum (PMCC) classes (AAPC offers excellent educational tools), medical terminology, anatomy, computer classes, medical software, etc.
If you really enjoy training and working one-on-one with physicians, consider starting a consultant business. But what type of consulting? Let your strengths help you decide whether it should be evaluation and management (E/M), cardiology, orthopedics, etc.
If you have a strong background in finances and enjoy the billing side, think about opening your own billing company.
Be honest about your limitations, and don't overlook areas where you may need extra help. Often necessities that aren't considered are bookkeeping, advertising, organization, etc. To get an idea of what's involved take a look at the "Example Business Check List."
Step 2: Consider the Market and the Competition
A simple look in the phone book or online Yellow Pages will tell you if the market in your area is already flooded with the type of service you're considering offering. What do those companies have to offer that you can or can't compete with? Be unique. If you offer the same products as everyone else, it will be difficult to entice clients.
Once you decide on a specific service, but before you commit to it, test the market. For example, begin by teaching a small class out of your home or a rented office space, or take on a small physician practice and help with their billing and/or claim denials.
Step 3: Have a Plan
A business plan is crucial. Make sure you have a plan for one month, three months, six months, and one year, as well as long term goals and plans. To get started, consider these business necessities in your plan:
Rent or buy – Utilities, parking, location, immediate improvements. Location is more important than looks
Capital – Nest egg, bank loan, grant, or credit used to start your business
Insurance – Workers' compensation, health, commercial, liability, and bonds
Advertising – Corporate identity (logo), business signage, brochures, Web site (the most expensive part of opening a business). Prepare to knock down doors to get your name out there.
Equipment – Telephones, computers, faxes, copiers, desks, file cabinets, office supplies, furniture, Internet, etc.
License – State, federal, and educational
Development – Policies, procedures, curriculum (paper or Web-based), pricing
Accounting system – Payroll, software, CPA, credit cards, bank accounts
Legalities – Trade name, copyright, contracts, partnerships
Financial low padding – All business have their down months. Make sure you have a financial cushion for those low months.
Remember: There are always exceptions to the rules.
<Tina: I suggest making the following a sidebar>
Example Business Check List
| | | | |
| --- | --- | --- | --- |
|   | Rent/Buy Office Space |   | Advertising |
|   | Good location |   | Signage |
|   | Good parking |   | Business Cards |
|   | Easy Access |   | Logo |
|   | Handicap Accessible |   | Brochures |
|   | Utilities |   | Web site |
|   | Improvements |   | Open Houses |
|   | Insurance |   | License/Permits |
|   | Commercial |   | State |
|   | Health |   | Federal |
|   | Bonds |   | Department of Education |
|   | Work Compensation |   | Credentialing |
|   | Equipment |   | Legalities |
|   | Telephone System: Multi-line, Fax |   | Attorney |
|   | Internet |   | Copyrights |
|   | Computers |   | LLC, Partnership |
|   | Copy Machines |   | Trade Name |
|   | Projectors |   | Contracts |
|   | Furniture |   | Accounting System |
|   | Desks/Chairs |   | CPA |
|   | File Cabinets |   | Quickbooks (or other accounting software) |
|   | Reception Area |   | Bank Accounts |
|   | Proper Lighting |   | Credit Card Services |
|   | Office Supplies |   | Payroll services |
|   | Software |   | Policies/Procedures |
|   | Capital |   | Fire Inspections |
|   | Bank Loan |   | Webmaster |
|   | Grant |   | Employees |
|   | Cash-Nest Egg |   | Consulting |
|   | Development |   | Class Schedules |
|   | Curriculum (Paper or Web-based) |   | Book Vendors |
|   | Students |   | Clients |
 
If your business plan includes the prospect of a partnership, first consider the pros and cons:
Pros:
Two heads are better than one
Having more capital
Sharing late hours and work load, etc.
Cons:
Personalities may clash
Business ethics may differ
Work habits may conflict
Step 4: Build a Good Business Foundation
When and if the time comes to hire help, make sure your business staff has the experience and quality to back up your product. Consider these questions:
Do you have the experience, work ethic, credentials, and reputation in the field to attract good employees? Is your product/service top of the line at all times?
Are your staff members credentialed, professional, ethical and moral, and reliable? Staff members should go above and beyond your expectations. Are you hiring minors? You may want to perform background checks on employees.
Did you hire individuals with areas of expertise? Highly-qualified individuals will make your services valuable and credible.
Do you provide excellent training to your staff?
Are you treating your staff with respect and paying top dollar to keep good employees?
Are you involved? For instance, become more active with the AAPC and your local chapters, present at seminars, join the Better Business Bureau and local Chamber of Commerce, attend job fairs and medical community events.
Are you constantly improving your services? Start small and then build and refine your services.
Step 5: Make Customer Service a Priority
Customer service can make or break a business—there is no room for error. You MUST get it right. Good customer service practices include:
Getting back to people quickly. Don't make them wait.
Being professional, ethical, dependable and trustworthy.
Giving some of your services away, just so people get to know what you do.
Listening well. Hear what people want. If you are good at what you do, word of mouth is your best advertisement.
Caring about others.
Step 6: Be Persistent
Attitude is important. All of us have gone through difficult times in our lives. I have had my fair share of disappointments and roadblocks. I believe the power of positive thinking is the key to success.
Know that you and your family may have to make some sacrifices. Running your own business requires working away from home, late hours, and weekends. Without family support, it is difficult to run a successful business. I am very fortunate to have a supportive family. I never forget that my family comes first.
If you have the courage to go out of your comfort zone, stick to it, and fight for it, you may have what it takes to start a business. You can have anything you want in life if you are willing to work hard, have a true passion for what you do and, most of all, believe in yourself.
Latest posts by admin aapc
(see all)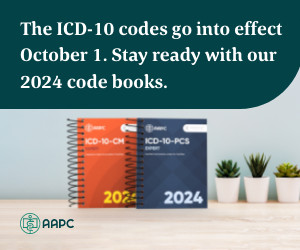 No Responses to "Start Your Own Business"