Nursing Home Shopping May Get Easier in April
In CMS
March 13, 2019
Comments Off

on Nursing Home Shopping May Get Easier in April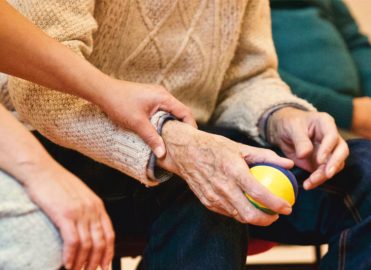 With an aging population and increased reliance on nursing homes, it's common to have concerns on whether the needs of our elderly loved ones will be met under the care of others. That's where the Centers for Medicare & Medicaid Services (CMS) Nursing Home Compare website can help; it provides an easy way to search for nursing homes according to the quality of care you desire.
The data on Nursing Home Compare comes from 3 key sources:
CMS health inspection database;
Minimum Data Set (a national database of resident clinical data); and
Medicare claims data.
According to CMS Newsroom, there is a 5-star rating for each nursing home with a separate rating for each of the three factors:
Health Inspections: Inspections include the findings on compliance to Medicare and Medicaid health and safety requirements from onsite surveys conducted by state survey agencies at nursing homes.
Staffing Levels: The staffing levels are the numbers of nurses available to care for patients in a nursing home at any given time.
Quality Measures: The quality of resident care measures are based on resident assessment and Medicare claims data.
In April, changes will go into effect on the Nursing Home Compare website that will provide more complete and accurate quality of care data for stakeholders, including revisions to the inspection process, enhancement of new staffing information, and new quality measures. According to CMS Newsroom, the changes include:
a lifting of the "freeze" on the health inspection ratings instituted in February 2018. CMS "froze" the health inspection star ratings category after implementing a new survey process for Long-Term Care facilities. Because facilities receive surveys at different times, some facilities would have been surveyed under the old process and others under the new process. Without placing a "freeze" on health inspection star ratings, the facilities would have been scored using two different evaluation processes making the outcomes misaligned and the data inaccurate. CMS "froze" the health inspection star rating score until all nursing homes were surveyed at least once under the new survey process for Long Term Care facilities. Ending the freeze is critical for consumers. In April, they will be able to see the most up to date status of a facility's compliance, which is a very strong reflection of a facility's ability to improve and protect each resident's health and safety.
Another change is CMS is setting higher thresholds and evidence-based standards for nursing homes' staffing levels because the nursing staff has the most impact on nursing home quality of care. CMS is also adding quality "measures of long-stay hospitalizations and emergency room transfers, and removing duplicative and less meaningful measures" and "establishing separate quality ratings for short-stay and long-stay residents," according to the CMS Newsroom.
For more information and to view Nursing Home Compare, visit the Official U.S. Government Site for Medicare. It has information in every Medicare-certified nursing home in the United States.
Photo by Matthias Zomer from Pexels
Latest posts by Michelle Dick
(see all)