I'm Going to HEALTHCON!
March 14, 2019
Comments Off

on I'm Going to HEALTHCON!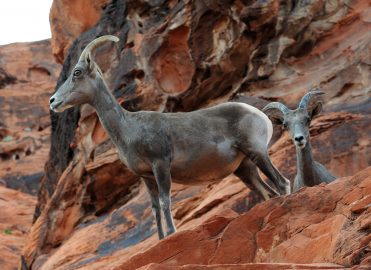 Here is why you should, too.
Let's face it: HEALTHCON is a big investment for a person. Even if your company is paying for you to attend the Las Vegas venue, April 28 to May 1, you'll still need to take time off from work, eat, and pay for transportation. I'll tell you why and how you can — and should — make this year's AAPC national conference a priority.
Education: More Comprehensive than You Think
HEALTHCON is chock full of educational breakout sessions — 90+ this year. Topics include auditing, billing, specialty-specific coding, compliance, facility coding, practice management, revenue cycle management, risk management, career help, and technology. Some of those topics are broken down further, such as the session "What you MUST do to land a job in healthcare," presented by yours truly.
A long time favorite among attendees is the Anatomy Expo. This session alone makes the trip worthwhile!
The variety of session topics provides an opportunity for you to grow out of your comfort zone. For example, if you've been a pro-fee coder your entire career, check out a facility session. Maybe you have always been interested in the compliance part of coding but are afraid to take the leap. This is your opportunity to see if you like it.
Plus, after just three days, you leave with 18 continuing education units (CEUs), depending on how many sessions and pre-conference events you attend!
Networking: More Connections than You Can Imagine
At HEALTHCON, you can rub elbows with thousands of other professionals in your field. With specialty-specific breakout sessions, you'll find yourself in a room of 150 peers with a wealth of knowledge. This is networking at its finest. There are so many professionals with various experience levels under one roof. Whether you have been in the field for six months or 40 years, your network is here.
These contacts are not limited to the people attending the sessions; it includes the professionals teaching the sessions, as well. At the beginning or end of every session, the presenter will give you contact information. They fully welcome you to reach out.
And the networking doesn't end when HEALTHCON ends; you'll take these new contacts home with you. For example, I remember at my first conference I attended a session presented by AAPC NAB President Michael D. Miscoe, JD, CPC, CASCC, CUC, CCPC, CPCO, CPMA, CEMA, AAPC Fellow. A few days later, I had a compliance question and I reached out to him via email. Not only did he respond within hours, he also provided resources and made it a teachable moment. This is the stellar networking that you'll be hard-pressed to find anywhere else.
Employer Benefits: More than They Realize
Now that I've sold you on why you should attend, here is how to get there. Start a HEALTHCON savings account. If it's too late to save up for this year, begin putting money away for next year. Ask your employer to contribute to the cause. Employers statistically pay over 80 percent of AAPC's attendees' costs. Sit your boss down and explain how your attending HEALTHCON will benefit your company:
Provide a list of the educational sessions and the specific sessions you plan on attending. Give specific instances in how this education will help you in your job.
Offer to summarize the experience when you return. When you do this, also explain how you will implement what you learned into your current processes and how these changes will benefit the company. This will show that you are accountable and help your employer to see that you've used their time and money wisely.
Point out that your HEALTHCON education will favorably affect their bottom line, and you are willing to train coworkers.
Let your employer know you can work during breaks at HEALTHCON. Organizers understand you may need to be working, even when away. The Wi-Fi is strong, and the schedule allows breaks to check email, work, and stay connected.
Remind them AAPC offers corporate discounts and lodging.
If your employer objects due to finances, remind them that HEALTHCON is an investment with a positive return on investment. Find more helpful hints in convincing your boss at www.aapc.com.
If it is a solid, "No," negotiate: Perhaps they can cover a portion of the expenses or you can share a room. Where there's a will, there's a way!
Tips to Make Your HEALTHCON Experience a Success
Once you're registered for the largest healthcare revenue cycle management conference of 2019, build your schedule as soon as
possible because sessions fill up quickly. Follow this list of Do's and Don'ts to help enjoy the conference and make the most of your time:
Do:

pack for the weather. Dress code is business casual. Look professional because your next employer may be there, too.
bring comfortable shoes. You will walk a lot. Bring your fitbit® tracker because we have contests!
drink a lot of water and take vitamin C. Crowds this big ultimately bring germs.
bring your business cards, paper, and pen for notes.

Don't:

sit on the floor of the presentation rooms, especially for the General Sessions. There are always seats. You may have to walk to the front of the room because they generally fill up from back to front. Your AAPC Chapter Association board representatives will assist you to find seats.
be on your phone. Stay off social media. Put your phone down and on vibrate. Our presenters have spent hours on these presentations; be courteous and excuse yourself if you need to take a call or answer an email.
leave the session before it's over. Even if the continuing education unit (CEU) information is on the screen, the session is not over until your presenter says so.
This will be one of the best experiences of your life. You will have FUN and make lasting friends. You'll learn and won't regret your decision to go. When you get there, come find me and we will celebrate one of your best decisions with a high  five!
---
Gina Piccirilli, CPC, CPMA, is director of HIM at Ellenville Regional Hospital. She began her career in healthcare almost 20 years ago in data entry and quickly added new roles to her resume. Piccirilli has coded and audited multiple specialties and created congenial educational relationships with providers in all areas. She is also a consultant in her free time, specializing in documentation improvement and E/M auditing. Before founding the Ellenville, N.Y., local chapter, Piccirilli was vice president of the New Windsor, N.Y., local chapter. She is a Region 2 – Atlantic AAPCCA representative and can be reached at gina.piccirilli@aapcca.org.
Latest posts by Guest Contributor
(see all)