Minute With a Member: Christine L. Hostler, CPC
March 14, 2019
Comments Off

on Minute With a Member: Christine L. Hostler, CPC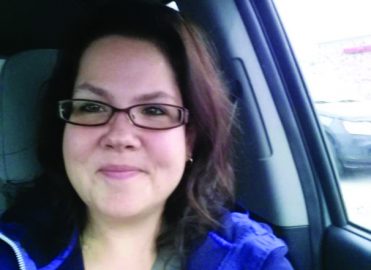 Medical Coder, Veterans Affairs Medical Center
Tell us a little bit about how you got into coding, what you've done during your coding career, and where you work now.
I have been coding for almost 19 years. I work for the Veterans Affairs (VA) Medical Center for Altoona, Pennsylvania. I code outpatient encounters in the vast area of specialty clinics; and I am the backup coder to inpatient stays. I also code durable medical equipment that patients receive at the hospital or at home; review provider notes for accuracy or inappropriate documentation; run reports such as surgery appointment lists and initial patient lists; assist documenters on closing encounters, reassigning notes, and changing note titles. I also code for other VAs in the United States in my spare time.
I take pride in my career. It's important to have an open mind because things change constantly in the coding world.
What is your involvement with your local AAPC chapter?
I am the education officer for the Altoona, Pennsylvania, local chapter. I wanted to become an officer because my years of experience could help new coders in their journey. I also have training experience with coders and providers. I love to help others in any way I can because I am a team player.
What AAPC benefits do you like the most?
Receiving Healthcare Business Monthly is a great benefit. I get to learn what new changes are coming. There are always articles that pertain to my area of coding. I get to share the information with my fellow coders. The free continuing education units (CEUs) are a tremendous help to earning 36 CEUs every two years. Being able to go to AAPC chapter meetings locally — meeting new coders, learning what their jobs entail, and helping new coders with questions they have — has been wonderful, as well as beneficial to my job and self-esteem.
How has your certification helped you?
A lot of jobs require AAPC credentials, and I felt becoming a Certified Professional Coder (. I am not a good test-taker, so passing it on my first try made me feel like I really knew what I was doing and gave me a better appreciation for my career as a medical coder. The secret is to study, ask others who have gone through it for advice, take practice tests, and don't panic.
Do you have any advice for those new to coding and/or those looking for jobs in the field?
Don't give up when it comes to job searching. Sell yourself, have confidence, and keep an open mind. Don't beat yourself up if you make mistakes; learn from them and strive to do better. Research when you have questions and don't expect others to always give you the answers. Coding changes every day; be able to embrace that change.
What has been your biggest challenge as a coder?
I put a lot of pressure on myself. When I miss something on my audits, I really get upset because I strive for perfection.
If you could do any other job, what would it be?
Coding auditor, maybe down the road. I am also planning on getting my Certified Professional Medical Auditor (CPMA®) credential in December this year.
How do you spend your spare time? Tell us about your hobbies, family, etc.
I have two children, Jake and Katie, a wonderful boyfriend, Chad, and a chocolate lab, Gus. l love working out, biking with my kids, sunshine, making people laugh, pizza, and meeting new people. I love to watch funny television shows. And I admit, I love my job.
Latest posts by Guest Contributor
(see all)