Tuberculosis Coding Still Important
By Brad Ericson
In Coding
March 22, 2019
Comments Off

on Tuberculosis Coding Still Important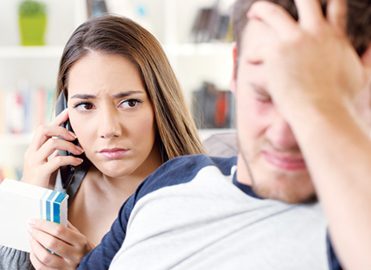 Tuberculosis seems old fashioned, a disease from 19th century novels, but it continues to infect Americans every year, and medical coders address it in all specialties. Outbreaks in dense populations without adequate healthcare feed the spread of the disease.
Tuberculosis
Mycobacterium tuberculosis was identified in 1882 by Dr. Robert Koch. The disease was endemic and, in most cases, fatal. Quarantine in tuberculosis sanitariums, medical intervention, and code-based reporting systems cut cases dramatically, but the disease affects victims in two ways:
Symptomatic TB – Patients present the symptoms of TB in various body parts to providers.
Latent TB – Patients don't feel sick but may become symptomatic if they don't treat the disease.
According to the Centers for Disease Control and Prevention (CDC) patients sick with the disease usually have positive sputum and skin tests, abnormal chest X-rays, and may present the following symptoms:
a bad cough that lasts 3 weeks or longer
pain in the chest
coughing up blood or sputum
weakness or fatigue
weight loss
no appetite
chills
fever
sweating at night
Latent TB patients may not feel ill and have no symptoms, but they will present with positive skin tests.  Latent TB isn't communicable but patients still need treatment as 5 to 10 percent of people with latent TB will develop the disease.
The disease was estimated in 2017 to globally infect 1.7 billion people.  In 2018, 9028 active cases were reported in this country; the CDC estimates 13 million Americans suffer from latent TB.
Patients with weakened immune systems and patients recently exposed to the bacteria are more likely to present to their physician or emergency department.
Tuberculosis in ICD-10-CM
Tubercolosis diagnoses occupy code sections A15-A19 in ICD-10-CM as long as they are due to Mycobacterium tuberculosis or Mycobacterium bovis.  If the patient is diagnosed with congenital tuberculosis, look to P37.0. A positive skin test without active disease, or latent tuberculosis should be reported with R76.11. The sequela can be reported through B90.x. If the patient has silicotuberculosis pneumoconiosis associated with tuberculosis, report J65. Go to Z11.1 for an encounter for screen for respiratory tuberculosis. Report Z22 if the patient is a carrier of tuberculosis.
Latest posts by Brad Ericson
(see all)