April Showers Bring Outpatient Coding Changes
In Billing
March 28, 2019
Comments Off

on April Showers Bring Outpatient Coding Changes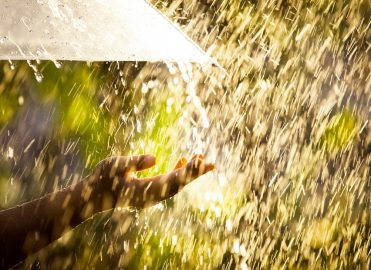 With or without a rhyme or reason, you can count on coding changes popping up throughout the year. In addition to April updates to the Medicare Physician Fee Schedule (PFS), providers billing under the Outpatient Prospective Payment System (OPPS) should be aware of four new CPT codes, a new advanced diagnostic laboratory test, additions to the Comprehensive APC exclusion list, several new drug codes, and more.
Proprietary Laboratory Analyses (PLA)
CPT® codes 0080U – 0083U were released too late to include in the January 2019 OPPS update, so they are being added to the April 2019 Integrated Outpatient Code Editor (I/OCE) with an effective date of Jan. 1, 2019.
0080U Oncology (lung), mass spectrometric analysis of galectin-3-binding protein and scavenger receptor cysteine-rich type 1 protein M130, with five clinical risk factors (age, smoking status, nodule diameter, nodule-spiculation status and nodule location), utilizing plasma, algorithm reported as a categorical probability of malignancy
0081U Oncology (uveal melanoma), mRNA, gene-expression profiling by real-time RT-PCR of 15 genes (12 content and 3 housekeeping genes), utilizing fine needle aspirate or formalin-fixed paraffin-embedded tissue, algorithm reported as risk of metastasis
0082U Drug test(s), definitive, 90 or more drugs or substances, definitive chromatography with mass spectrometry, and presumptive, any number of drug classes, by instrument chemistry analyzer (utilizing immunoassay), urine, report of presence or absence of each drug, drug metabolite or substance with description and severity of significant interactions per date of service
0083U Oncology, response to chemotherapy drugs using motility contrast tomography, fresh or frozen tissue, reported as likelihood of sensitivity or resistance to drugs or drug combinations
CPT code 0081U has a status indicator A, which means it is not paid under the OPPS. The other three codes have a status indicator Q4, which means they are paid at the Ambulatory Payment Classification (APC) rate; packaged or composite payments do not apply; and if there is no reimbursement value, they are paid under the PFS.
ADLT Under CLFS
Effective Jan. 1, 2019, CPT code 81538 Oncology (lung), mass spectrometric 8-protein signature, including amyloid a, utilizing serum, prognostic and predictive algorithm reported as good versus poor overall survival) is approved as an advanced diagnostic laboratory test (ADLT) under the Clinical Lab Fee Schedule (CLFS), but is not payable under the OPPS.
C-APC Exclusions
The latest additions to the Comprehensive APC (C-APC) exclusion list (per Addenda J) include brachytherapy sources, self-administered drugs, services assigned to OPPS status indicators F and L, certain Part B inpatient services, and therapy services.
Drugs, Biologicals, and Radiopharmaceuticals
Seven new C codes have been created for reporting drugs and biologicals in the hospital outpatient setting. The codes are listed here. Additionally, the HCPCS Level II codes below will change from status indicator K (non-pass through status) or E2 (items and services) to G (pass-through status), effective April 1.
| | | | | |
| --- | --- | --- | --- | --- |
| HCPCS Level II Code | Long Descriptor | Old SI | New SI | APC |
| Q5108 | Injection, pegfilgrastim-jmdb, biosimilar, (fulphila), 0.5 mg | K | G | 9173 |
| J3245 | Injection, tildrakizumab, 1 mg | E2 | G | 9306 |
| Q5110 | Injection, filgrastim-aafi, biosimilar, (nivestym), 1 microgram | K | G | 9193 |
| Q5111 | Injection, Pegfilgrastim-cbqv, biosimilar, (udenyca), 0.5 mg | K | G | 9195 |
Note that, effective April 1, payment rates for some drugs and biologicals have changed from the
values published in the January 2019 update of the OPPS Addendum A and Addendum B. The updated payment rates are available here.
Also note that the following codes will have payment rates corrected retroactively to July 1, 2018. Providers may resubmit claims affected by the adjustments.
| | | | |
| --- | --- | --- | --- |
| HCPCS Level II Code | Long Descriptor | Payment | Copay |
| J1561 | Injection, immune globulin, (gamunex-c/gammaked), non-lyophilized (e.g., liquid), 500 mg | 40.249 | 8.050 |
| J7316 | Injection, ocriplasmin, 0.125 mg | 1,040.497 | 208.099 |
Skin Substitute Products
Another coding change is the reassignment of certain skin substitute products from the low-cost group to the high-cost group. Specifically:
Q4183 Surgigraft, per square centimeter
Q4184 Cellesta, per square centimeter
Q4194 Novachor, per square centimeter
Q4203 Derma-gide, per square centimeter
These codes are paid under OPPS and payment is packaged into the payment for other services (status indicator N).
CAR T-Cell Therapy
As stated in the 2019 OPPS/ASC final rule, pass-through payment status is in effect for Chimeric Antigen Receptor (CAR) T-cell therapy codes Q2041 (Yescarta) and Q2042 (Kymriah). Although Medicare does not generally pay separately for the steps required to collect and prepare the T-cells (CPT codes 0537T, 0538T, and 0539T), effective April 1, these codes and the related revenue codes 087X (Cell/Gene therapy) or 089X (Pharmacy) and value code 86 (Invoice cost) should be reported on outpatient claims for tracking utilization and cost data.
Modifier ER
Effective Jan. 1, 2019, hospitals are required to report modifier ER Items and services furnished by a provider-based off-campus emergency department on every claim line that contains a code for an outpatient hospital service furnished in an off-campus provider-based emergency department.
For complete details, see MLN Matters MM11216, released march 15, 2019.
Latest posts by Renee Dustman
(see all)