"Same Physician" May Not Mean What You Think It Does
In CMS
March 28, 2019
Comments Off

on "Same Physician" May Not Mean What You Think It Does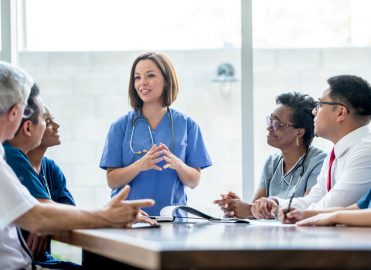 If you're a coder, you've probably seen the term "same physician" used throughout the CPT® codebook: for example, the descriptor for modifier 25 stipulates, "Significant, separately identifiable evaluation and management service by the same physician or qualified healthcare provider on the same day of the procedure or other service."
But here's the thing: Under Center's for Medicare & Medicaid Services (CMS) rules, same physicians doesn't actually mean the exact same physician.
Before going further, let's first define what CMS means by physician. Per the CMS.gov glossary:
For the purposes of Open Payments, a "physician" is any of the following types of professionals that are legally authorized by the state to practice, regardless of whether they are Medicare, Medicaid, or Children's health Insurance Program (CHIP) providers:
Doctors of Medicine or Osteopathic Medicine
Doctors of Dental Medicine or Dental Surgery
Doctors of Podiatric Medicine
Doctors of Optometry
Chiropractors
CMS specifically excludes medical residents from the definition of physician.
Same Practice, (sub)Specialty = Same Physician
CMS defines "same physician" within the context of new and established patient visits (Pub. 100-04, Medicare Claims Processing Manual, chapter 12, section 30.6.7) to mean not only the same individual physician, but also any other physicians within a group practice who are of the same specialty or subspecialty.
For a list of Medicare-recognized physician specialties, you can view the Medicare Claims Processing Manual Chapter 26, section 10.8.2. For Medicare patients, you can use the National Provider Identifier (NPI) registry to see what specialty the physician's taxonomy is registered under. For payers, this usually is determined by the way the provider was credentialed.
Note that if all physicians within a group practice bill using a common NPI, you may have difficulty getting payers to distinguish among the individual physicians, even if they are of different specialties/subspecialties.
Finally, if you are interested in who meets the definition of "other qualified healthcare professional," you can learn more at the AAPC Knowledge Center.
Latest posts by John Verhovshek
(see all)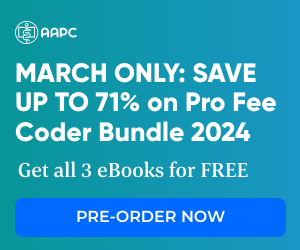 No Responses to ""Same Physician" May Not Mean What You Think It Does"