Achieving Clinical Documentation Improvement
In Coding
March 29, 2019
Comments Off

on Achieving Clinical Documentation Improvement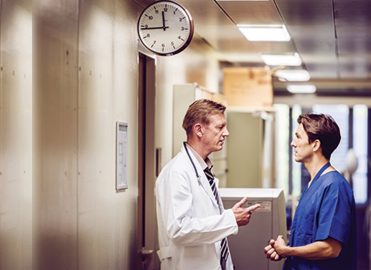 Clinical documentation improvement (CDI) is a process that continually seeks to answer, "How best can maximize the integrity of the medical record?" Although the goal of CDI is always the same—to provide a complete and accurate picture of a patient's medical condition(s) and the care they receives—the means to achieve that goal are often specific to the environment (e.g., office vs. facility). Here's a quick rundown of best practices in each location.
Provider-side Clinical Documentation Improvement
The primary focus of CDI for healthcare providers in an office environment is to effectively convey, through documentation, the provider's thought process regarding the care a patient is provided. For example, if a physician must consider co-morbidities when deciding on a course of treatment, the existence and status of those co-morbidities should be noted in the documentation. Similarly, if aspects of a patient's medical history play a role in medical decision-making, a summary of that history and how it affects treatment options should be included.
Electronic health records (EHRs) are often limited through the use of "click and point" or auto-generated scripts to populate the patient record. The limited choices afforded by these tools do not always provide the details necessary to explain a patient's condition, or the provider work and decision-making that result in a treatment plan. The use of such tools may result in "generic" patient records; individual visit notes may be indistinct, from visit to visit (or even from patient to patient).
As a best practice to avoid the shortcomings of point and click or auto-generated text, providers should add their own narrative to the record. Even one or two lines can add detail and integrity to the note by establishing, "how is this note unique?" or, "What is unique to this patient at this visit?"
Most providers are familiar with the SOAP (subjective, objective, assessment, plan) documentation method. Encourage providers to revisit the SOAP method when documenting, rather than simply clicking boxes in the EHR: using SOAP, what would you have included in your documentation that you can add to the EHR? History and exam are often standardized; therefore, a brief description of the provider's assessment and rationale go a long way to support the plan of care and to demonstrate medical necessity for services provided.
Facility-side Clinical Documentation Improvement
Clinical documentation improvement in the facility setting typically is more complex than in a physician office due to the greater collaboration between hospital departments, as well as between clinical and administrative staff. Simply stated, providers in a facility simply have access to more information. Often, multiple specialists are examining the patient to find root causes, and providers must be able to communicate effectively with each other using the medical record. The way in which each specialist contributes to patient care should be made part of the documentation. Providers must synthesize all documentation to give a complete picture of medical decision-making.
In the facility setting, collaboration is both more readily available and vital to ongoing success. For example, auditing and coding departments may be able to provide examples and education to maximize coding, billing, etc., through careful documentation. Facilities should encourage providers to tailor documentation to capture clinical aspects, as well as co-morbidities, quality-based measures, etc.
The ultimate goal is not "all about reimbursement," but provider documentation ideally should recognize coding requirements and capture the relevant details to meet those requirements.
Latest posts by John Verhovshek
(see all)