Conveyance Codes and Drones at Wake Forest
By Brad Ericson
In Coding
March 29, 2019
Comments Off

on Conveyance Codes and Drones at Wake Forest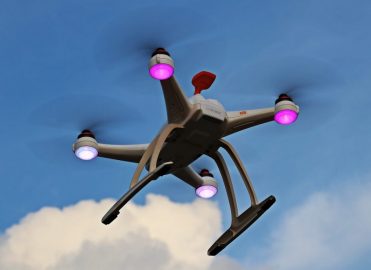 Here's a new twist in automation for medical coders when charging 99000 and 99001. How about sending medical samples by drone to the lab?
Drones Carry Lab Samples
Lab-bound samples at WakeMed Health & Hospitals in Raleigh, North Carolina are riding autonomous drones in a pilot project that's part of the Federal Aviation Administration's Unmanned Aircraft System (UAS, or 'drone') Integration Pilot Program. The three-year program aims to test practical applications of drones in day-to-day activities. WakeMed teamed up with UPS and Matternet to deliver medical samples autonomously across its campus.
According to a WakeMed press release, the drones will deliver blood samples and other medical items across WakeMed's network of healthcare facilities. Matternet has completed more than 1,800 successful flights for healthcare systems in Switzerland.
According to WakeMed, the drones can carry up to 5 pounds up to 12 miles on a charge and will follow predetermined flight paths to a designated landing pad at the hospital system's central pathology lab.
Drones Used in Other Healthcare Settings
According to Healthcaredive.com, drones are being used in Rwanda and Ghana to deliver blood supplies to transfusion facilities, where ground transportation is difficult. More than 12,000 deliveries have been made.
In Mississippi, researchers at William Carey university College of Osteopathic Medicine have developed a drone with a telemedical kit for natural disasters. The kit includes diagnostics and medical equipment, as well as video guidance and a holographic interface allowing physicians to talk to bystanders and victims.  The physician controls locked medical bins in the drone.
Latest posts by Brad Ericson
(see all)