New Anti-kickback Provisions Affect Labs and Physicians
By Sonal Patel
In Compliance
April 1, 2019
Comments Off

on New Anti-kickback Provisions Affect Labs and Physicians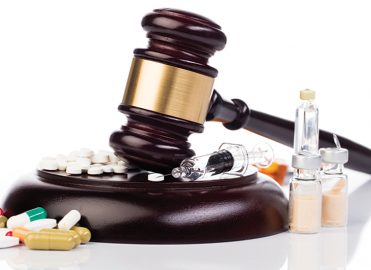 Although the scope of its enforcement is not yet determined, ensure your business relationships with laboratories do not violate EKRA.
New Anti-kickback provisions in the Eliminating Kickbacks in Recovery Act of 2018 (EKRA) targets recovery homes, clinical treatment facilities, and laboratories that participate in illegal remuneration schemes. EKRA is Section 8122 of the Substance Use-Disorder Prevention that Promotes Opioid Recovery and Treatment for Patients and Communities Act (SUPPORT), which was signed into law on Oct. 24, 2018.
EKRA Penalties
Unlike the federal Anti-kickback Statute, EKRA notably applies to all healthcare benefit programs, and is applicable to services payable by both federal healthcare programs and commercial carriers. Section 8122 of the SUPPORT Act establishes criminal sanctions of up to $200,000 in fines and 10 years imprisonment for kickbacks:
Related to the solicitation or receipt of remuneration for any referrals to recovery homes, clinical treatment facilities, or laboratories;
Related to the payment or an offer of payment to induce a referral of an individual to a recovery home, clinical treatment facility, or clinical laboratory; or
In exchange for an individual using the services of a recovery home, clinical treatment facility, or clinical laboratory.
The intent of Section 8122 is to address the opioid crisis and prevent patient brokering and kickbacks related to substance abuse treatment facilities; however, the express wording of the statute does not limit its application to clinical laboratory arrangements with treatment facilities. This means that any commercial-only, clinical laboratory arrangement — whether structured as a small business arrangement, management services arrangement, or personal services arrangement (such as a medical director agreement) — is subject to the new law, which carries these severe criminal penalties.
The language of EKRA is very broad, and the term "laboratory" is not limited to just those laboratories associated with substance abuse services. For the purposes of EKRA, laboratory is defined as:
… a facility for the biological, microbiological, serological, chemical, immuno-hematological, hematological, biophysical, cytological, pathological, or other examination of materials derived from the human body for the purpose of providing information for the diagnosis, prevention, or treatment of any disease or impairment of, or the assessment of the health of, human beings.
As a result, all healthcare providers — not just recovery homes and clinical treatment facilities — who use laboratory services need to ensure their business relationships with laboratories do not violate EKRA. Outpatient specialty physicians, offices, and facilities that are likely to gain scrutiny also include pain management, allergists, immunologists, endocrinologists, and others. Enforcement action under EKRA could potentially reach laboratories outside the scope of substance abuse treatment.
EKRA's prohibition is broad, and affected providers should review the statute for compliance purposes. For example, the common industry practice of paying laboratory sales representatives based on the volume or value of laboratory tests generated for the laboratory (when the test is paid by a commercial carrier) will now heighten scrutiny for laboratories and they could be found to violate EKRA. With the passage of EKRA, laboratories, clinical treatment facilities, and recovery homes should immediately consider reviewing all financial arrangements with healthcare providers, contractors, and employees who are in a position to generate referrals — including marketing personnel and sales reps.
EKRA Exceptions
EKRA provides several exceptions that protect certain arrangements, specifically:
A properly disclosed and notated discount or other reduction in price under a healthcare benefit program
Payments to an employee or independent contractor that do not vary with:

The number of individuals referred;
The number of tests or procedures performed; or
The amount billed to or reimbursed from a health care benefit program

Drug discounts under the Medicare coverage gap discount program
Payments made in compliance with the federal Anti-kickback Statute's safe harbor for personal services and management contracts
Non-routine, good-faith waivers or discounts of any coinsurance or co-payment amount
Arrangements with health center entities that serve medical care to under-served populations, if designed to increase availability or quality of provided services (FQHC)
Alternative payment model (APM) payments or payments under an arrangement used by a state, health insurance issuer, or group health plan, if the U.S. Department of Health and Human Services determines it necessary for care coordination or value-based care
An important distinction between the EKRA exceptions and the federal Anti-kickback Statute's safe harbors is there is no Anti-kickback Statute's employment safe harbor under EKRA. This means that previously compliant payment methodologies structured under the Anti-kickback Statute's employment safe harbor (such as paying W-2 employees a volume or value-based commission) are now at risk of violating EKRA.
Recommended Actions
EKRA is still new and the scope of its enforcement is yet to be determined. Be sure to keep EKRA in mind when structuring financial arrangements with recovery homes, clinical treatment facilities, and laboratories, to ensure that the methodologies comply with the prohibitions specified in the act. Re-evaluate existing arrangements to assess compliance under the new law to see if they fall within EKRA's exceptions. It's a good idea to follow EKRA closely to determine the scope of its impact.
---
Resources
Congress.gov, H.R.6 — SUPPORT for Patients and Communities Act, 115th Congress (2017-2018)
Oregon Laws, legal glossary, clinical laboratory
Electronic Code of Federal Regulations, §1001.952 Exceptions, Jan. 25, 2019
Latest posts by Sonal Patel
(see all)