Cultivate Your Inner Data Detective
In Coding
April 1, 2019
Comments Off

on Cultivate Your Inner Data Detective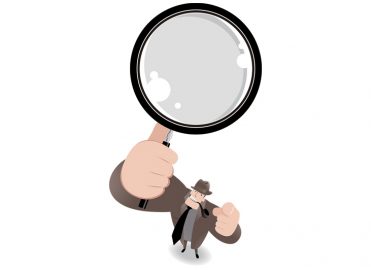 10 coding tips to help you solve the case of a patient encounter.
As Certified Professional Coders (CPCs®), our coded data do more than affect financial reimbursement. Many organizations use this data for quality assessment, to track healthcare trends, and to research diseases and procedures. Reliable coded data is also crucial to the creation of accurate healthcare resources, which ultimately ensure patient health.
Here are a few tips on how to cultivate your inner data detective while performing medical coding or auditing.
1: Propose Relevant Questions
The first thing to ask yourself is, "What was done for the patient?" Was it a laboratory visit, a surgery, or a diagnostic or therapeutic encounter? Answering this question will lead you to the appropriate procedure code.
Next ask, "What was the reason for the encounter?" For example, was it a wellness visit? Did the patient have a disorder, or was this a follow-up visit? The answer will help you to select the correct diagnosis code(s).
2: Analyze Data from Different Source Documents
In the medical record there may be lab reports, radiology reports, medication lists, encounter notes, and visit summary reports, all of which can lead you to the correct code(s). Take the time to abstract from these pertinent documents that relate to the date of service.
3: Research Unfamiliar Medical Procedures, Diagnosis, and Terms
The worst thing a coder can do is to guess. If there is a procedure or diagnosis code that you have not come across before, look it up. There are many surgical coding resources, such as Netters Atlas of Surgical Anatomy for CPT®. The AAPC Vendor Bookstore is a great place to find resources. You will be amazed at what is available and encouraged to invest in yourself.
4: Develop the Critical Thinker from Within
Critical thinking is at the core of being a professional coder, as you must make important coding decisions based on the information in the medical documentation.
5: Rely on Proven Resources
A good detective understands the power of reliable information. The quality of your resources will directly affect the outcome of your coding.
6: Pay Attention to Detail and Accuracy
Taking the time to carefully review the documentation in the medical record is beneficial in diagnosis and procedure coding. One word can change the whole code selection; it is important to pay attention to the variations.
7: Maintain Strong Communication Skills
There will be many times when you must query the physician to accurately code a case. Effective written and verbal communication skills will help you to position your query in a way that is sure to get a positive response.
8: Use Robust Coding Software
There are many options, such as AAPC Coder (https://coder.aapc.com/aapc-coder) or other coding software packages, that your employer may offer. This software often includes National Correct Coding Initiative (NCCI) edits, CPT® and ICD-10 guidelines, and knowledge-based information that is sure to help you crack even the toughest coding cases.
9: Keep Up-to-date on Insurance Carrier Guidelines
Insurance carriers update guidelines often, and it is important for you to know the myriad of changes that can — and most often will — affect coverage. Check payer websites often for policy changes.
10: Administer the Coding Process
Using the data, you have uncovered (the who, what, where, when, and why), along with current coding guidelines and conventions, select your codes with a confidence that comes from knowing you have thoroughly reviewed all of the evidence.
Data analysis is a great opportunity for CPCs® to hone their skills and to transition to roles such as auditor, documentation improvement specialist, or coder analyst. The field of medical coding is vast, and the opportunities are bountiful for those who dare to cultivate the skills necessary to uncover missed opportunities for coded data in the medical record.
By following these 10 tips, you are well on your way to becoming a data detective who can capture the diagnosis and procedure codes, including modifiers, needed to portray an accurate picture of the services provided. Your coding will tell the full story of the events that unfolded in the patient encounter. Case solved!
---
Resources
Data Analytics in Healthcare Research: Tools and Strategies, David Marc, PHD, CHDA, Ryan H. Sandefer, MA, CPHIT
Medical Record Auditor, 4th Edition, American Medical Association
Latest posts by Fateria Johnson
(see all)