Take the Problem Out of Problem Lists
April 1, 2019
Comments Off

on Take the Problem Out of Problem Lists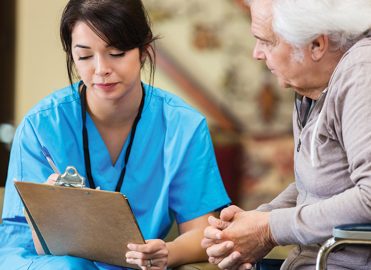 Clean out old patient health data so only their current and relevant health factors remain.
A problem list should be a database of a patient's diagnoses. The list should be a way to track and share patient information across specialties and places of service. Unfortunately, problem lists have become repositories for current and inactive concerns. This is a problem for providers, coders, and medical auditors.
Why Problem Lists Matter
Ideally, problem lists should help providers identify the most important health factors for each patient. This allows for customized care for the patient and allows data mining among a network of beneficiaries to identify best practices.
Review Problem List A, which paints a picture of a patient with specified needs:
Problem List A
M25.561  Pain in right knee
Z94.0       Kidney transplant status
L21.0        Seborrheic capitis [dandruff]
For this patient with a kidney transplant, treatment decision-making can be altered as compared to a patient with fully functioning native kidneys. Without acknowledgement of the transplanted kidney, a medical provider could mistakenly prescribe a high dose of a non-steroidal anti-inflammatory drug (NSAID) for the knee pain, and as a result, jeopardize the transplanted organ. For this patient, it is imperative that Z94.0 remain on every problem list for as long as the transplanted kidney remains in the patient's body.
Problem Lists Should Not Include Inactive Diagnoses
Imagine if Problem List B were repeated for five consecutive office visits over a period of two years:
Problem List B
I10           Essential (primary) hypertension
A08.4      Viral intestinal infection, unspecified [gastroenteritis NOS]
R03.0      Elevated blood-pressure reading, without diagnosis of hypertension
First, is it possible that the patient has had viral gastroenteritis for two years? More likely, the patient suffered gastroenteritis two years ago, and the diagnosis was never removed from the problem list.
Second, how can the patient have elevated blood pressure without a diagnosis of hypertension, and also have hypertension? Very likely, the patient experienced elevated blood pressure readings and was eventually diagnosed with hypertension. The diagnosis R03.0 should have been removed when I10 was added to the active problem list.
An "active" problem list requires conditions actively being treated. This includes medical management and "watchful waiting." Myocardial infarctions, for example, typically should convert to "I25.2 History of MI" eight weeks after the event ("Medical Coding Training: CPC® 2014").
Some diagnoses need to be removed when they resolve, such as bronchitis. Some diagnoses need to be removed because a more specific diagnosis is added to the list. For example, imagine a patient with E11.9 Type 2 diabetes mellitus without complications. If E11.42 Type 2 diabetes mellitus with diabetic polyneuropathy is added to the problem list, then E11.9 should be removed.
What to Do with Inactive Diagnoses?
The provider may ask a documentation educator, "What do I do with inactive diagnoses?" Either delete them from the problem list, or enter a "history of" code and consider entering the concern into the past family medical history. A patient who has experienced multiple episodes of pneumonia, but is without the condition now, should not have a J18.- Pneumonia, unspecified organism series code on the active problem list. More appropriate, the physician should enter Z87.01 Personal history of pneumonia (recurrent) into the problem list and note the condition in the history.
Get Control of Problem Lists
Educators should frame the problem list like managing a kitchen sink. If we expect other people to clean up their own messes, then the kitchen may never be clean. All providers should look for every opportunity to clean the problem list. Team work can continually assure clean data (and clean kitchens).
Continual maintenance of the problem list will benefit everyone on the medical team — and best represent and serve our patients. Take the problem out of problem lists by keeping them relevant and accurate.
---
Co-author Mary Wood, CPC, CPC-I, is an AAPC NAB member and works for Kaiser as a physician documentation educator. She also teaches students to become Certified Professional Coders (CPCs), and is a member of the Sacramento, Calif., local chapter.
Resources
Abel, K, "Medical Coding Training: CPC® 2014," page 109
Latest posts by Dr. Michael Warner
(see all)