New ICD-10-CM Codes Will Allow You to Report Social Determinants of Health
In AAPC News
April 3, 2019
Comments Off

on New ICD-10-CM Codes Will Allow You to Report Social Determinants of Health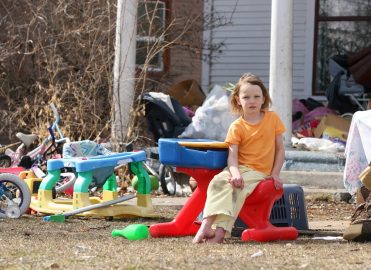 Healthcare practitioners may soon have 23 new ICD-10-CM codes to use for reporting social and environmental factors that affect their patients' health. The American Medical Association (AMA) and UnitedHealthcare say they are collaborating to standardize data collection on the social determinants of health (SDOH).
According to AMA senior news writer Andis Robeznieks, "The two organizations are supporting the creation of 23 new ICD-10 codes related to social determinants." (AMA, April 2, 2019)
The AMA's Integrated Health Model Initiative (IHMI) is a collaborative effort across healthcare and technology stakeholders with a mission for "Improving patient health outcomes by empowering physicians with the clinically valid healthcare data needed to make informed clinical decisions."
"By working together to leverage data, technology and the incredible expertise of our network physicians, we can more effectively address the social factors that limit access to health care," said Bill Hagen, UnitedHealthcare clinical services president. UnitedHealthcare is a UnitedHealth Group company that directly contracts with more than 1.3 million physicians and other healthcare professionals, according to Robeznieks.
What are Social Determinants?
Nearly 80 percent of the factors that affect a person's health are non-medial in nature, according to the Robert Wood Johnson Foundation. Things like limited access to nutritious food, inadequate and unsafe housing, and the financial inability to pay for utilities, such as heating, all factor into a person's health status. A family who has to choose between food and dental care has little choice. Having to make a choice at all is a losing proposition: Both poor nutrition and poor oral hygiene can lead to all sorts of medical conditions.
"The new codes will also trigger referrals to local and national social and government services to address the patient's self-reported social barriers to better health," Robezniek said. Such referrals have reportedly helped thousands of people enrolled in UnitedHealthcare Medicare Advantage plans already.
What About These New Codes?
The proposed codes were presented at a March 6 meeting of the Centers for Medicare & Medicaid Services' (CMS) ICD-10-CM Coordination and Maintenance Committee and are out for public comment. If CMS adopts the codes, they will go into effect Oct. 1, 2020.
Proposed Tabular Modifications
Z55 Problems related to education and literacy
Excludes1: disorders of psychological development (F80-F89)
New code Z55.5 Less than a high school degree
New code Z55.6 High school diploma or GED
Z56 Problems related to employment and unemployment
Excludes2: occupational exposure to risk factors (Z57.-)
problems related to housing and economic circumstances (Z59.-)
Z56.8 Other problems related to employment
New code Z56.83 Unemployed and seeking work
New code Z56.84 Unemployed but not seeking work
New code Z56.85 Employed part time or temporary
New code Z56.86 Employed full time
Z59 Problems related to housing and economic circumstances
Excludes2: problems related to upbringing (Z62.-)
New subcategory Z59.6 Low Income
New code Z59.61 Unable to pay for prescriptions
New code Z59.62 Unable to pay for utilities
New code Z59.63 Unable to pay for medical care
Z59.64 Unable to pay for transportation for medical appointments or prescriptions
New code Z59.65 Unable to pay for phone
New code Z59.66 Unable to pay for adequate clothing
New code Z59.67 Unable to find or pay for child care
New code Z59.69 Unable to pay for other needed items
Z59.9 Problem related to housing and economic circumstances, unspecified
New code Z59.91 Worried about losing housing
Z60 Problems related to social environment
Z60.8 Other problems related to social environment
New code Z60.81 Unable to deal with stress
New code Z60.82 Inadequate social interaction – limited to once or twice a week
New code Z60.83 Can hardly ever count on family and friends in times of trouble
New code Z60.84 Feeling unsafe in current location
New code Z60.85 Stressed quite a bit or very much
New code Z60.86 Stressed somewhat
At the planning meeting, UnitedHealthcare stated that it believes "utilizing the ICD-10-CM codes is a logical choice, as it is the standard language between care providers and payers. The existing SDOH range Z55-Z65 in the ICD-10-CM has been labeled as 'Persons with potential health hazards related to socioeconomics and psychosocial circumstances,' validating that an expansion of these codes would be warranted within the ICD-10-CM classification."
Although SDOH codes are for tracking purposes only, Robeznieks said one of UnitedHealthcare's long-term goals is to build support for reimbursement of nonclinical support by standardizing fair market value for these services.
Learn More From an Expert
If you are lucky enough to hear Dr. Karen DeSalvo speak at HEALTHCON later this month in Las Vegas, you will learn all about social determinants and the new ICD-10-CM codes during her keynote address. Don't miss it!
Renee Dustman, BS, AAPC MACRA Proficient, is an executive editor at AAPC. She holds a Bachelor of Science degree in Media Communications - Journalism. Renee has more than 20 years experience in print production and content management. Follow her on Twitter @dustman_aapc.
Latest posts by Renee Dustman
(see all)
Renee Dustman, BS, AAPC MACRA Proficient, is an executive editor at AAPC. She holds a Bachelor of Science degree in Media Communications - Journalism. Renee has more than 20 years experience in print production and content management. Follow her on Twitter @dustman_aapc.
Comments are closed.