Get Over the Pitfalls of Out-of-network Surprise, Balance Billing
In Billing
April 4, 2019
Comments Off

on Get Over the Pitfalls of Out-of-network Surprise, Balance Billing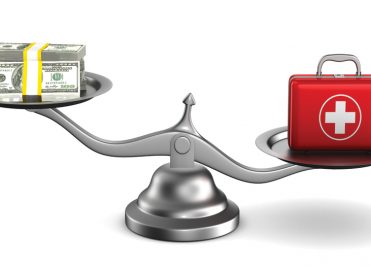 Hurdles set by commercial carriers require out-of-network groups to tighten billing management and foster full financial transparency.
Most non-participating providers learn that out-of-network reimbursement can be higher than in-network reimbursement. The two drawbacks to remaining out of network — higher patient out-of-pocket costs and exclusion from participating provider listings — may be remedied by waiving patient deductibles/co-insurance and assuring referring entities that insurance reimbursements would be accepted as payment in full. Because this practice creates an unfair market advantage and increased cost, commercial carriers have retaliated with audits and legal action.
Perhaps the biggest concern is billing patients their portion of the out-of-network charge. Although there is no law addressing this issue, there is a general rule, several opinions, and an ongoing game of "cat and mouse."
The General Rule
Generally, the patient is supposed to be billed the entire difference between the total billed amount and the insurance reimbursement amount. For example, if the charge is $100 and the patient has a 20 percent co-insurance, but you have no intention of billing the patient $20, the actual charge is $80 (and should be reported, as such).
If the charge is $150, but the insurance carrier considers only $100 payable, the patient should be charged both the $20 co-insurance and the $50 difference between the billed and allowed amounts. Some carriers will list only the deductible and co-insurance as patient responsibility on the explanation of benefits; but to remain compliant, the provider must bill the entire amount not covered by insurance.
The Opinions
Many out-of-network providers have argued that they do not have a contract with a given insurance carrier, so they should not be obligated to balance bill or adhere to the patient's benefits. Recent legal decisions (Horizon Blue Cross Blue Shield of New Jersey v. East Brunswick Surgery Center) suggest that providers may be liable for aiding/facilitating the patient in breaching the member contract with the insurance carrier. This is referred to as "tortious interference," and it is considered fraudulent.
The Game
It is difficult for commercial insurance carriers to prove that a medical practice engages in fee forgiveness. As long as the provider makes a good faith effort to bill the patient by sending at least three statements, the practice remains compliant with the out-of-network balance billing requirements. This undermines a promise by the provider to "accept insurance reimbursement as payment in full," however, and is too ambiguous for payers to accept as truth.
If a payer suspects a practice of fee forgiveness, they likely will request a claims audit for medical necessity. Along with the medical records, they will ask for billing records, and they may flag the group's tax identification number to stop reimbursement altogether. This tactic is often bait for a provider to file a lawsuit for non-payment, which is quickly followed by a counter suit for fee forgiveness (see Josephson v. Oxford Health Ins., Inc., in New York). The payers also may send letters to the provider's patients, inquiring about financial agreements made between the provider and patient.
Surprise Billing
Due to all the claims processing obstacles and balance billing concerns, some out-of-network providers bill as much as possible, with the hope of getting something in return.
One problem with this approach is that patients get caught in the crossfire and end up with large and unexpected balance bills. These surprise bills have become so common that legislators have begun enacting laws against them at the state level (e.g., Surprise Bill Law in New York, Out-of-network Consumer Protection, Transparency, Cost Containment and Accountability Act in New Jersey). These laws are largely meant for out-of-network labs and emergency room providers, where patients almost never meet the physicians or laboratory technicians. One such occurrence prompted The New York Times article "After Surgery, Surprise $117,000 Medical Bill from Doctor He Didn't Know." Much of the pricing data in the article, provided by America's Health Insurance Plans (AHIP), was weighted in favor of the commercial carriers and painted out-of-network providers as money hungry charlatans, as I explain in the October 2014 MedPageToday article "Index of Suspicion: $117,000 for an Assistant Surgeon?"
The takeaway from the two articles is that charges/reimbursements are unfair and ambiguous both in and out of network — potentially $1,781 on the in-network side and $150,500 on the out-of-network side for a muscle and skin graft, as illustrated in The New York Times article.
Emergency Billing
There is a culture of out-of-network emergency billing. Even as the patient responsibility is being alleviated by some state laws, non-participating providers can still capitalize on reimbursement through pricing negotiations. There are avenues via independent dispute resolution or direct negotiation with the payers that can result in high reimbursement; however, pricing dispute resolutions available through state laws typically apply only to fully-funded plans (plans that do not fall under the federal Employee Retirement Income Security Act). The case must truly be a "surprise." If the patient is established in a group practice, the provider cannot appeal to the state for additional reimbursement because the patient would theoretically already be aware of group's network status.
Catch 22
The aforementioned state laws prevent out-of-network providers from holding patients responsible for charges not covered by their insurance plan. Full transparency with published fees and written acknowledgement must be obtained for a provider to hold a patient legally responsible for the charges in excess of the out-of-network insurance reimbursement. This presents somewhat of a catch 22 because out-of-network balance billing is still a requirement. State laws do not apply to the self-funded insurance plans that fall under federal jurisdiction.
Best Practices
Implement Financial Hardship Agreements
An out-of-network practice may enter into a written financial hardship agreement with a patient, if applicable, to avoid balance billing. If audited, payers may ask for financial proof of the hardship via the patient's tax return and reasonable justification for using that specific out-of-network provider.
Offer Full Transparency
Ideally, patients should sign an Out-of-Network Consent Form with published fees and the practice's financing policies. Unless the patient is financially well off, the fee-for-service conversation is always a difficult one. Although it is difficult to know in advance what the patient responsibility might be, you should be able to quote a "ball park" figure or price range.
With more hurdles set by commercial carriers, out-of-network groups require tight billing/practice management; full financial transparency aids in making the office workflow more effective. The essential idea is, as an out-of-network provider, you provide a concierge service with shorter waiting room times, better access to physicians, and quality care. The financial side of the patient experience should match the high level of service on the clinical side.
---
Matt Dallmann has spent the last 16 years in private healthcare management, consulting and medical billing. He is vice president of the boutique medical billing firm VGA Billing Services, Inc. In addition to the AAPC, he has contributed blogs, editorials, and professional opinion in industry resources such as PhysiciansPractice.com, BC Advantage Magazine, and MedPageToday.com. Dallmann also developed a CME activity focused on business education in healthcare through a joint sponsorship with the N.Y. State Medical Society.
Resources
Horizon Blue Cross Blue Shield of New Jersey v. East Brunswick Surgery Center, LLC: https://law.justia.com/cases/federal/district-courts/new-jersey/njdce/3:2008cv04227/220195/14/
Josephson v. Oxford Health Ins., Inc.: https://law.justia.com/cases/new-york/other-courts/2011/2011-ny-slip-op-32914-u-0.html
Independent Health Association, Inc., Surprise Bill Law: www.independenthealth.com/IndividualsFamilies/Tools,FormsMore/SurpriseBillLawHealth
Law Informer, New Jersey Enacts "Out-of-Network Consumer Protection, Transparency, Cost Containment and Accountability Act:" www.healthlawinformer.com/2018/06/06/new-jersey-enacts-out-of-network-consumer-protection-transparency-cost-containment-and-accountability-act/
The New York Times, Paying Till It Hurts series, After Surgery, Surprise $117,000 Medical Bill from Doctor He Didn't Know (September 2014): www.nytimes.com/2014/09/21/us/drive-by-doctoring-surprise-medical-bills.html
MedPageToday, Index of Suspicion: $117,000 for an Assistant Surgeon? (October 2014): www.medpagetoday.com/practicemanagement/practicemanagement/48007
Latest posts by Guest Contributor
(see all)