Patients Over Paperwork Puts E/M Coding Under Greater Scrutiny
April 4, 2019
Comments Off

on Patients Over Paperwork Puts E/M Coding Under Greater Scrutiny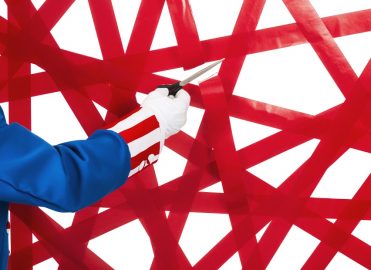 The jury is still out on whether "cutting the red tape" will lessen burdensome regulations that have long plagued evaluation and management services.
Providers have long complained about having to enter duplicative and clinically insignificant information into the medical record to meet coding and billing requirements. Now, the Centers for Medicare & Medicaid Services (CMS) is responding with its "Patients over Paperwork" initiative.
Patients over Paperwork is an effort spearheaded by CMS Administrator Seema Verma in response to an executive order requiring that two regulations are slashed for each new regulation put into place. The aim of Cut the Red Tape is to eliminate unnecessary, outdated, and duplicative regulations. Patients over Paperwork specifically targets burdensome and outdated guidelines imposed on various coding and documentation requirements.
Partly as a result of these initiatives, evaluation and management (E/M) coding and documentation requirements are under scrutiny. Coders and clinicians, alike, must be ready for the changes ahead.
Medical Decision Making Gains Importance
Relevant to E/M services, the patient history and exam can meet high-level service requirements based on the volume of documentation, but the medical decision making (MDM) component isn't so easily manipulated. MDM is a key component because it can shift the level of an entire visit.
As E/M coding requirements evolve, MDM may become the focal point of documentation — making required, repetitive documentation of history and exam components a thing of the past. In the 2019 Medicare Physician Fee Schedule (MPFS) final rule, CMS proposes to make MDM the sole determinant of E/M code levels in specific scenarios by 2020.
Keep Up with Major E/M Changes
The 2019 MPFS final rule provides further insight into the planned changes for E/M services. According to CMS, the current coding and payment structure will remain in place for 2019 and 2020, but coders should expect more changes in 2020-2021.
CMS finalized the following changes for 2019:
Clinicians no longer need to document the medical necessity of a home visit versus an office visit.
Clinicians no longer need to re-document what was obtained at the last visit for outpatient visits. They can focus on what has changed since the last visit and simply document that they reviewed and updated the last record as needed.
Clinicians no longer need to re-document the history and chief complaint entered by ancillary staff or the patient.
Residents may document the presence of supervising physicians.
CMS proposed the following changes for 2021:
A single rate payment for E/M visit levels 2-4. The payment structure for level 5 visits would stay the same.
Eliminate the mandatory application of 1995 and 1997 documentation guidelines for E/M visit levels 2-4. Clinicians would have the option of documenting using time, MDM, or the current E/M visit documentation framework.
Minimum documentation standards would be put in place for level 2, formerly levels 2-4.
New add-on codes would allow clinicians to report the additional resource costs associated with patients who require significantly more of their time.
These changes face opposition, which is why they were not finalized for 2019. CMS invites clinicians and other industry stakeholders to submit feedback during proposed and final rule comment periods to help further refine these policies before finalizing them for 2021.
Effect on Medical Coders
Coders should stay abreast of these current and upcoming changes to E/M documentation and coding guidelines. Be sure you understand and can apply the new E/M coding guidelines: This will give you a competitive edge.
At first glance, the current and proposed changes simplify E/M coding. Less documentation burden may translate into increased productivity. The shifting E/M regulations also reduce reimbursement for some levels of service, which may affect providers' bottom lines.
Analyze how adjustments in physician workflow can be made to counteract the forecasted reimbursement reductions. How can the changes be implemented to benefit your provider? For example, less time spent documenting allows providers additional time to see more patients. According to CMS, the changes introduced by the Patients over Paperwork initiative will result in physicians saving over 51 hours of documentation time per year.
Provider training will be essential because a reduced paperwork burden will not happen if providers are not appropriately applying the new principles.
Stay Educated on New Guidelines
E/M visits make up over 40 percent of all Medicare payments under the MPFS. The coding guidelines for E/M services have not been updated since 1997. The overhaul of guidelines for E/M services and reduction of administrative burden to properly document E/M services is long overdue.
We have been given a voice in developing the proposed changes to help ensure the outcome of the E/M documentation and coding changes, as well as the direction CMS takes in the Patients over Paperwork initiative, are in our favor. Now is our chance to make a difference.
If you find documentation requirements complicated, repetitive, or unnecessary, submit your suggestions for resolving the issues to: ReducingProviderBurden@cms.hhs.gov.
---
Ebony Foster, MBA, CPC, is a healthcare reimbursement consultant who trains and audits physicians in the UCLA Health System. She has worked in the healthcare industry for more than 20 years and has been an AAPC member and certified coder for 12 years. She is a member of the West Los Angeles, Calif., local chapter.
Resources
Physicians Practice, Bill Dacey CPC, CPC-I, 'Patients Over Paperwork' or bait and switch?
www.physicianspractice.com/em/patients-over-paperwork-or-bait-and-switch/page/0/1
CNN Politics, The Point, "Trump literally cuts the red tape on regulations."
www.cnn.com/2017/12/14/politics/trump-deregulation-in-gifs/index.html
White House Fact Sheet, "President Donald J. Trump is Following Through
on His Promise to Cut Burdensome Red Tape and Unleash the American Economy."
www.whitehouse.gov/briefings-statements/president-donald-j-trump-following-promise-cut-burdensome-red-tape-unleash-american-economy/
CMS Newsroom, Final Policy, Payment, and Quality Provisions Changes to the Medicare Physician Fee Schedule for Calendar Year 2019: www.cms.gov/newsroom/fact-sheets/final-policy-payment-and-quality-provisions-changes-medicare-physician-fee-schedule-calendar-year
CMS Panel Discussion on E/M Coding Reform, CMS Office E/M Proposal:
www.youtube.com/watch?v=W2QBTQNxfSY
Latest posts by Guest Contributor
(see all)