Plan and Execute a Successful Annual Event
In AAPC News
April 8, 2019
Comments Off

on Plan and Execute a Successful Annual Event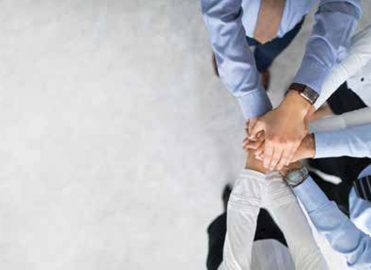 Host an event that offers your members CEUs, speakers, vendors, and networking ― and boost your finances.
AAPC local chapters that are most successful have something in common: They host an annual event. Annual events are the primary way to produce income for your chapter, which in turn enables you to offer quality education and resources to members at a low cost. When planning the year for your chapter, your annual event should be high on your priority list, with planning starting six to eight months prior to the event date. New chapters can set the precedent for hosting an event in your inception year to help ensure the chapter's success for years to come.
Here's how to follow through with a winning annual event.
Create a Budget
A budget is essential to planning an event. It may be difficult financially in the early years of developing a chapter, so start small and look for low- to no-cost resources. There are many things to consider when developing the budget: location, speaker travel costs, food, marketing, and giveaways. Create a spreadsheet and build in a margin of 10 to 20 percent to cover unexpected expenses.
Find a Location
The location of the venue can make or break your event. Cost is a big factor. When looking for a venue, consider things like accessibility and overnight accommodations onsite or close by. If your chapter is new or has a limited budget, be creative: Look for low- to no-cost venues for less overhead. Many local hospitals have conference rooms; ask your chapter members who work at facilities if their employer has free space.
Choose Relevant Speakers
Speaker choice and content is extremely important. Survey your members at chapter meetings and prior conferences to better know your audience and their needs. Offer diverse content and continuing education units (CEUs) for a variety of certifications to appeal to a broader group of members.
Develop a Conference Committee
The success of an event relies on the planning committee. How large the event is going to be determines how many resources you will need. On average, our chapter requires not only officer volunteers, but others to assist with registration, raffles, fundraising, marketing, and speaker recruitment. People like and want to help; you just have to ask. I don't mean just sending an email blast to your members or a call for volunteers in a newsletter. I believe in the old-fashioned way: face to face. Identify members who actively participate with your chapter meetings and ask them for help.
Make a List and Check It Twice
When planning a conference, have a checklist with timelines for each coordinator on your committee to complete their tasks. Set a timeline to the individual tasks that are each team coordinator's responsibility. This strategy will prevent oversights, keep the planning progress on a timeline, and be a useful tool for future officers.
Assign Team Coordinators
Plan committee tasks so everyone knows their responsibilities. Here are some good examples of team coordinators and the responsibilities they may oversee, according to a Seacoast-Dover, New Hampshire, local chapter spreadsheet, developed by Jacqueline Joy and Pamela Brooks, MHA, COC, CPC, PCS, AAPC Fellow:
Event coordinator presides over the team meetings throughout the project and maintains the event's timeline. They research event locations and negotiate contracts. When negotiating the contract, they must verify there are not any hidden fees (e.g., audio/visual (AV) equipment and parking).
Location coordinator works directly with the facility to arrange food, beverages, and AV equipment. They may see to alternate food options for those with allergies and make the arrangement for the hotel room blocks and parking, if necessary.
Marketing coordinator oversees the marketing campaigns. A well-attended event is a well-marketed event. Contact the health information management and coding directors and managers at local hospitals, universities, and other local chapters to increase awareness. Use social media outlets such as Facebook, LinkedIn, Instagram, Twitter, and the AAPC Forum to get the word out. Keep email addresses of attendees, so you can notify them of your annual event each year.
Fundraising coordinator arranges for the donations and fundraising at the event. Many chapters create themed gift baskets and raffle them off at the event to raise money for the chapter and the AAPC Hardship Scholarship Fund. This is usually well-received by the attendees and raises significant money. Ask members and local businesses for donations to offset the cost of the gift baskets.
Registration coordinator oversees registration and creates registration packets, which include the conference agenda, notebooks, pens, surveys, and any sponsor materials. This person also works with the facility to improve meeting space logistics, if needed.
Speaker coordinator is the primary contact person for the speakers. They arrange for speakers and manage speaker contracts, which may include travel compensation, special equipment, and presentation handouts. They also submit the event CEUs. On the day of the conference, this person is the speaker liaison who works to ensure the speakers have as much of an enjoyable experience as the attendees. This will leave them eager to speak again.
Publishing coordinator designs and creates the brochures and agenda, prints and distributes CEU certificates, and emails handouts prior to the event. This person sends out the "save the date" notices as soon as the event date is confirmed. Once all the details are finalized, the brochure with registration details should be published and sent out as soon as possible.
Financial coordinator acts as the contact person for all funds. They collect all the registration fees and maintain the budget for the event. Web-based online registration and payment options help streamline this process.
Communication Is Key
Have an open line of communication with the attendees so they know what to expect. Give them a brief overview that day, during your conference kick off. Communicate openly with your speakers and vendors, as well. Get their contact information and make sure they have yours for the day of the event.
On the day of the event, arrive early, be prepared, and walk through the registration process to identify areas that may not run smoothly. Make sure your team is familiar with the layout of the facility. Check with the caterer to make sure all dietary requirements are met, and food is labelled appropriately. Verify food and beverage serving timelines. Provide the facility with your agenda that includes break times. Stick to the timeline!
Learn and Celebrate
Celebrate the event's success with the planning committee. Discuss lessons learned when it is fresh in your heads: Note what worked well and where there are improvement opportunities. Pass this information on to future chapter officers. This is the key to future improvement and success.
Author Bio:


Latest posts by Stephanie Moore
(see all)