Be On the Lookout for C. Auris
In Coding
April 8, 2019
Comments Off

on Be On the Lookout for C. Auris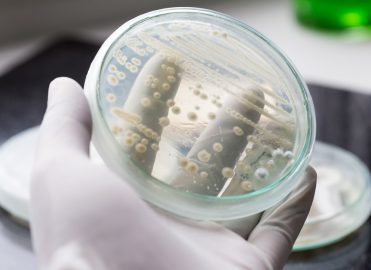 A doctor notes in a patient's medical record, "C. auris." How do you code this? Hopefully, you'll never come across this diagnosis in a chart beyond this hypothetical scenario, but the odds you will are increasing.
The Centers for Disease Control and Prevention (CDC) considers C. auris an emerging pathogen because increasing numbers of infections have been identified in multiple countries since being first identified in 2009 in Japan. As of Feb. 28, 2019, seven U.S. states have reported 587 clinical cases of confirmed C. auris and 30 probable cases, and 1,056 patients were found to be colonized (asymptomatic carriers) with C. auris. These numbers have nearly doubled since less than a year ago, when the CDC reported there were 361 laboratory-confirmed C. auris infections and another 699 C. auris colonizations.
There's a Fungus Among Us
Candida auris, or C. auris, is a fungi. Fungus is everywhere, but this particular fungi is problematic because it has become antifungal-resistant. Most strains detected so far have been resistant to at least one drug and some have been found to be resistant to all three drug classes, according to the CDC.
C. auris is often misidentified as Candida haemulonii, a yeast that rarely causes invasive infections. Specialized laboratory methods are needed to accurately identify C. auris. The fungi can be misidentified as a number of different organisms when using traditional phenotypic methods for yeast identification such as VITEK 2 YST, API 20C, BD Phoenix yeast identification system, and MicroScan, according to the CDC.
The CDC released a Clinical Alert in June 2016, asking labs and healthcare workers to be on the lookout for C. auris and report any cases to CDC.
Recognize the Signs of C. Auris
The most common symptoms of invasive Candida infection are fever and chills that don't improve after antibiotic treatment for a suspected bacterial infection. People with compromised immune systems are most at risk of being infected.
C. auris has been identified from many body sites including bloodstream, urine, respiratory tract, biliary fluid, wounds, and external ear canal. Do not confuse this strain of fungi with airborne-derived cryptococcosis (B45).
Code the Diagnosis
It's hard to code something that isn't listed by name in the Tabular List of the ICD-10-CM code book. But the seriousness of this disease requires you to know how to find the code and report it accurately. The code for C. auris — B37.9 Candidiasis, unspecified — became effective Oct. 1, 2018.
Candidiasis is a fungal infection caused by yeasts that belong to the genus Candida. There are over 20 species of Candida yeasts that can cause infection in humans, according to the CDC. Candidiasis that develops in the mouth or throat is called "thrush." Invasive candidiasis occurs when Candida species enter the bloodstream and spread throughout the body.
The CDC recommends clinicians screen for C. auris in patients who are high risk of coming in contact with the pathogen: those who have close healthcare contacts of patients with newly identified C. auris infection or colonization, and patients who have had an overnight stay in a healthcare facility outside the United States in the previous year.
The CDC offers more information about C. auris on its website.
Latest posts by Renee Dustman
(see all)
No Responses to "Be On the Lookout for C. Auris"