Adjust Expectations of Local Chapter Service
In AAPC News
April 10, 2019
Comments Off

on Adjust Expectations of Local Chapter Service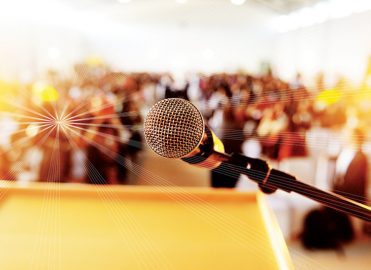 In the last membership survey, more than 80 percent of the respondents indicated they had never served as a local chapter officer, and a lack of available time was the most common reason they gave. The next most frequent explanation was not having the necessary skills or understanding.
When we see the amazing volunteers who lead our chapters, we can easily become intimidated. We might assume they exert many hours every week, perhaps equal to a part-time job, just to maintain the status quo with chapter meetings. We might assume they have developed skills in leadership, public speaking, finance, administration, etc.
Officers should be applauded when they go above and beyond, putting in extra hours or improving their talents. However, there are a great many local chapter officers who simply cover the regular responsibilities that are required of them, and that's fine. Being an officer doesn't have to be a huge time commitment.
With local chapter elections coming up, you could be the next officer, sharing your unique contributions in your own way. Consider the following as you think about serving as a local chapter officer.
Main Officer Responsibilities
The Local Chapter Handbook dives into more specifics, but here are the general officer duties.
All officers:
Meet regularly as officers (doesn't have to be in person).
Plan large events (e.g., May MAYnia).
Ensure the chapter hosts at least six meetings and four exams per year.
Make sure each exam's first proctor is a certified, experienced officer.
Support local chapter members.
President:
Be a contact person for AAPC, AAPC Chapter Association, and potential chapter guests.
Conduct chapter meetings.
Be an approved signer for the chapter bank account.
Moderate local chapter's social media.
Oversee secretary and treasurer.
Vice president:
Oversee the Election Committee and submit election information to AAPC.
Assist and fill in for president as needed.
Oversee education and member development officers.
Secretary:
Publish chapter meeting minutes.
Track chapter attendance.
Treasurer:
Maintain chapter funds.
Be an approved signer for the chapter bank account.
Report on chapter finances to members and AAPC.
Issue checks for reimbursement.
Education officer:
Secure chapter meeting education, including locations, dates, and continuing education unit (CEU) approval.
Issue CEUs to attendees.
Member development officer:
Welcome attendees.
Provide networking opportunities.
Engage new members to participate.
Realistic Time Commitments
Every chapter's needs and schedules are different; however, an average estimation of local chapter officer responsibilities is four to five hours each month, the equivalent of watching a couple of movies. With virtual chapter meetings on the horizon, several officer duties may be even easier to fulfill, bringing that number down further.
Your local chapter service will prove invaluable to your fellow AAPC members and to edifying yourself, professionally and personally. Contact your current local chapter officers today and let them know you'd like to be more involved (www.aapc.com/memberarea/chapters/).
Latest posts by Dave Blackmer, MSC
(see all)