Telehealth, Other Services Changed in Medicare Advantage
By Brad Ericson
In CMS
April 10, 2019
Comments Off

on Telehealth, Other Services Changed in Medicare Advantage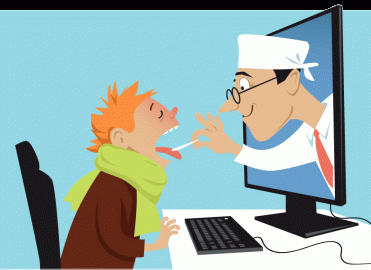 Medicare Advantage (MA) enrollees have additional telehealth benefits thanks to a final rule released by the the Centers for Medicare & Medicaid Services (CMS).
Telehealth Expanded Under New Rule
Starting in 2020, Medicare Advantage enrollees will be able to access providers through electronic devices such as their computers, computer pads, and smart phones from their homes.  CMS said that before this year seniors in original Medicare (Part A) could only receive certain telehealth services if they live in rural areas. Starting this year, Original Medicare began paying for virtual check-ins across the country, meaning patients can connect with their doctors by phone or video chat. Historically, Medicare Advantage plans have been able to offer more telehealth services, compared to Medicare Part A, as part of their supplemental benefits. But with the final rule, it will be more likely that plans will offer the additional telehealth benefits outside of supplemental benefits, expanding patients' access to telehealth services from more providers and in more parts of the country, whether in rural or urban areas, the agency said.
A part of the Bipartisan Budget Act of 2018, the rule allows Medicare Advantage plans "additional telehealth benefits."
Integration of Several Provisions
In addition to Medicare Advantage, CMS is implementing other parts of the rule, including:
Increased integration of Medicare and Medicaid benefits and appeals and grievance processes for MA Dual Eligible Special Needs Plans (D-SNPs).
A process to allow Part D plan sponsors to request standard extracts of Medicare Parts A and B claims data regarding their enrollees.
Prescription drug plan quality rating system measure updates in the Star Ratings methodology.
Preclusion list requirements for prescribers in Part D and individuals and entities in Medicare Advantage, cost plans, and programs for all-inclusive care for the elderly (PACE).\
Changes to Medicare Advantage Risk Adjustment Data Validation Provision (RADV).
See the final rule for complete details.
---
Source:
Medicare and Medicaid Programs; Policy and Technical Changes to the Medicare Advantage, Medicare Prescription Drug Benefit, Programs of All-Inclusive Care for the Elderly (PACE), Medicaid Fee-For-Service, and Medicaid Managed Care Programs for Years 2020 and 2021, Final Rule
Latest posts by Brad Ericson
(see all)