38531: Inguinofemoral Node Biopsy or Excision
In Coding
April 14, 2019
Comments Off

on 38531: Inguinofemoral Node Biopsy or Excision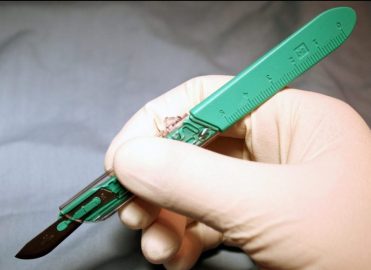 CPT® 2019 introduced 38531 Biopsy or excision of lymph node(s); open, inguinofemoral node(s) to report open biopsy or excision of inguinofemoral lymph node(s), which are located near the groin. During this procedure, the provider incises the skin over the groin and femoral region and dissects down to the lymph nodes, to remove all or a portion of one or more lymph nodes. Prior to the introduction of 38531, there was no specific code to report this procedure.
Instructions in the CPT® codebook indicate that 38531 may be reported as the primary procedure with add-on code 38900 Intraoperative identification (eg, mapping) of sentinel lymph node(s) includes injection of non-radioactive dye, when performed (List separately in addition to code for primary procedure).
CPT Assistant (February 2019) provides greater clarity of proper code use with the following clinical example and procedure description:
Clinical Example (38531)
A 65-year-old has a previously confirmed squamous cell carcinoma of the vulva that is distant (more than 2 cm) from the midline. An inguinofemoral lymph node(s) excision is performed. (Note: Intraoperative mapping is reported separately.)
Description of Procedure (38531)
Make a skin incision parallel to the inguinal ligament and dissect the subcutaneous fat down to and through Campers fascia. Continue the dissection both superiorly and inferiorly below Campers fascia to expose the superficial inguinal nodes. Remove any concerning superficial inguinal lymph nodes. Carry the dissection down to the cribriform fascia, identifying the Sartorius and adductor longus muscles. Ligate small veins in the process. Divide the cribriform fascia so that the deep inguinal lymph nodes can be visualized, palpated, and removed, if concerning. Remove additional lymph nodes based on intraoperative pathologic assessment. Then place a subcutaneous drain and suture and secure to the skin. Re-approximate the subcutaneous fat in layers and then close the skin with staples or sutures.
You should report only a single unit of 38531, regardless of how many nodes are biopsied or excised in the same area; however, CPT® notes that 38531 may be performed bilaterally, and in these cases may be appended with modifier 50 Bilateral procedure.
Latest posts by John Verhovshek
(see all)