HEALTHCON Pro Packing Tips for the Shoe and Purse Addict
In AAPC News
April 18, 2019
Comments Off

on HEALTHCON Pro Packing Tips for the Shoe and Purse Addict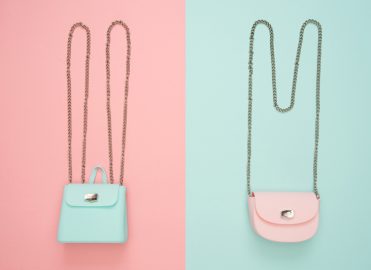 When packing, it's difficult to fit all the things you want to bring to
HEALTHCON
in a carry-on suitcase, especially if you are a shoe and purse addict like me. Your intention is to bring the essentials, but then you keep adding more, and more, until your luggage is over stuffed and you consider bringing another.
Here is advice from HEALTHCON pros to help you weed through non-essential items, so you make sure you bring what you'll really need for your trip.
Pro Tip No. 1 – Choose Comfortable Shoes, Over High Heels
My purse and shoe advisor, Brenda Edwards, CPC, CDEO, CPB, CPMA, CRC, CPC-I, CEMC, CMRS, says it's important to wear "comfortable shoes because there is A LOT of walking! And, you probably won't need a purse ― well, maybe for after hours, if you hit the strip." If you don't want to pack so many things, "Remember, you can always shop!" advises Edwards.
Pro Tip No. 2 – Don't Forget the Lotion and Chapstick
Besides good walking shoes, Rita Genovese, CPC, PCS, says suntan lotion is a must, because you need to take care of your skin in the hot sun. Judy A. Wilson, CPC, CPCO, COC, CPPM, CPC-P, CPB, CANPC, CPC-I, CMRS, also suggests bringing "Chapstick®. It is very dry there ― and bring lots of hand cream!"  She carries a small crossbody purse or she puts it in her backpack for easy access.
Pro Tip No. 3 – If You're a Coffee Drinker, Bring Some
One essential is coffee, according to Linda Farrington, CPC, CPMA, CPC-I, CRC. She said, "I understand that there are Keurig® coffee makers in the rooms, but you have to purchase the K cups and condiments. I bring my own K cups, condiments, and travel coffee cup to ensure a good start each day. Coffee is the elixir of life. I will sacrifice purses and shoes to make room for coffee."
Pro Tip No. 4 – Leave the Code Books at Home
"Do not bring your coding books!" Lori Cox, CPC, CPMA, CPC-I, CEMC, CGSC, CHONC, said. "They're too heavy and you don't need them." You also can save on paper and trees if you don't print all the presentations, she advises. "Learn how to make notes on your laptop/tablet on PDF files, so you can save time and search through them later."
When Packing, Think "Professional"
Other items to bring that will give you a professional edge, include:
"Lots of business cards ― remember to network!" Peggy Stilley, CPC, CPC-I, CPB, CPMA, COBGC
"A spare power bank for your phone and chargers for gadgets (e.g., tablet, laptop, watch, Fitbit)," Chandra Stephenson, COC, CPC, CPCO, CDEO, CIC, CPB, CPMA, CPPM, CRC, CPC-I, CANPC, CCC, CEMC, CFPC, CGIC, CGSC, CHONC, CIMC, COBGC, COSC, CCS
Download the apps/presentations to your e-device. Go wireless! And keep hydrated! – Rik Salomon, CPC, CRC, CEDC, CEMA, CCS
Remember: The most important thing you can pack is a smile, and it takes up no space in your suitcase. As the "Annie" Broadway musical song goes, "You're never fully dressed without a smile."
Photo by Moose Photos from Pexels
Read More on Professionalism
Let the professionalism of your work environment carry over to HEALTHCON. To find out what "10 Characteristics of Professionalism in the Workplace" are, read the article on AAPC's Knowledge Center.
Latest posts by Michelle Dick
(see all)
AAPC's annual salary survey gives a good understanding of the earning potential within the medical coding profession.
See what actually is going on in the healthcare business job market.